These first photos of Lily James filming the "Mamma Mia!" sequel look like a beautiful vacation
One of the best things about the film Mamma Mia! was that it felt like taking a vacation to Greece. They filmed the movie on the island of Skopelos in the Aegean Sea off the coast of mainland Greece. Now, the cast has assembled for the sequel Mamma Mia! Here We Go Again and the set photos look equally dreamy. However this time, new cast members like Lily James are jetting around the Croatian island of Vis.
Here's a peek at James in the role of Donna, aka a young Meryl Streep.
https://www.instagram.com/p/BY_LVRaHVu8
James captioned the photo "this isn't work" and we're kinda jelly that her work is cruising around on the back of a boat on a Croatian Island.
When the cast isn't filming, they are hanging out in infinity pools.
Remember Donna and the Dynamos from the original film? The Christine Baranski, Meryl Streep, and Julie Walters girl group?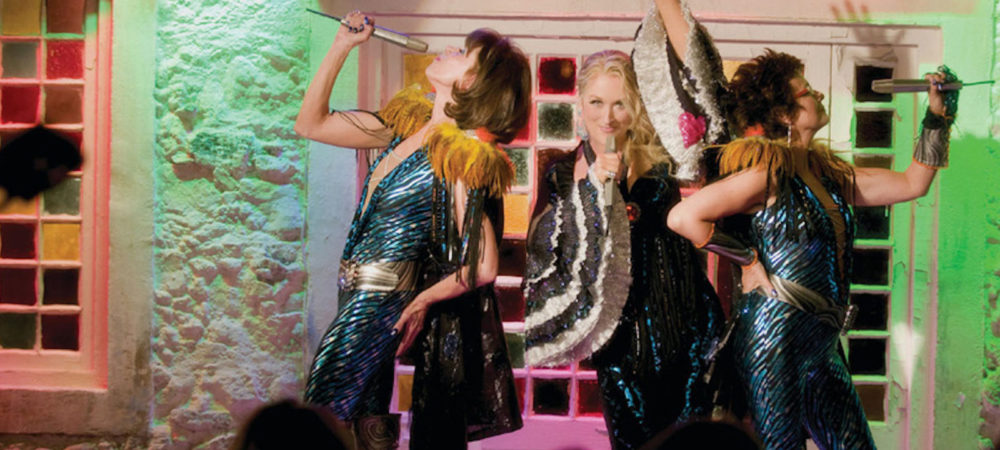 James and the other young cast members have already started fitting for their Dynamo boots.
Meryl Streep, Amanda Seyfried, Colin Firth, and Stellan Skarsgård will also reprise their roles from the first film.
As far as James' resemblance to Streep is concerned, we think she hit the mark.
No idea yet what the film will be about, only that we imagine it's a prequel with the addition of the "younger" Meryl Streep character. The film is set to open on July 20th, 2018 (almost exactly ten years after the first) and will feature ABBA songs that weren't in the original musical.