Lily James' modern Victorian dress looks comfy af — and here's where you can get one like it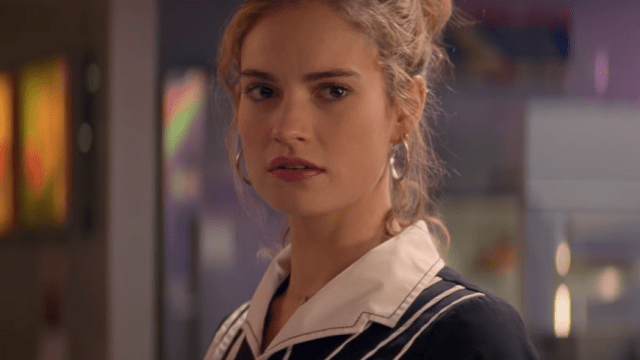 The romantic feel of the Victorian era is hard to compete with. But while some of the romance of the Victorian era was incredible, the buttoned-up fashion was sometimes a little bit too much. But when Lily James attended the Australian premiere of Baby Driver, she reminded us that we can rock modern Victorian without the corset.
Lily wore a stunning, white button-up dress with a just the perfect amount of Victorian romance. She looked both relaxed and classic, and now we totally want to steal her look.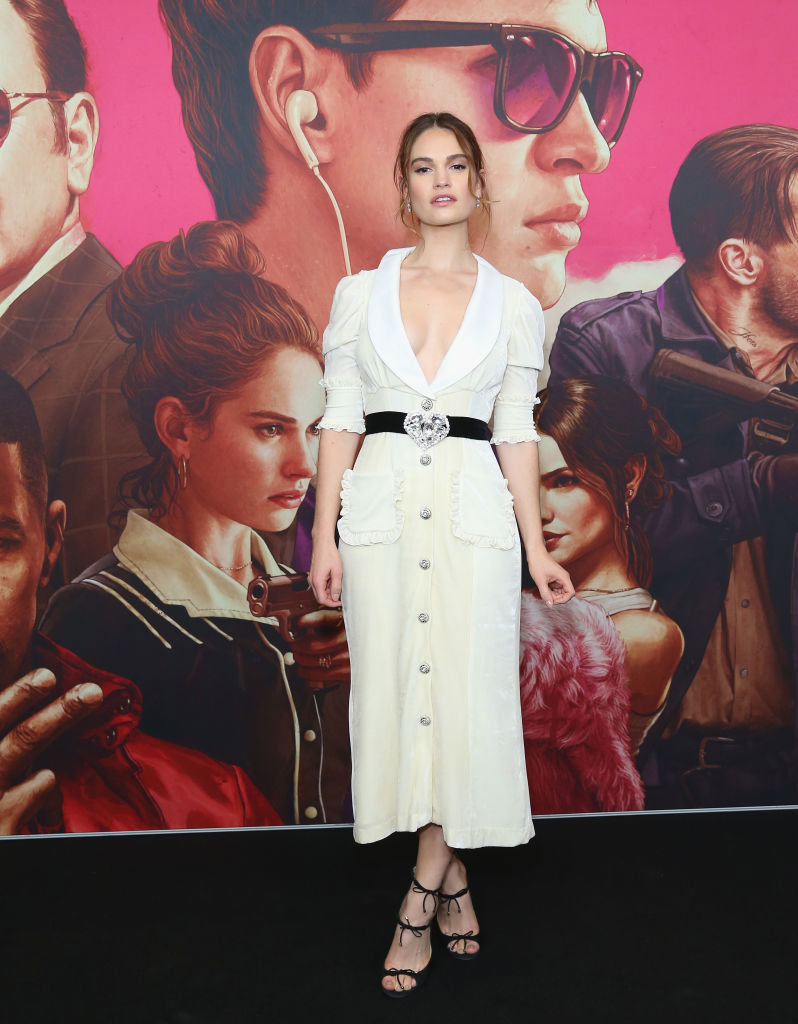 We love the incredible fit of this dress because it shows off Lily's curves in a totally subtle way. But it's the stunning, romantic details that really make the piece. We love the subtle puff to the sleeves and the lacy trim around the pockets. Plus, that belt adds an incredible touch à la a Victorian brooch.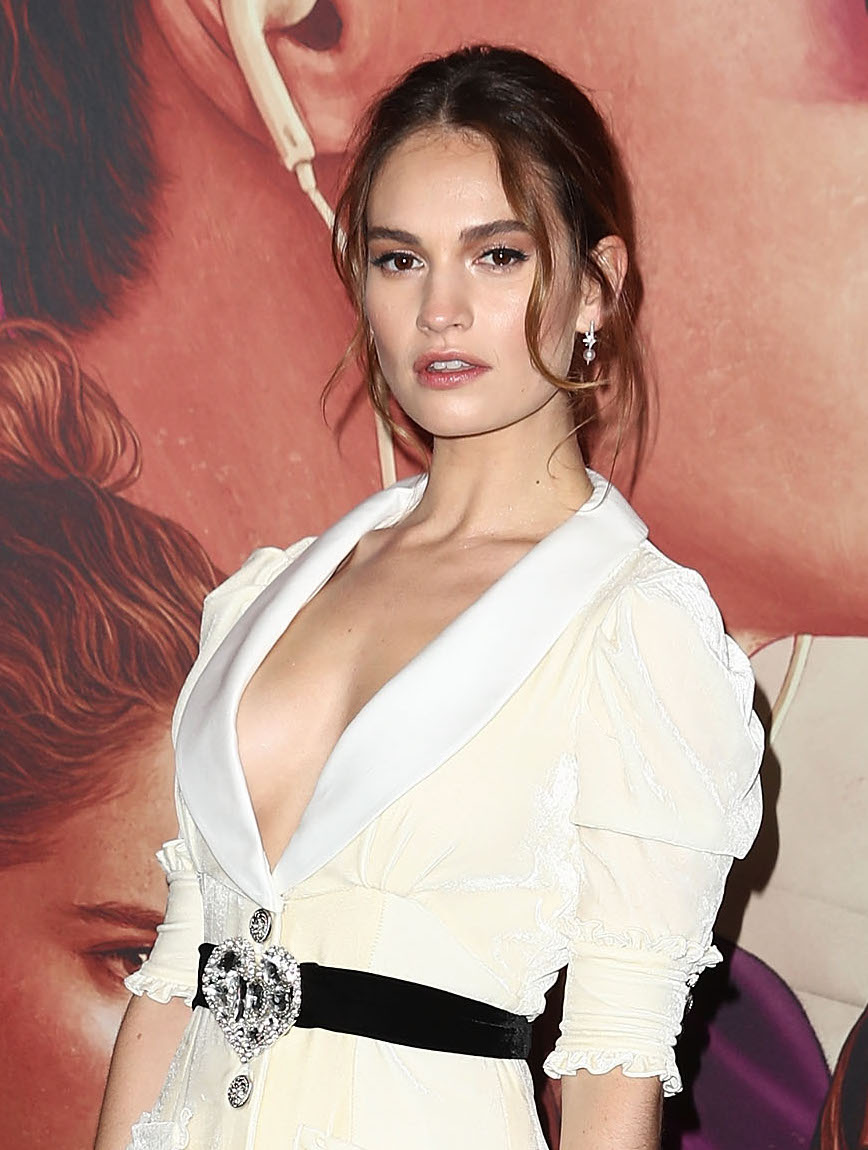 This dress reminds us of the look in one of our favorite movies, too.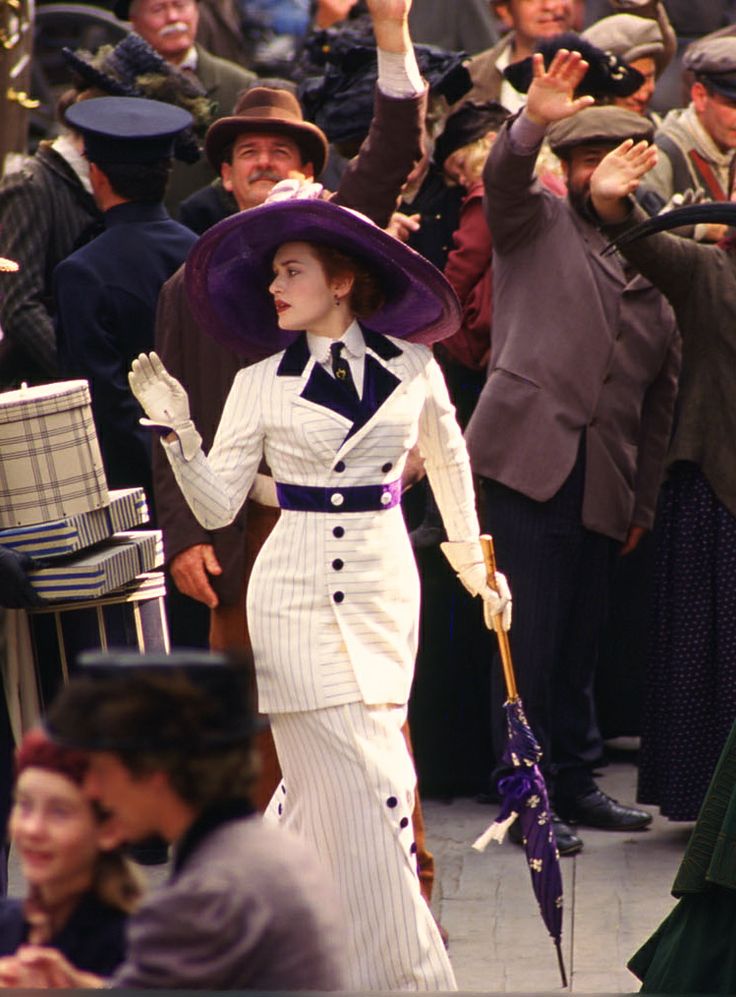 We always loved this look from Titanic, and now we feel inspired that it can be updated! We've found a few options, so you can get this modern Victorian look for yourself.
Forever 21 "BoHo-Me" Off-the-Shoulder Dress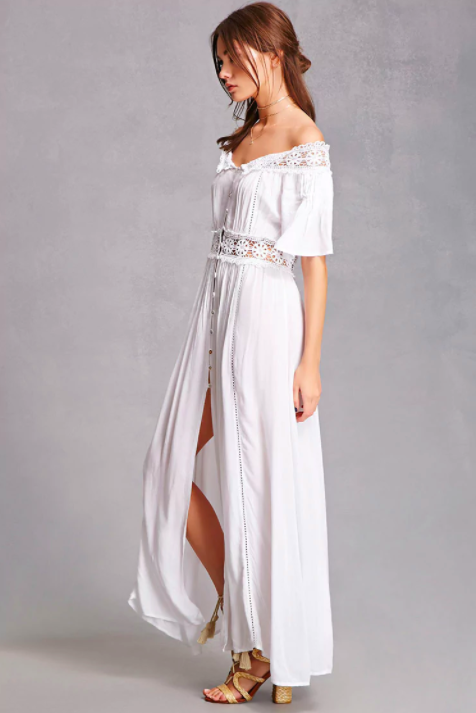 Find this romantic, button-front dress at Forever 21 for just $48.00.
Nordstrom Stretch Lace Off-the-Shoulder Midi Dress.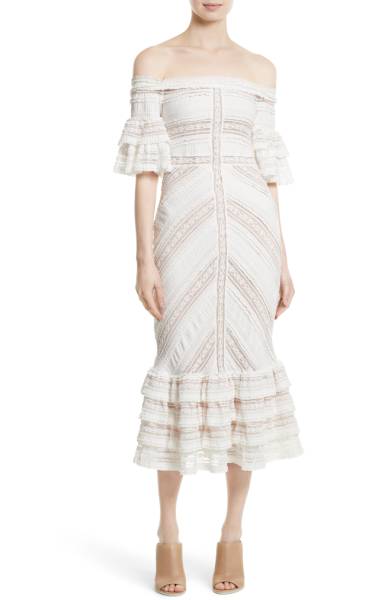 Show off your figure in this vintage-inspired dress at Nordstrom for $314.90.
Forever 21 Tiered Cami Dress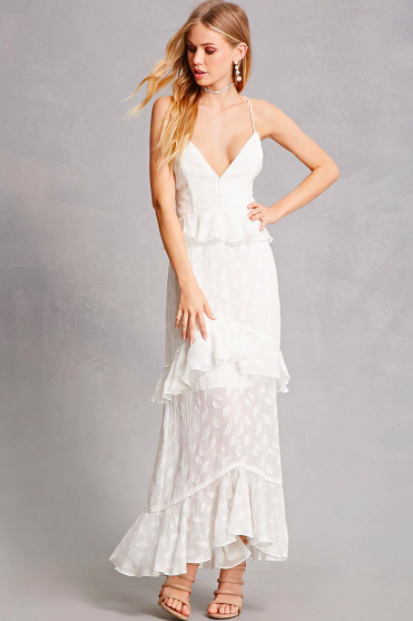 Find this multi-tiered stunner with just a hint of romance at Forever 21 for $65.00.
Asos "Cold Shoulder" Maxi Dress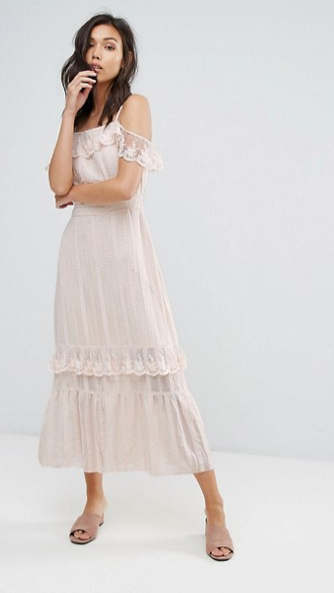 Find this ultra-romantic look at ASOS for $95.00.
Boohoo "Paige" Plunge Button Tailored Midi Dress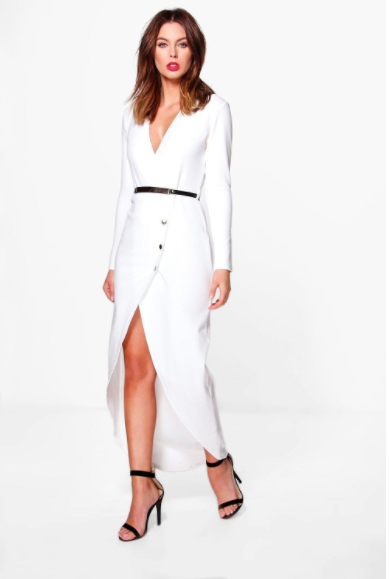 Cash in on fabulous button details from Boohoo for only $24.00.