Lily Collins gave us a throwback photo with Emma Watson at Coachella, and we're super nostalgic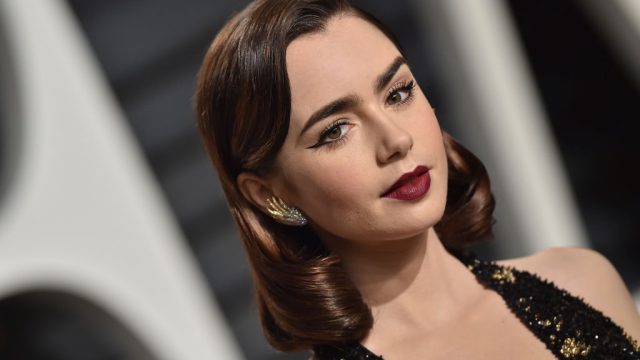 The Last Tycoon actress Lily Collins just shared a throwback photo with Emma Watson. And she chose the perfect time to share it.
So much is happening this weekend. First of all is Coachella, which we know you probably didn't even realize was happening until right this second. Just kidding. Unless you've been avoiding all forms of social media and internet this weekend. If not, you've definitely seen the endless pics of celebs and non-celebs doing their thing at the music festival in Indio, California.
Another important, but way more low-key event happening is Emma Watson's birthday. The Beauty and the Beast actress turned 27 on Saturday, and her friend Lily Collins posted a throwback photo of the two of them together at Coachella in 2012.
The photo has us feeling super nostalgic about their friendship, and time in general.
Collins captioned the pic, "Just came across this Coachella throwback from 5 years ago — and it happens to be @EmmaWatson's birthday today! Sending love to this beauty!..."
Oh, and there happens to be one more exciting event happening this weekend — EASTER!
Because Easter is currently in full effect, we hope you're enjoying the day and it's filled with chocolate bunnies, egg hunts, and Easter baskets.
Collins is definitely feeling the Easter vibes. She posted another throwback picture, showing she celebrated Easter in New York City as a kid with her super stylish mom.
"Getting into that Sunday groove. Throwback with @WaverlyonDoheny — Easter in New York. Hope you're all celebrating in style (bunny ears optional)..."
So many celebrations in one weekend! Happy first weekend of Coachella, happy birthday to Emma Watson, and happy Easter to everyone celebrating.