We're obsessed with Lily Collins' gorgeous new red hair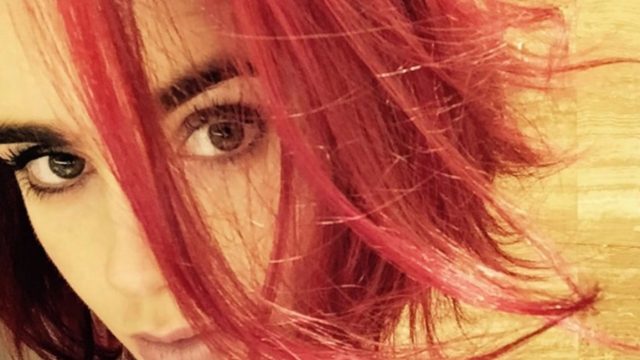 We've been all about bold, funky hair colors, and we're always watching our fave celebs to see what insanely awesome hair colors they decided to try out. After all, they *do* have a massive styling and beauty team, so it can't hurt to draw a little inspiration from the greats like Hilary Duff and Kylie Jenner. That's exactly why we're all about Lily Collins' new red hair!
As Brit + Co notes, Lily is in South Korea, likely filming for her upcoming role in Okja, a Netflix science fiction horror movie also starring Jake Gyllenhaal and Tilda Swinton. But while she was there, Lily traded in her dark locks for something a little — OK, a lot — brighter. Yep, she's rocking the Little Mermaid look, and she's honestly the epitome of the fire emoji.
"Fueling the fire within. Red hair don't care," she wrote in the caption of one of her Insta seflies, hashtagging it "#timeforachange #KrazyinKorea".
Yeah, we're kinda obsessed and think we've found our goal summer hair color for 2016. We're totally digging the red hair, and it looks like Lily is, too. She's totally ~feeling herself~.
"Let the flames burn, I'm ready for the fumes," she wrote.
Yup, it's confirmed: 100% gorgeous.