Lily Collins pulled a Selena Gomez and dyed her hair blonde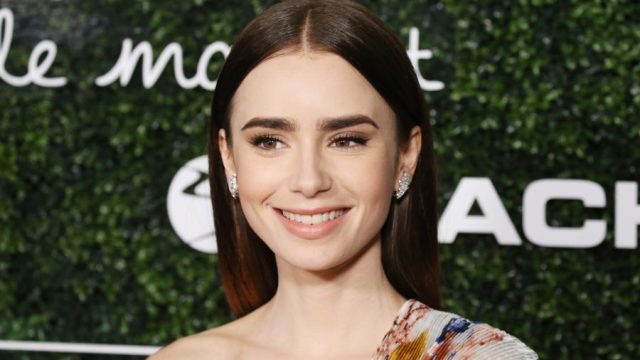 It seems like blondes may actually be having a major moment in 2018, as stars like Kim Kardashian and Selena Gomez have debuted gorgeous blonde 'dos.
And now, Lily Collins seems to have joined the blonde family as she just debuted a bright blonde hair color that's giving us some major styling envy.
Lily shared a photo of her new look yesterday with the fun caption: "Not sure if it's the blonde or this city, but I really am having more fun." Lily is known for her gorgeous brunette hair and brows, but we are totally feeling her new 'do, especially since she's sporting a more natural-rooted blonde look. However, her beautiful brows are still brunette as ever.
Lily is no stranger to experimenting with her hair, as she has tried a chic pixie cut, amazing long bob, and free-flowing wavy styles.
However, this is Lily's first time being a blonde, especially since she's mostly known for playing around with different brunette tones. However, she once had fiery red hair during her The Mortal Instruments days, so it's safe to say she can totally pull off any color look she chooses.
https://www.instagram.com/p/BcIKCIgFSvA
But whether or not Lily keeps her blonde hair for long, we'll admit that this is one color idea we'll definitely be bringing into our colorists next year. Besides, we've always been super curious to see if blondes have more fun anyways.