Lily Collins' dress looked like a dazzling galaxy at the "Rules Don't Apply" premiere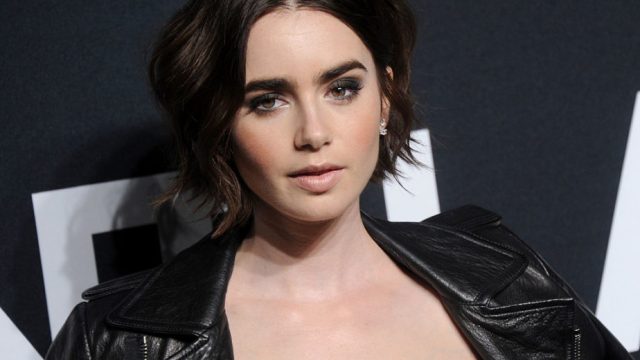 Lily Collins did it again. At the "Rules Don't Apply" premiere, Lily Collins' dress looked like a dazzling galaxy — and it def makes us want to be in her fashion universe. The premiere took place in Hollywood at the TCL Chinese Theatre on November 10th, reported UPI.
ICYMI, Warren Beatty wrote, produced, and directed the film. He also stars in it, along with Annette Bening, Alden Ehrenreich, Matthew Broderick, Haley Bennett, and Alec Baldwin, among others.
The plot?
Collins plays Marla, an aspiring actress in Hollywood in 1958. Ehrenreich plays her driver, though is also an ambitious businessman, according to UPI. The two fall in love, but there's a problem: Their boss, Howard Hughes (Beatty), forbids them to date.
"Marla is an extremely optimistic, passionate young woman who comes to Hollywood thinking she knows it all, Collins told Variety. "She thinks she has a certain set of rules to be successful. Through her trials and tribulations here, she realizes it isn't all what it seems.
Are you as intrigued as we are?!
But let's take a look at Collins' out-of-this-world dress by Reem Acra.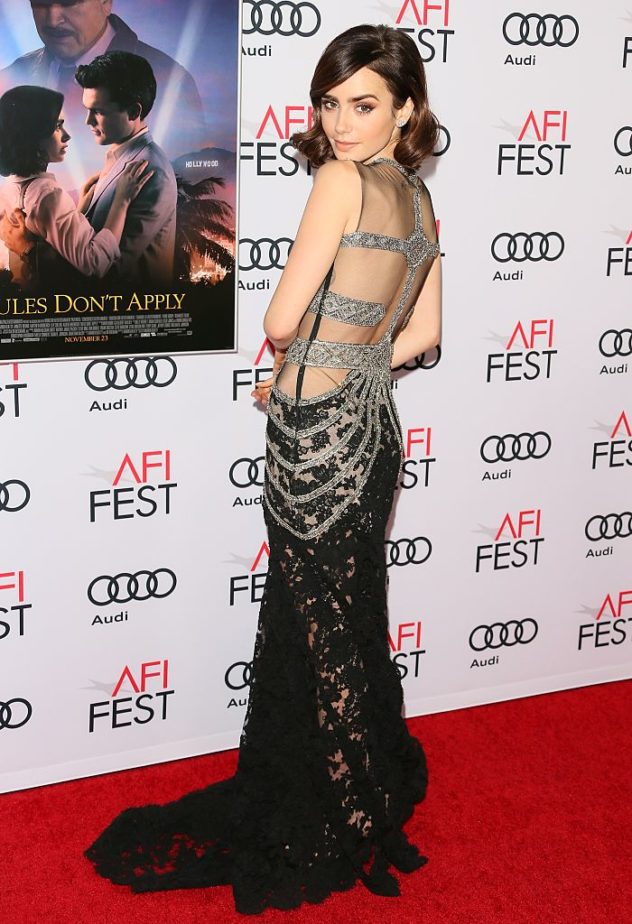 Riiiiiiight?!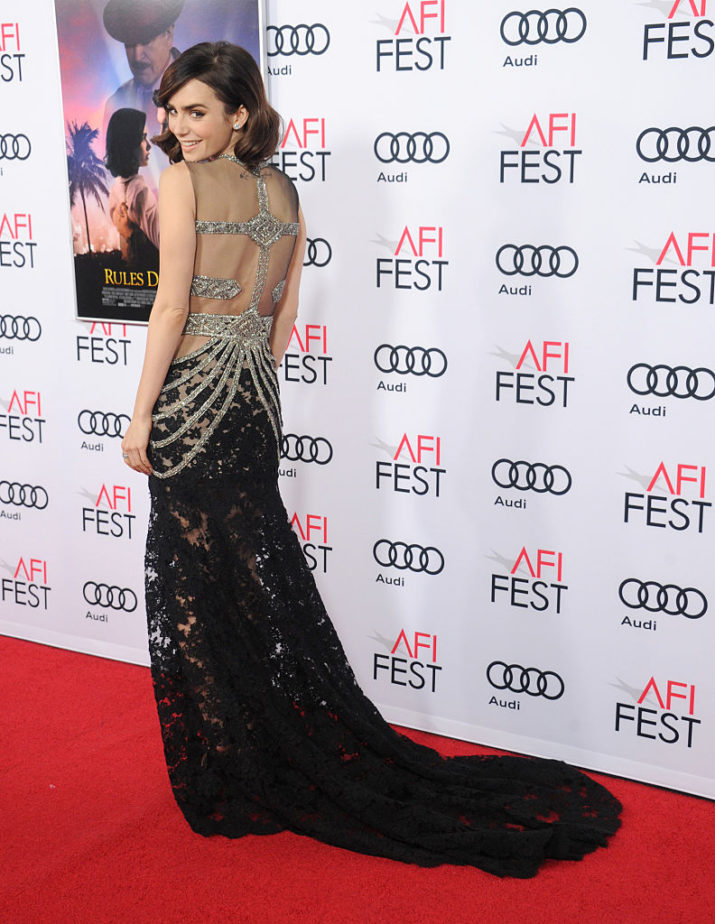 And look at all the detail!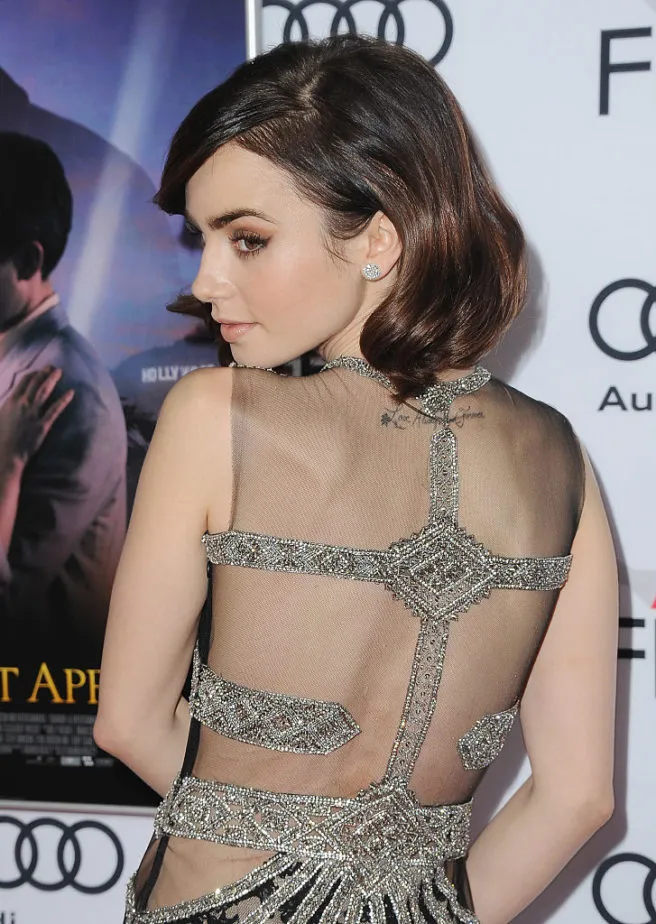 And let's not forget about the front.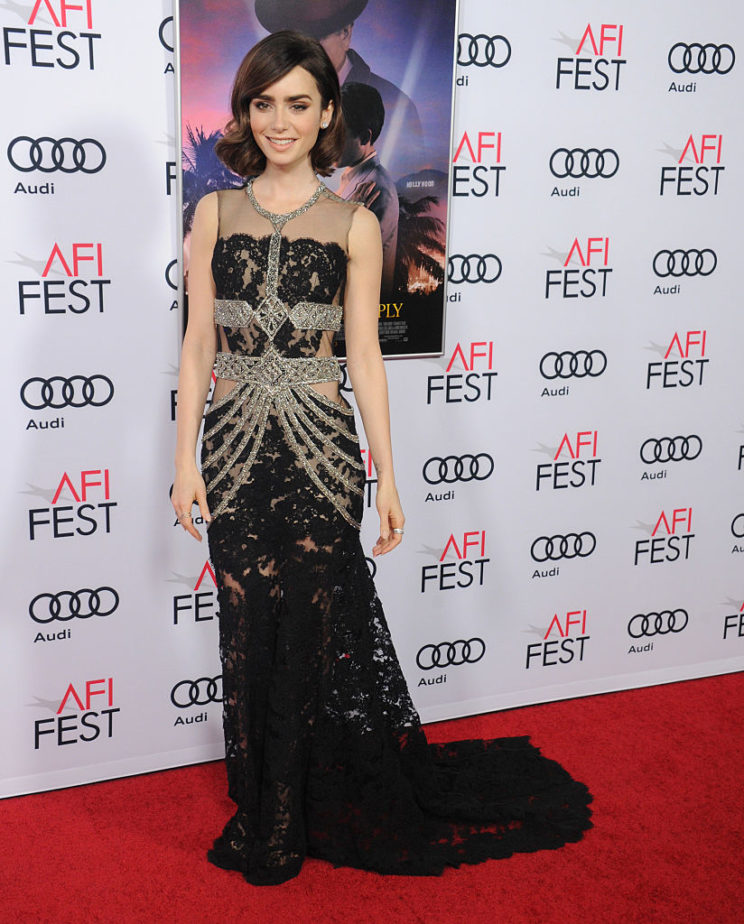 Maaaaaaagic, amirite?!
And close-up, Lily and her ~super glamorous~ dress look amazing, too.
And if you think Collins' gown looks familiar, you're right. It was on the runway during New York Fashion Week earlier this year, reported The Fashionista Stories.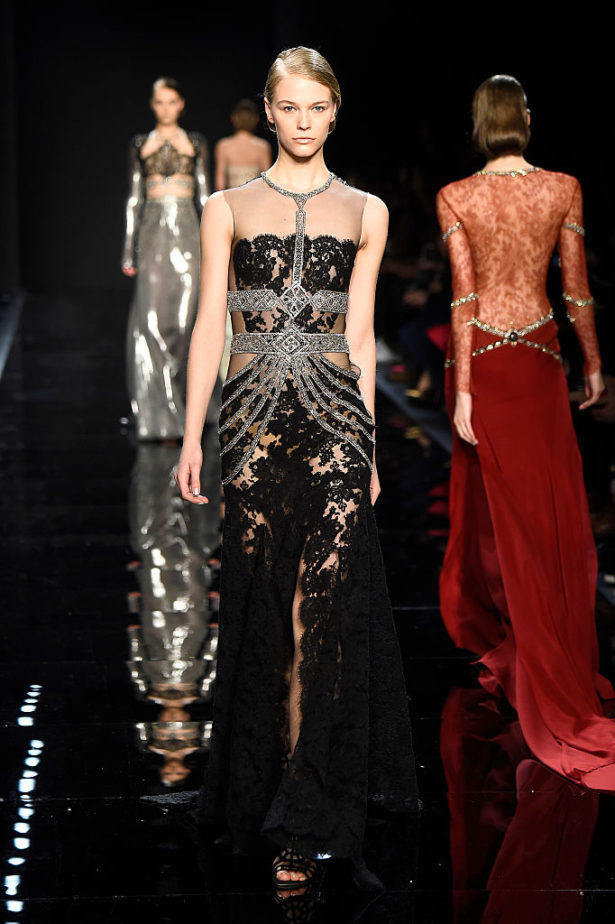 We have to say, Collins has impeccable taste.
Of course, she never fails to impress us with her fashion and style sense.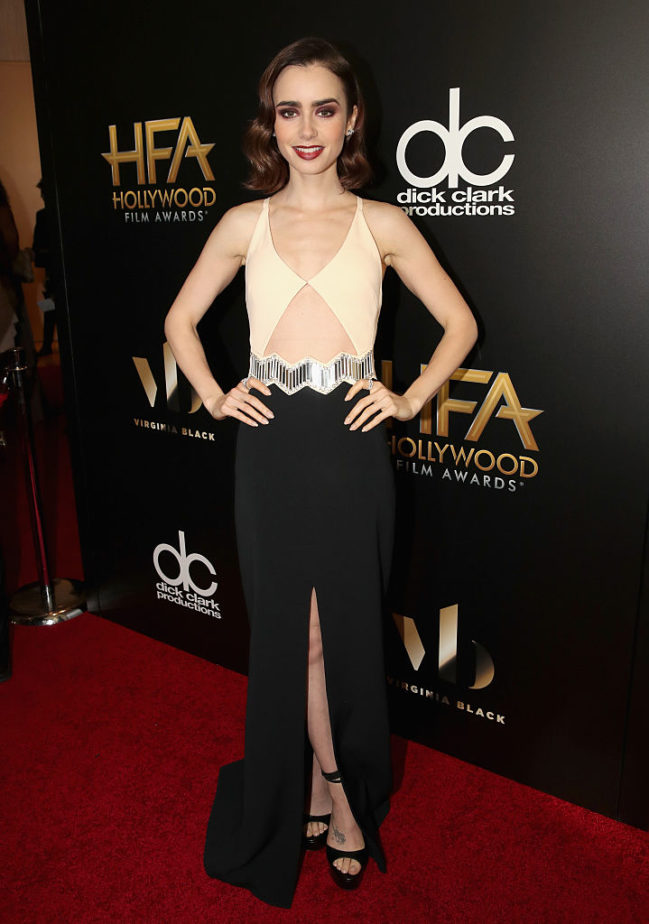 https://www.instagram.com/p/BFbihXVMLkn
I mean, reaaaaaally into it.
And Collins is more than an actress — she also wrote a book, a memoir about her difficult past relationships, titled Unfiltered: No Shame, No Regrets, Just Me.

"It's definitely like having my diary published, Collins told People. "This is my way to open up conversation with young women and say, 'Hey, we're all the same.'
We can't wait to read it.
But for now, we have Rules Don't Apply to look forward to. It'll be in theaters on November 23rd. We def know what we'll be doing that day.