Lily Collins became a gothic Strawberry Shortcake at the Met Gala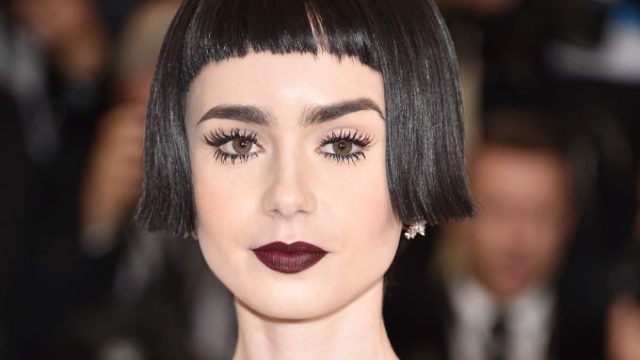 When the fashion world gathers for an event as prestigious at the Met Gala, you know that things are going to get interesting. Now, while we knew there would be some surprises along the way, we were not expecting our jaws to drop to the floor. Yet that's exactly what happened when we set our sights on Lily Collins.
Because she looks nothing like Lily Collins: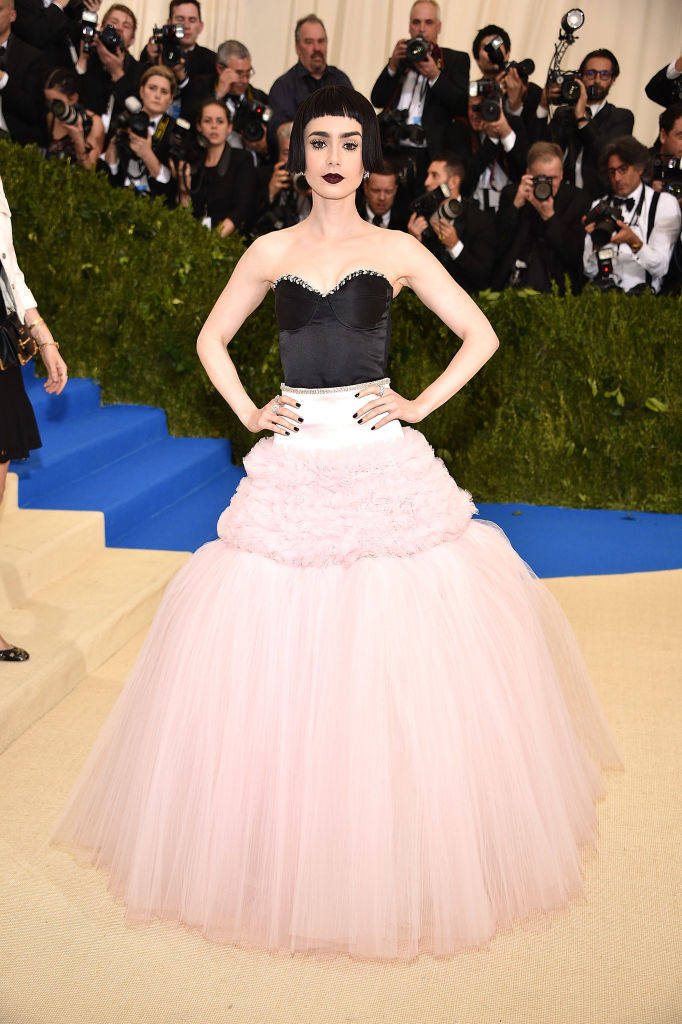 In her Giambattista Valli gown, Lily looks like she belongs on the peak of a pink champagne-flavored cake.
On top, the designer kept things fitted with a black bustier, which flows down to embrace a pink tulle train. Combined, these two stylistic choices transform Lily into a goth version of Strawberry Shortcake. Could there be anything sweeter?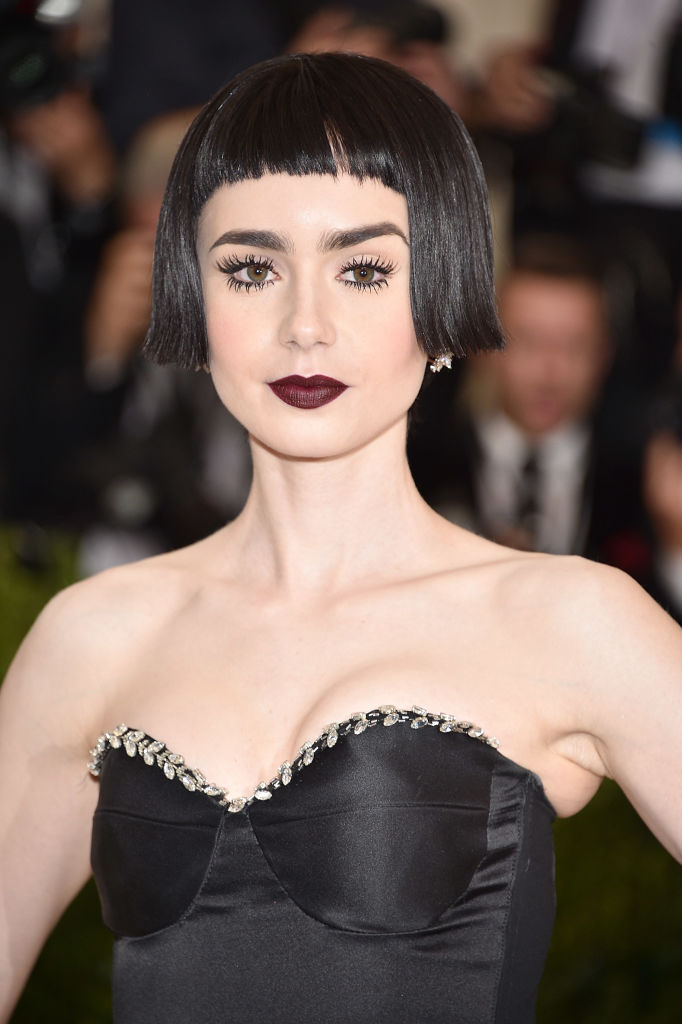 With a merlot-colored lip, bold lashes, and a touch of pink on her cheeks, Lily manages to combine both dark and light. However, it's her hair that takes the look from classic to daring. And honestly, though we think it's a wig (her last Instagram photo did not feature this cut and color), we're not quite sure. Because that hairstyle is fierce on Lily.
Ultimately, we're happy to know exactly what it would look like if Strawberry Shortcake had a goth phase in high school. Thank you for this, Lily – you look stunning!