Lily Collins looks like a modern Art Deco princess in this stunning cutout gown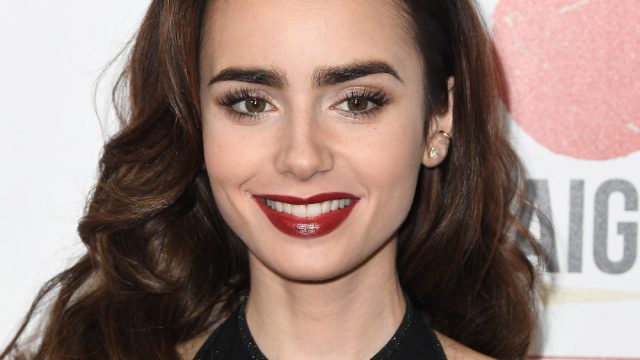 For 20 years, the Hollywood Film Awards have been honoring the most buzzed-about movies of the year. They took place last night, honoring some of the awesome films this year, as well as some of our favorite stars. Lily Collins accepted the "New Hollywood Award" at the HFAs, and we were glad to see her honored.
Lily, who stars in the upcoming Rules Don't Apply directed by Warren Beatty, has long been one of our favorite young stars. Since her appearance in films like Mirror Mirror and The Blind Side, we've fallen for her sweetness and charm. She is also writing a memoir, which we think is SO brave. Lily also impresses us with her incredible fashion sense, both on and off the red carpet. Last night at the HFAs were no different, and Lily stunned us again.
Lily Collins looked like a modern Art Deco masterpiece in this chic cutout dress.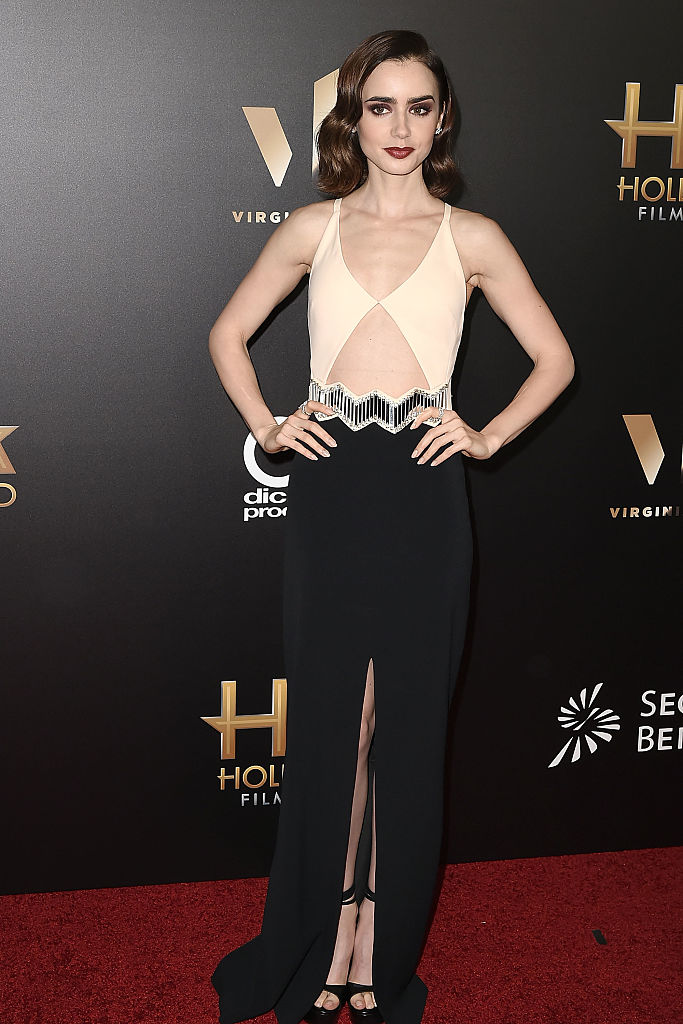 Lily looks like an updated 1920s dream. We love the sleek, simple silhouette of her gown. The nude top with its triangle cutout adds a simple but fabulous detail to the front of the dress.
The Art Deco inspired zigzag belt is our favorite detail.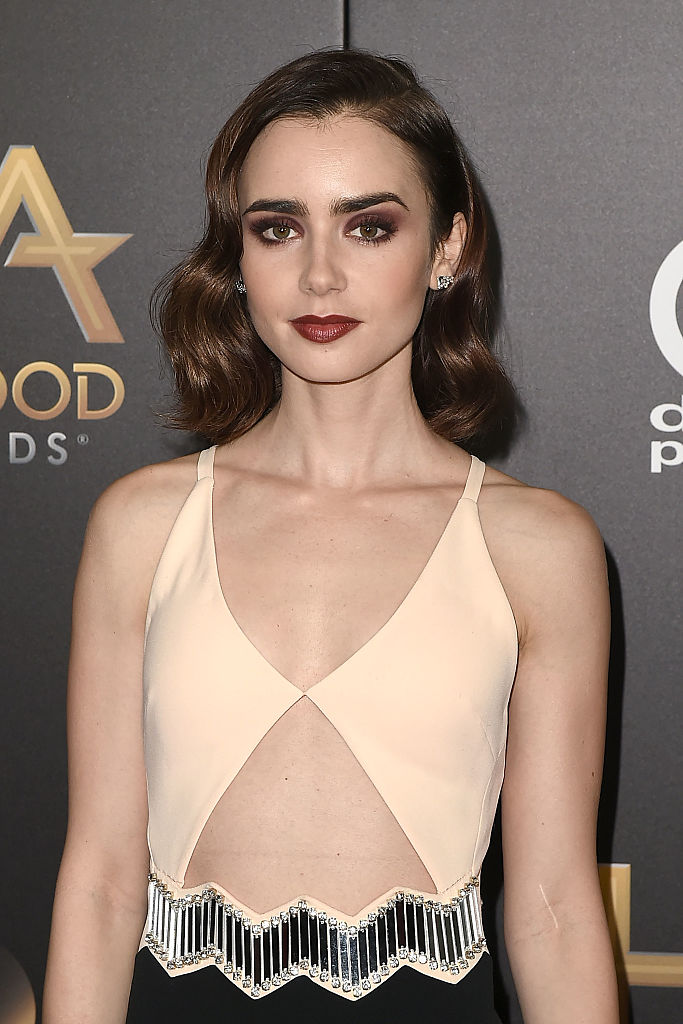 The belt adds a bit of sparkle to make this dress feel opulent. We also love the wink at the '20s in Lily's soft waves and dramatic lipstick.
The back of the dress is simple elegance, and it makes Lily look stunning.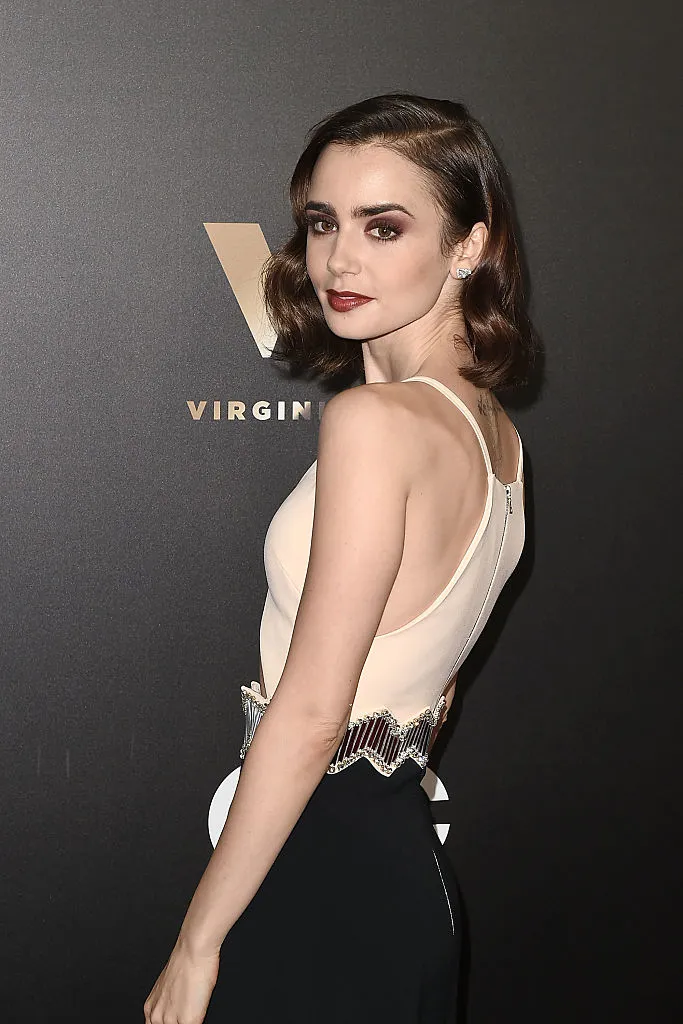 The back of Lily's dress keeps things simple, which is perfect. The gown radiates simple elegance, and it highlights all of Lily's natural grace and beauty. We'd love any dress that made us look or feel half as classy as Lily in this gorgeous gown.
We think this look makes her look like a fabulous princess.
And we hope this stunning dress makes Lily feel like a princess, too!