YouTuber Lilly Singh, aka IISuperwomanII, is taking a break from the internet to focus on her mental health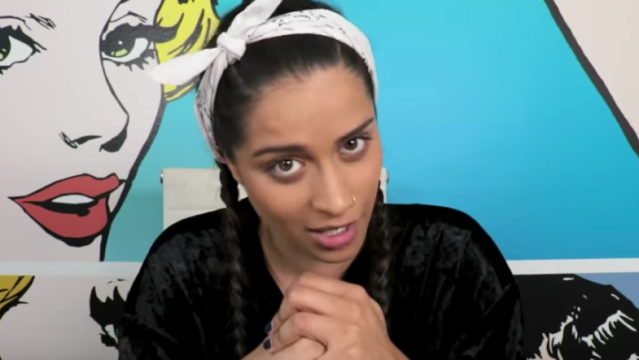 Dealing with mental health issues is never easy, but one YouTuber is taking steps to take care of herself. Lilly Singh—who you might know as IISuperwomanII—has decided to take a break from internet life indefinitely to focus on her mental health, and the statement she released explaining her decision in a video on November 13th will be relatable to anyone who's struggled with their own headspace.
Over the last eight years, Singh has amassed more than 14 million subscribers making videos that include skits, rants about her daily life, and videos on other funny topics sometimes featuring other YouTubers as well as her friends and family. But now, she's taking a step back.
The video starts off with Singh reassuring her viewers that this video isn't for clickbait and it's not to get more views—she's sharing it simply because she needs to get real with them about the next chapter of her life.
"Why do I want to take a break? There's many reasons," Singh said. "First and foremost: my mental health. I am mentally, physically, emotionally, and spiritually exhausted. I have been doing YouTube consistently for eight years."
https://www.youtube.com/watch?v=-5OfFk5c01o?feature=oembed
She went on to say that although she's all about hustling and working hard, she's also someone who values happiness, and right now, that's an area of her life that needs some work—and that she's not happy with the content she's been creating lately because she's been struggling with her mental health.
"The thing about YouTube is that in all of its glory, it kind of is a machine, and it makes creators believe that we have to pump out content consistently even at the cost of our life and our mental health and our happiness because if you don't, then you become irrelevant," she said. "But I've always said that happiness is the most important thing that you will ever fight for. Relevance is not."
Now, she wants to take a break to decide what she wants her legacy to be, and that may or may not include YouTube in her future.
"Truly in my heart, I feel this is a positive thing," Singh said at the end of the video. "Growth is positive, evolution is positive, taking time for yourself and addressing mental health is positive. There's nothing to feel guilty about, there's nothing to feel bad about. It just—it is what it is."
Singh will definitely be missed by her fans and subscribers, but good for her for putting her mental health first. She should take all the time she needs—with the kind of community she's created, it seems safe to assume that everyone who supports her will be there when she's ready to return.