Lilly Singh is getting her own late night talk show on network TV, and this is huge news for women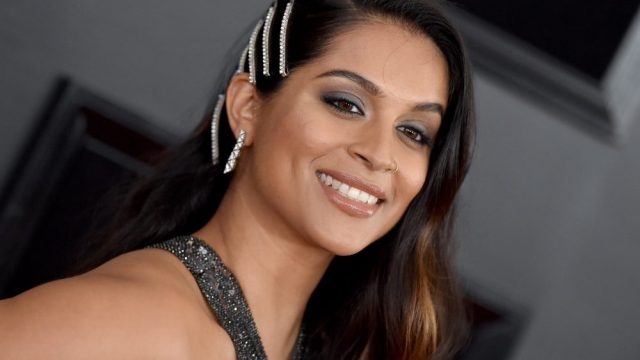 Lilly Singh is coming to late night. Last night, March 14th, the acclaimed YouTuber announced on The Tonight Show Starring Jimmy Fallon that she's getting her own NBC late night talk show, slated to air this fall. A Little Late with Lilly Singh, which is set to premiere in September, will be taking over the 1:35 a.m. time slot currently occupied by Last Call with Carson Daly.
A Little Late will feature in-studio interviews and pre-taped comedy sketches, NBC said in the official announcement. During her Tonight Show appearance, Singh joked that her new show would be "kind of like [her] YouTube channel" but with a much bigger staff. Singh's addition to the late night roster marks a refreshing break from the overwhelmingly white and male late night landscape (at least on basic cable). When her show debuts, Singh will be the only woman on a major broadcast network with a late night talk show.
"An Indian-Canadian woman with her own late night show? Now that is a dream come true, Singh said in a statement "I'm thrilled to bring it to life on NBC, and I hope my parents consider this to be as exciting as a grandchild.
After making the announcement, Fallon handed over the Tonight Show desk to his new colleague so she could practice hosting. Soon after, the pair was joined by Seth Meyers, and Singh was formally welcomed into the NBC late night family with a champagne toast and "cheesy" photos.
During her announcement, Singh made sure to give the other women of late night—both those before her and those currently on the air—a shout-out, thanking them for paving the way for her.
In February, Daly revealed he would be stepping away from Last Call after 17 years. Despite his departure from late night, Daly still remains a major presence on NBC—at all hours of the day—as he continues to host The Voice and serve as a member of the Today team.
Goes without saying, but we really can't wait for A Little Late with Lilly Singh this fall.