Lilly Pulitzer just released their first beauty collaboration and it makes total sense
Lilly Pulitzer is a force to be reckoned with in certain fashion circles, and their unique styles are practically timeless at this point. It's not surprising, then, to hear that Lilly Pulitzer has just released their first beauty collaboration with none other than tanning geniuses, St. Tropez. Just in time for our fantastic island getaway! (That's happening, right? Are our tickets waiting under the tree?)
Even if it's not you specifically that's heading to a beach-y getaway for the new year, we all have that one friend who is always treating themselves to a fantastic tropical island. Listen, we're happy for them, and they should save themselves while they can! The rest of us will make do with laying next to our radiators while wearing five layers of clothes and closing our eyes and pretending we are there. It's basically the same!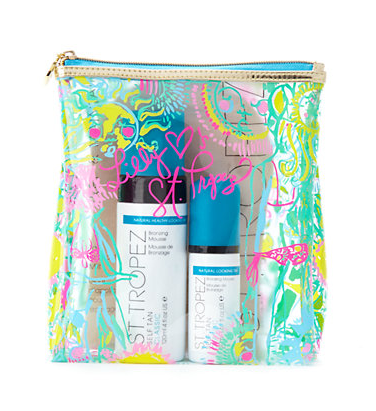 It includes a full-size and travel-size Self Tan Bronzing Mousse as well as an applicator mitt, and they all come packaged in an absolutely adorable bikini bag in an exclusive Lilly print.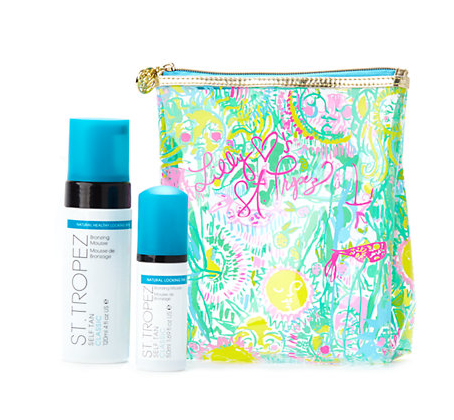 That is seriously adorable!
Anything under $50 qualifies as a perfect gift in our eyes, and luckily, not only is this gift practical and coveted by beauty lovers everywhere, but it's cute as a button as well!
Head over to Lilly Pulitzer now and pick one up for yourself and your sun-loving friend while you're at it!