Lili Reinhart's first reaction to meeting her "Riverdale" costars was not what we expected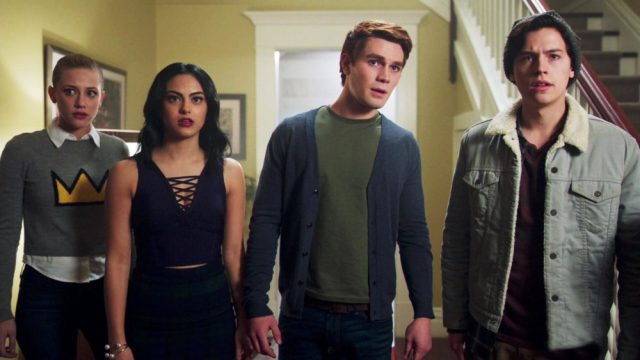 Now that Riverdale is a bona fide hit, it's time for its stars to become the true celebrities we know they are capable of being. After the cast's ultra sexy Entertainment Weekly shoot, Lili Reinhart did a spread with W Magazine. In it, she talks about suddenly being famous, perceiving herself as a disappointment to fans, and what she thought when she first met her Riverdale costars.
And yes, that includes her first impression of Cole Sprouse, her maybe boyfriend, but honestly who knows anymore.
When asked what her first impressions were of her fellow costars, Reinhart told the magazine, "I thought KJ [Apa] was so hot, so charming. I had seen Cole [Sprouse] and Camila [Mendes] at the studio test, and thought Cami was so beautiful. It's funny, I don't really remember having an opinion on Cole, to be honest. Of course, I had grown up watching [The Suite Life] but I wasn't really starstruck. He just seemed like this really attractive, normal guy.
https://www.instagram.com/p/BRUTl2FhMgi
We definitely didn't expect her to come right out with "KJ was so hot." We were also expecting a much bigger reaction to the bb Sprouse, but we'll take what we can get.
"When people come up and ask for pictures, it's like, of course," says Reinhart. "And sometimes I am in a terrible mood, but I'll still do it, and then I do feel like, 'What if that fan experience was a let down for them and I wasn't as exciting in person?' But I am not Betty Cooper. I'm always going to try to be as happy and grateful to fans, but I'm also just trying to live my life. I don't have an on switch all of the time."
Girl, we get it. And as Reinhart says herself in the interview, she's still getting used to being famous:
"The show took off in such a way that fame followed very quickly after, and it wasn't really a smooth transition. It was just kind of like, 'Bam.'"
BAM.