Lili Reinhart proved that pink mascara is totally wearable at the 2018 Teen Choice Awards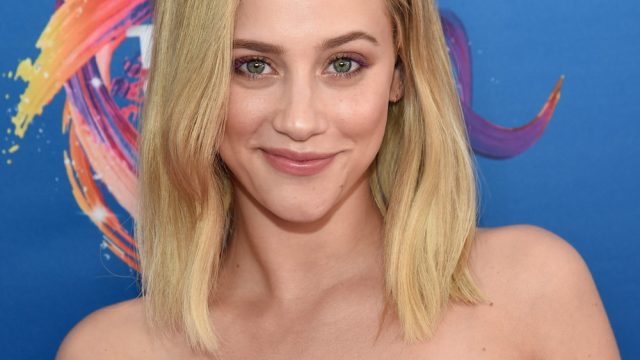 All your fave young celebs were out in full force and dressed to the nines at the 2018 Teen Choice Awards. Everyone from musicians to actors stunned on the red carpet with mesmerizing beauty looks. One of our faves came from Riverdale's Lili Reinhart, who was decked out in pink from head-to-toe.
Lili Reinhart embraced pink to the fullest at the star-studded event. She wore a sparkly fuschia midi-dress, mauve-colored lipstick, pink heels, and—wait for it—pink mascara. While colored mascara might seem like a risk-taking choice, the Riverdale star's makeup artist, Adam Bredchaud, made it totally wearable. We got the full scoop on Lili's makeup, thanks to a press release sent to HelloGiggles.
After using a Chanel Eyeshadow Palette in Mystic Eyes and Nars Eyeshadow Single in Fez, Breuchaud layered two cult-fave mascaras to finish off Lili's eye makeup. To start, Breuchaud used the L'Oréal Paris Voluminous Mascara and then he topped it off with the Lancôme Big Color Lash Topcoat in Pink.
The combination of these two mascaras gave Lili a rosy, wide-eyed look that perfectly complemented her ensemble.
https://www.instagram.com/p/BmZiLe0h34x
This is a creative way to add a pop of pink to your makeup.
The best part is that you can snag this hot pink mascara at Macy's for $12.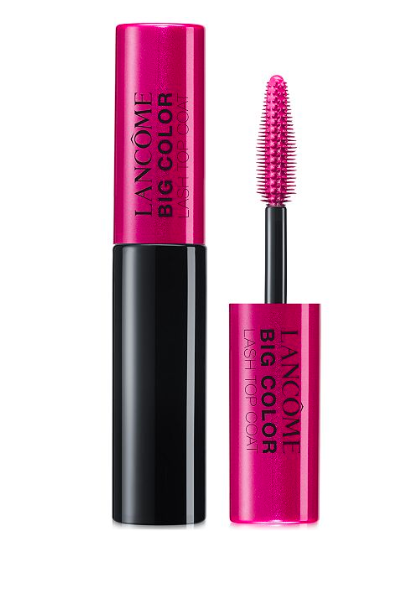 You can wear the pink mascara on its own or top it off like Breuchaud did. Either way, your makeup will look unique.
https://www.instagram.com/p/BmZ_ESSgt48
Now, if only we could get our hands on that stunning pink sequined number.