Lili Reinhart opened up about about her longtime OCD in a Twitter clapback, and people need to back off
Lili Reinhart has never been one to shy away from speaking her mind—which is one of the things we love most about her. The Riverdale actress talks openly about her mental health issues, from anxiety to depression to body image. Now, she's speaking out about her struggles with OCD, and trolls were quick to take issue with her candor.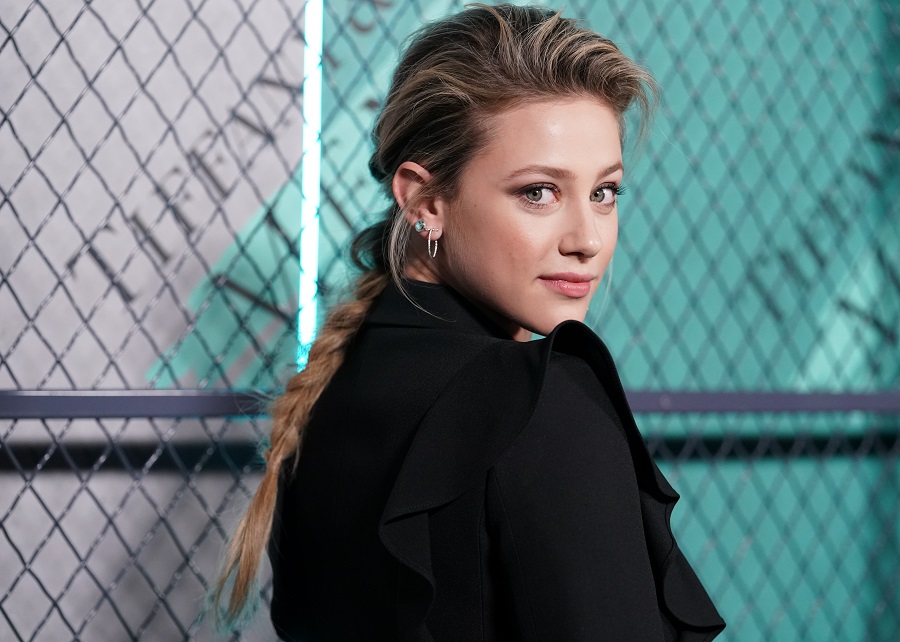 In a November 14th appearance on The Tonight Show with Jimmy Fallon, Reinhart briefly mentioned her personal experience with OCD. The pair discussed Reinhart's role in the movie Hustlers, where her character often threw up when she was nervous. The 23-year-old described how they pulled off this stunt—she'd have to drink a cup filled with Sprite and animal crackers, and then pretend to throw it up. Reinhart mentioned how this "drink" grossed her out.
"I have this really OCD thing with floaters in water and like, drinks," she said. "So having a cup full of what looked like 'floaters' in water was like my worst nightmare."
People quickly twisted Reinhart's mention of her OCD to mean that she minimized the disorder.
Some even claimed that there was no way she could really have OCD since she's a successful Hollywood celebrity, which is absurd. In true Lili fashion, the actress stood up for herself by clapping back at critics on Twitter on November 17th.
"I just want to put out there re: my Fallon interview—I actually do suffer from OCD, it wasn't just a little quip I made on a talk show. I've had OCD since I was in elementary school. So, yes. I do have the right to talk about it. Thanks," she tweeted.
We love that Reinhart doesn't let people silence her or get away with internet hate. No matter how "successful" people are or how "together" they may seem, everyone is dealing with their own struggles—famous or not.
Many fans showed their support by thanking Reinhart for discussing real issues that aren't often mentioned by celebrities in the media.
false
Watch Lili Reinhart's full interview with Jimmy Fallon below.
Thanks for talking about the tough things, Lili. No one can tell you you're not allowed to.