Riverdale's Lili Reinhart will executive produce, star in a "tearjerking" Amazon movie, and we knew Betty Cooper was a boss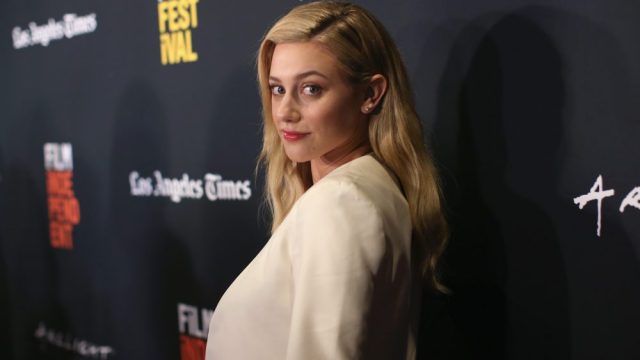 From the first time we saw Lili Reinhart as Betty Cooper on Riverdale, we could tell she had some serious star power. And it seems like her career is taking off. Since her Riverdale debut, she's made the jump to the big screen in movies like the upcoming flick Hustlers. Now, Deadline reports that Reinhart will star in and executive produce a new coming-of-age drama from Amazon Studios, Chemical Hearts. 
Based on Krystal Sutherland's young adult novel Our Chemical Hearts, the Amazon Original will tell the story of 17-year-old Henry Page, who aspires to be the editor of his high school's newspaper and has never been in love. Reinhart will play Grace Town, a transfer student at Henry's school who changes his life. If the film adaptation is anything like the book, it sounds like it will be a definite tearjerker. The Amazon description for the novel calls it "equal parts wit and heartbreak, a potent reminder of the bittersweet bliss that is first love."
According to Deadline, Richard Tanne will write and direct Chemical Hearts, and Alex Saks (The Florida Project, Book Club) and Tanne will produce. Jamin O'Brien (Eighth Grade) will co-executive produce with Reinhart. This will be Reinhart's first project as an executive producer. Filming has already begun, but so far, there's no word on when we can expect it.
Reinhart celebrated the announcement on Instagram.
"We are thrilled to work with this talented team to bring to life a beautiful story of first love and heartbreak," Julie Rapaport, co-head of movies at Amazon Studios, told Deadline in a statement. "Krystal Sutherland's novel captured the hearts of readers around the world, and we are excited to bring this film to our global Prime Video customers."
So far, we don't know much else about Chemical Hearts, but we can't wait to learn more.