Lili Reinhart shared her 3 go-to skin care products, and we're listening
It's no secret that Lili Reinhart has radiant skin. The Riverdale actress just has a certain glow about her, and we're learning it's not only because she's an encouraging, body-positive celeb. Reinhart recently shared her three go-to skin care products—plus details about how she uses them—and we're taking notes.
One of the main reasons fans love Reinhart is because she's so damn relatable. She knows that women are looking for beauty products that work but don't have crazy-high price tags. The 23-year-old touts skin care products that the average folk can afford, and we're here for it.
Reinhart's latest skin care secret: She's a big fan of the cult-favorite brand Glow Recipe.
The actress posted her current favorites on her Instagram story: the Watermelon Sleeping Mask, the Avocado Melt Retinol Sleeping Face Mask, and the Pineapple-C Brightening Serum.
"Been using these 3 beauties all week," she wrote.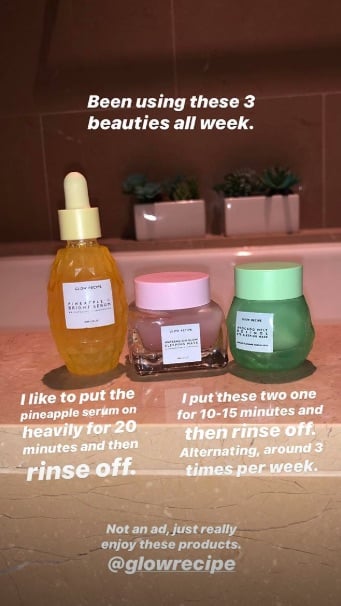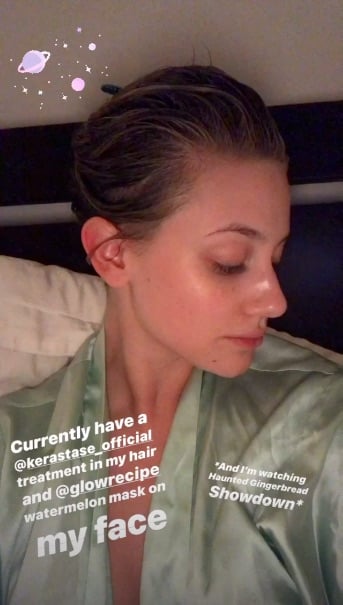 She assured followers that this photo wasn't an ad, just an honest review of products she enjoys. Reinhart's glowing bedtime selfie is proof that stars are just like us. They, too, watch cheesy reality shows while pampering their skin in silk robes on Monday nights. Shop Lili's favorite Glow Recipe products below.
1Glow Recipe Watermelon + AHA Glow Sleeping Mask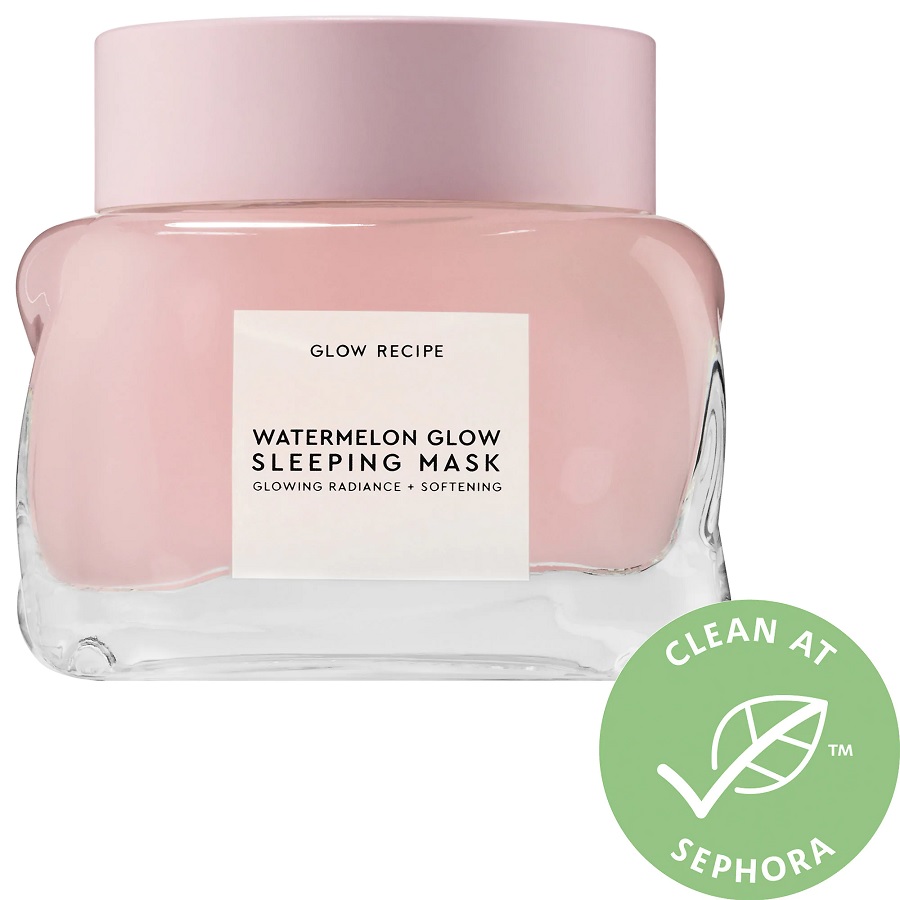 This pillow-proof mask aims to hydrate and smooth skin overnight, so you can really look in the mirror and confidently say, "I woke up like this."
2Glow Recipe Avocado Melt Retinol Sleeping Face Mask
Who knew avocados were great for your skin? This avocado sleeping mask is a gentler version of the watermelon mask, so if you have super-sensitive skin, this one's for you.
3Glow Recipe Pineapple-C Brightening Serum
This fragrant pineapple serum works to brighten and soothe skin. Plus, who wouldn't want to smell like pineapples?
Thanks for the suggestions, Lili. Keep them coming, please.