Lili Reinhart says Betty's ponytail damaged the hell out of her hair—but here are her two favorite products that help
When we think about Riverdale, we think drama, mystery, and teen romance. Smaller images that flash across our minds are serpent jackets, strawberry milkshakes, and Betty Cooper's ponytail. There would be no Betty without her signature blonde ponytail swinging behind her as she marches off to solve the latest mystery—it originates from the Archie Comic days, after all. But that polished and practical ponytail comes at a cost for the real-life Betty Copper, actress Lili Reinhart.
In a recent interview with Allure, Reinhart discussed how this iconic ponytail has actually caused her stress over the four years that she has taken on the role of Betty on Riverdale.
"It takes a long time [to style], longer than you'd think, and it's really annoying and very frustrating," she told the outlet."It's just the fact that it's really hard to get it perfect.... That's my biggest struggle. Being on camera, you can't have flyaways, so I'm looking at my head probably 70 times a day to make sure that my hair is in place. I hate that it's very high maintenance."
Betty is always in the midst of things like discovering the identity of the Black Hood killer and saving her mom from The Farm—she doesn't have time for flyaways.
Reinhart explained how this intense everyday hairstyling has taken a toll on her hair. "My hair is damaged as hell from being on my show and just from heat styling in general," she said. "So I try to take really good care of my hair. I use a lot of Kérastase. I really like the brand."
Reinhart also loves Shu Uemera's Ultimate Reset Mask Treatment and Olaplex Hair Perfector No. 3, which is a salon-strength hair treatment (for just $28) that can be used after or instead of a conditioner.
"That's my go-to hair situation. I definitely sleep in that one. I'll put it in my hair when I go to the beach because for some reason I feel like the sun will penetrate into my hair."
Thanks for the tips, Lili. Although we can't imagine Betty continuing her sleuthing sans-pony, maybe she'll let her hair down a bit more in Season 4. Shop Reinhart's go-to hair repair products below.
Olaplex Hair Perfector No. 3
Shu Uemura Ultimate Reset Mask Treatment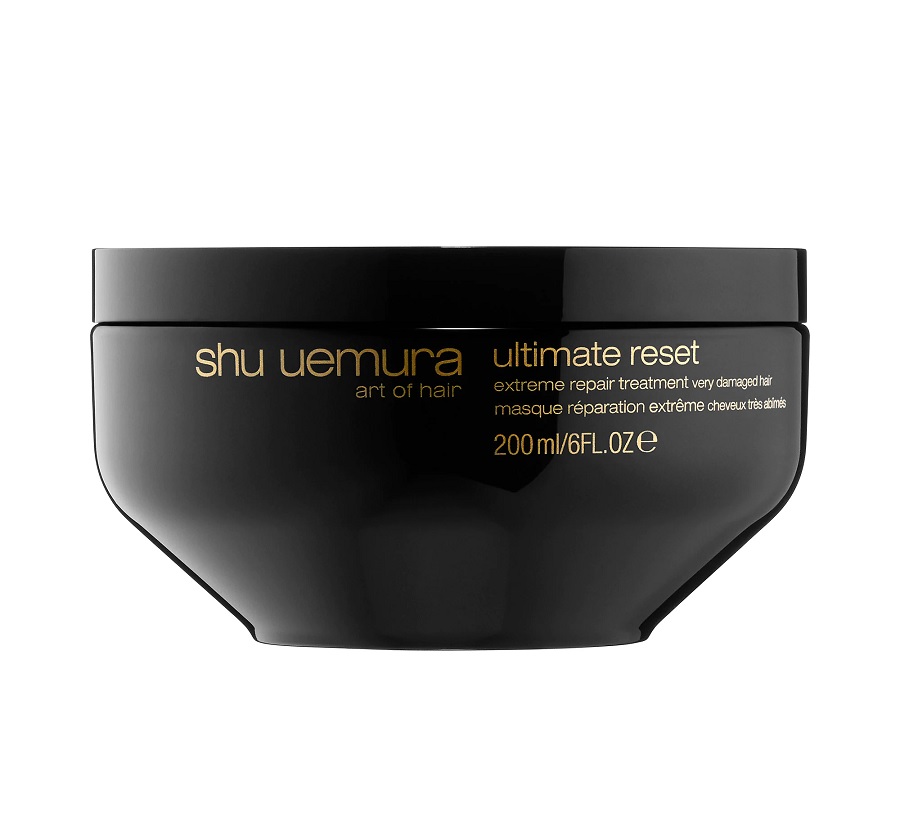 Pull your hair back and get your game face on to battle your hair woes Betty Cooper-style.