Lili Reinhart clapped back against fans who bullied costar Shannon Purser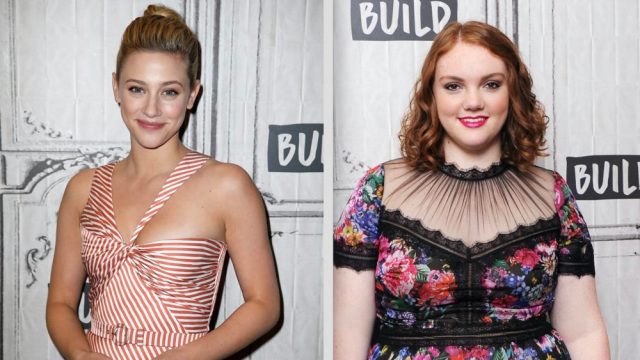 Riverdale fans know there's a lot of drama to get heated about this season…but Lili Reinhart wants you to remember it's just a TV show. On the October 24th's episode, Shannon Purser's Ethel kisses Jughead during a game of Griffins and Gargoyles, and a number of Bughead fans freaked all the way out. Many even took their anger out on Purser in real life via Twitter, insulting her body and appearance…and Lili Reinhart is not having it.
"You are not a fan of mine if you treat my friend like this," Reinhart tweeted.
In a since-deleted tweet, Purser responded to the hate she received for something her character did.
Per Popbuzz she wrote, "I'm not stressed about it, trust me. I just wonder what these people will think in like 10 yrs when they remember their twitter and realize they insulted and attacked real human beings for their character on a tv show..."
false
For her part, Reinhart has previously spoken about how some fans blur the lines between reality and the show. In 2017, she told Teen Vogue, "It's important to remember that this is a show, and that these are parts that we play, and these are sets that we're on."
In the same interview, she also addressed the negativity directed at Vanessa Morgan, the actress who plays Toni Topaz. "It's flattering that people are so invested in this relationship between Betty and Jughead. It's just completely uncalled for, and inappropriate, to have anyone actually sending death threats to a character that may or may not come between Betty and Jughead."
TV shows—especially campy teen film noir melodramas based on nostalgic comic books—should be fun. Let's all take a collective deep breath and remember that.