Lili Reinhart is calling out these "detrimental" social media apps and the people who use them
Riverdale's Lili Reinhart has officially declared war against body editing and Photoshopping apps. On November 17th, the actress came across a body reshaping app while searching for apps to help her resize her photos for Instagram, and the premise behind "Body Tune" shook Reinhart to her core. "This is not okay," she said, and implored her followers to cease using these "detrimental" apps.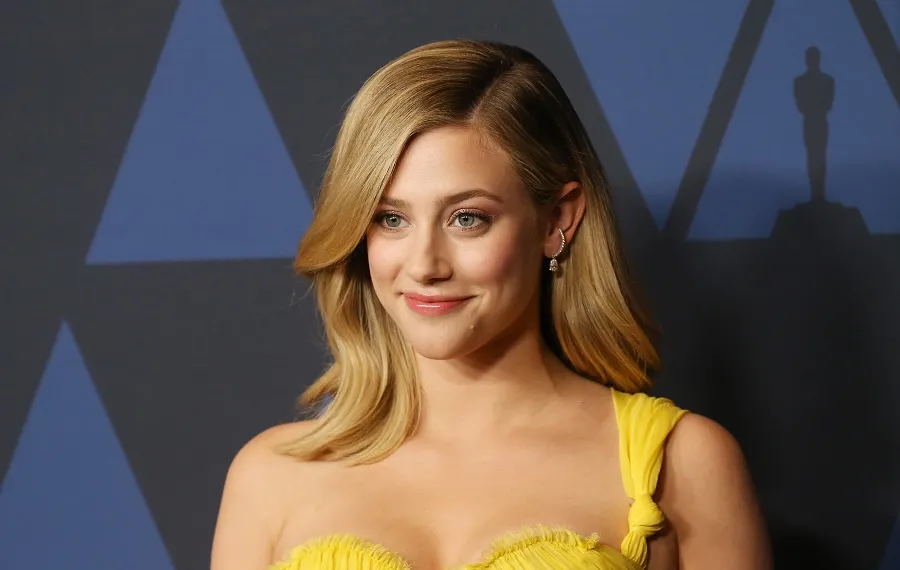 Reinhart took a screenshot of the ad for "Body Tune" that popped up in her app store search. The ad boasted that it's "the app everyone is secretly using," and showed how users can slim down their arms, nip their waists, and enhance their ~assets~.
She then added, "Do not use these kinds of apps," and told her followers that they only add to the problem if they use photoshopping apps like "Body Tune."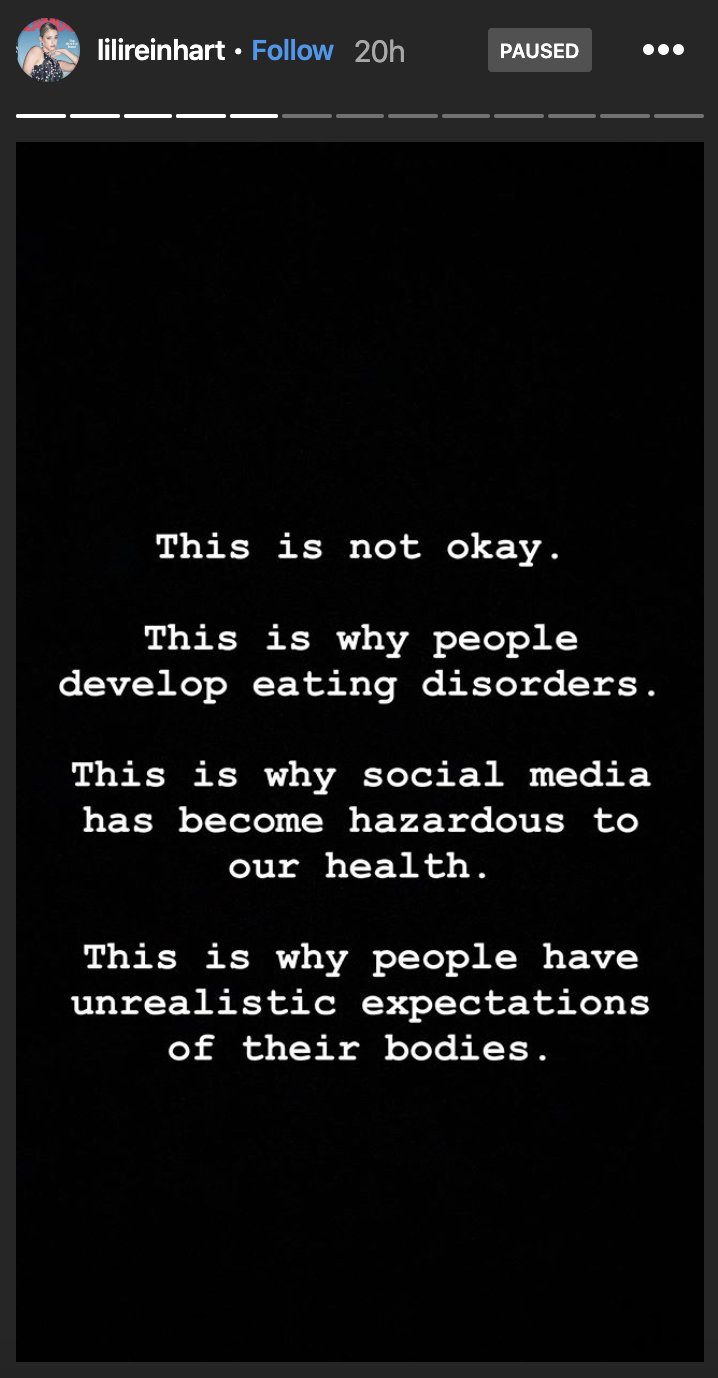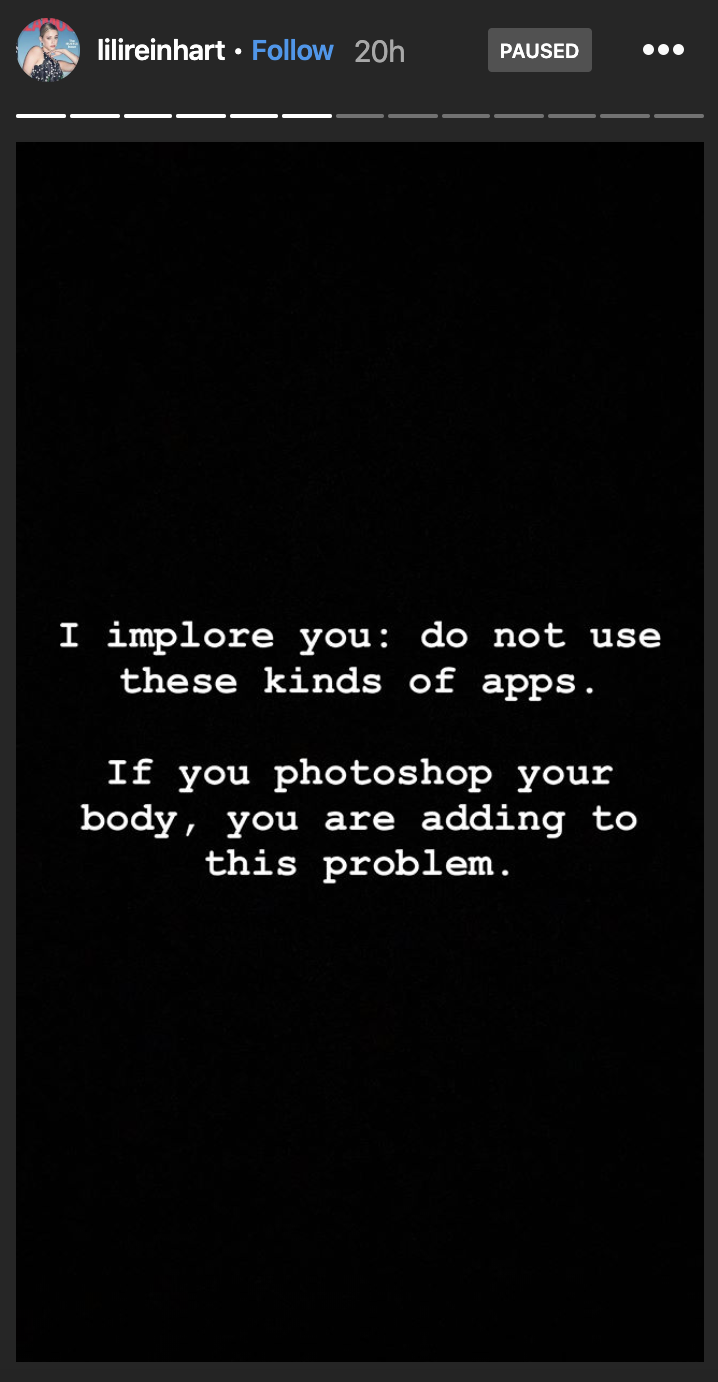 Looking skinnier, she added, isn't worth damaging your mental health (or others' mental health).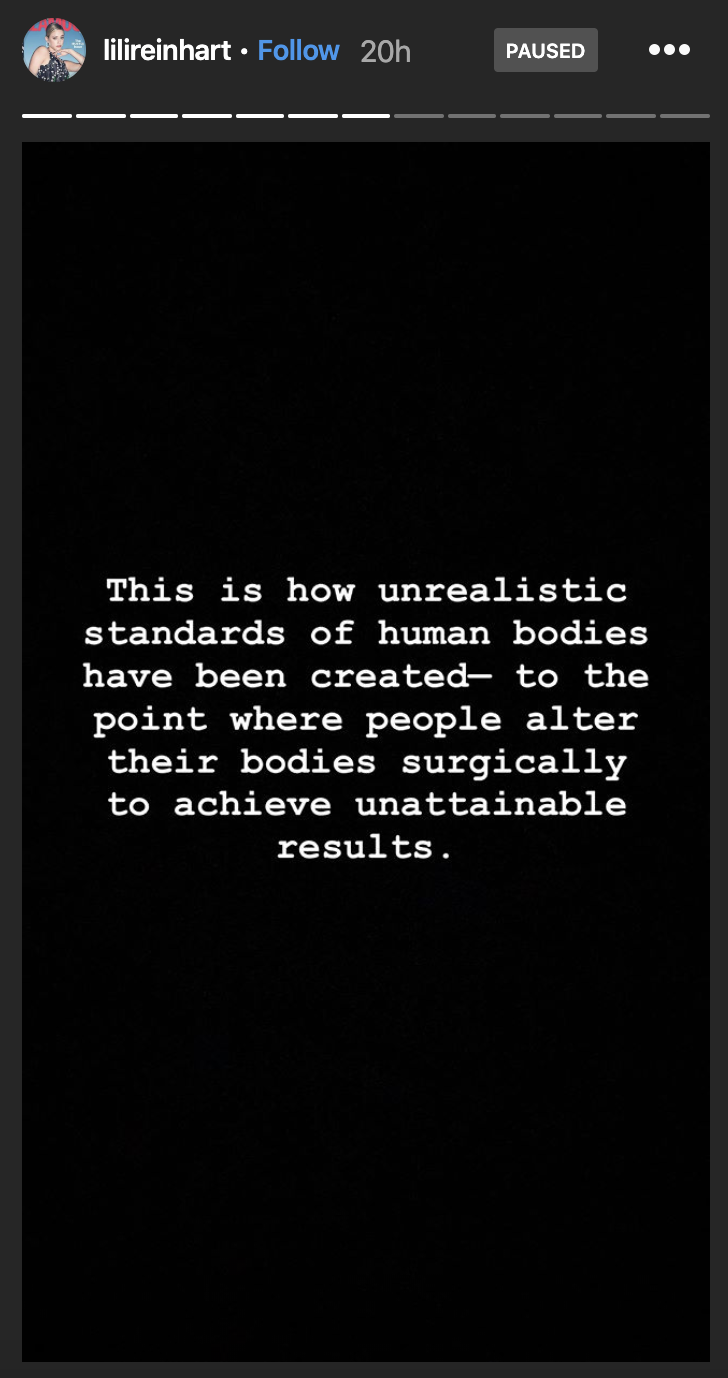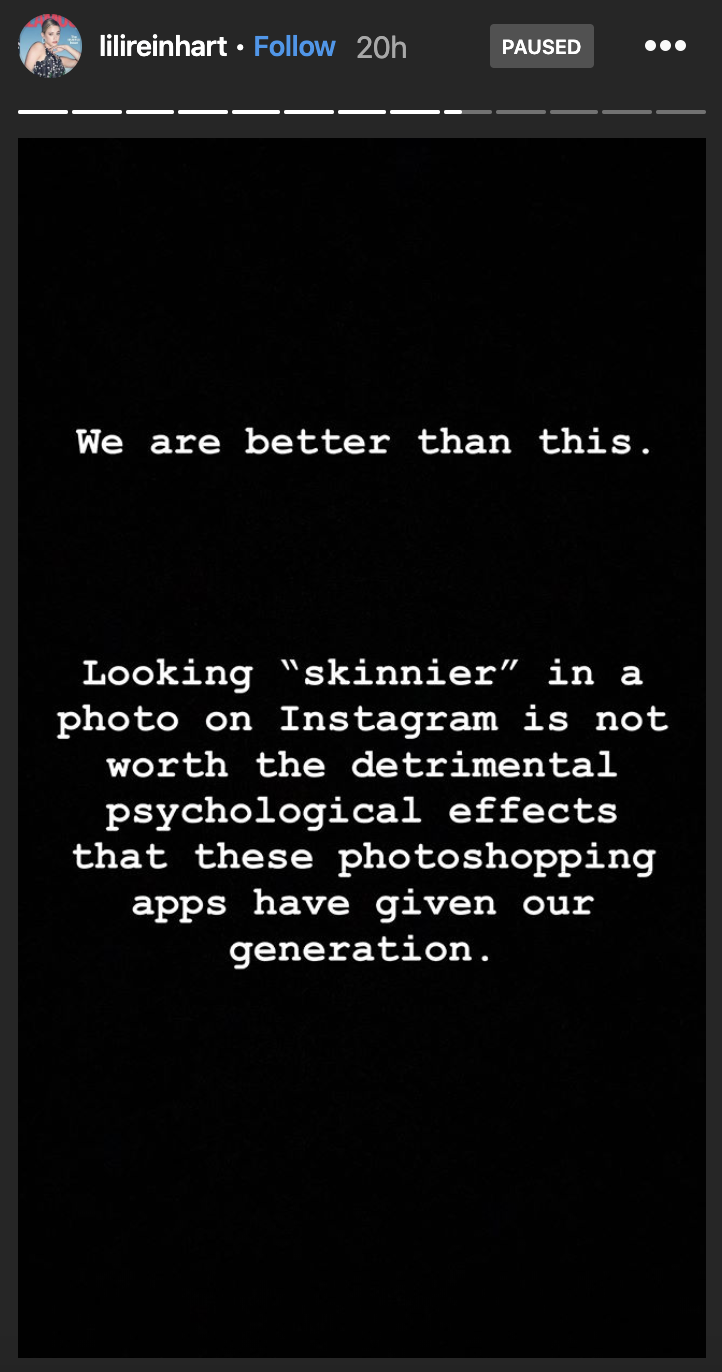 "Our bodies should not conform to 'one size fits all,'" Reinhart continued, stating that those who use these apps are most likely suffering from low self-esteem, body dysmorphia, or other mental health issues. "My heart goes out to those people who feel like their bodies aren't good enough. But please don't encourage this behavior."
She then asked her fans and followers to refrain from encouraging those who do use these apps, because this will send the message to these people that they are unworthy of love unless they alter their appearance.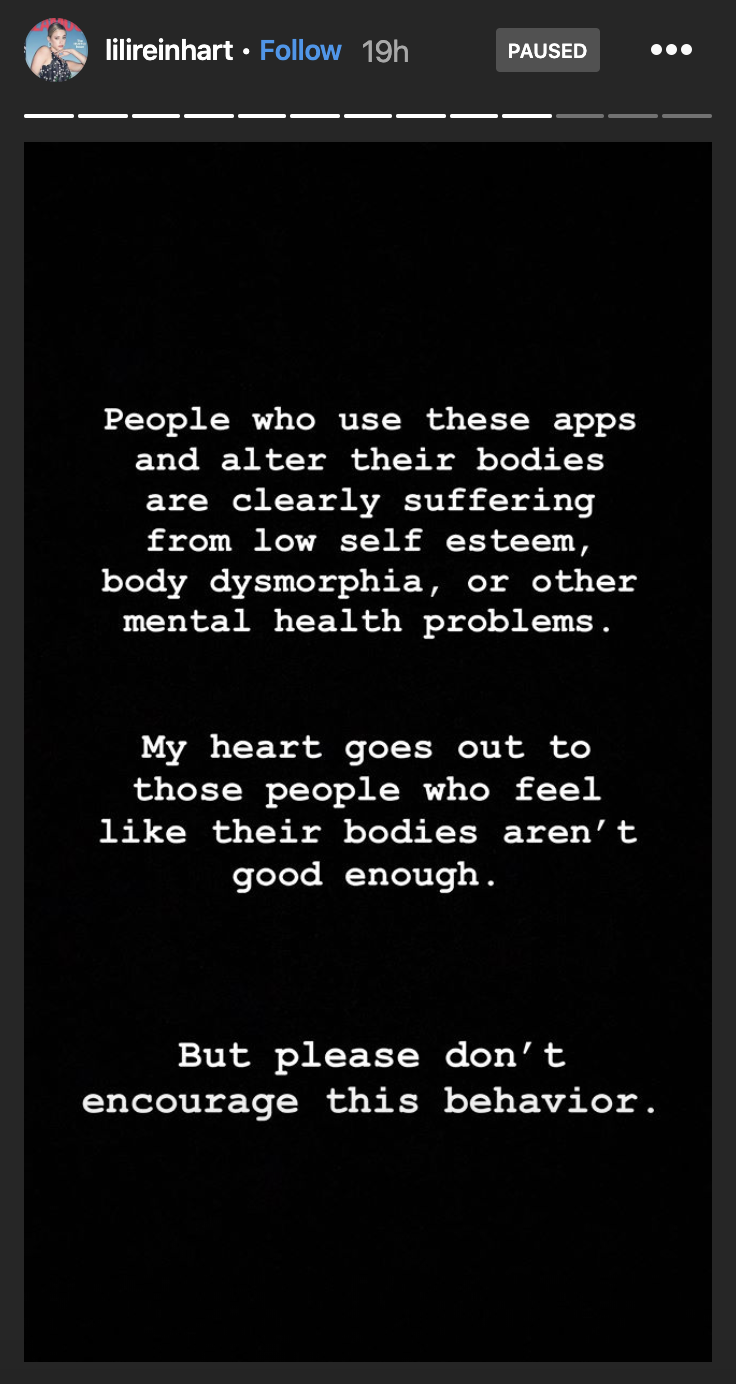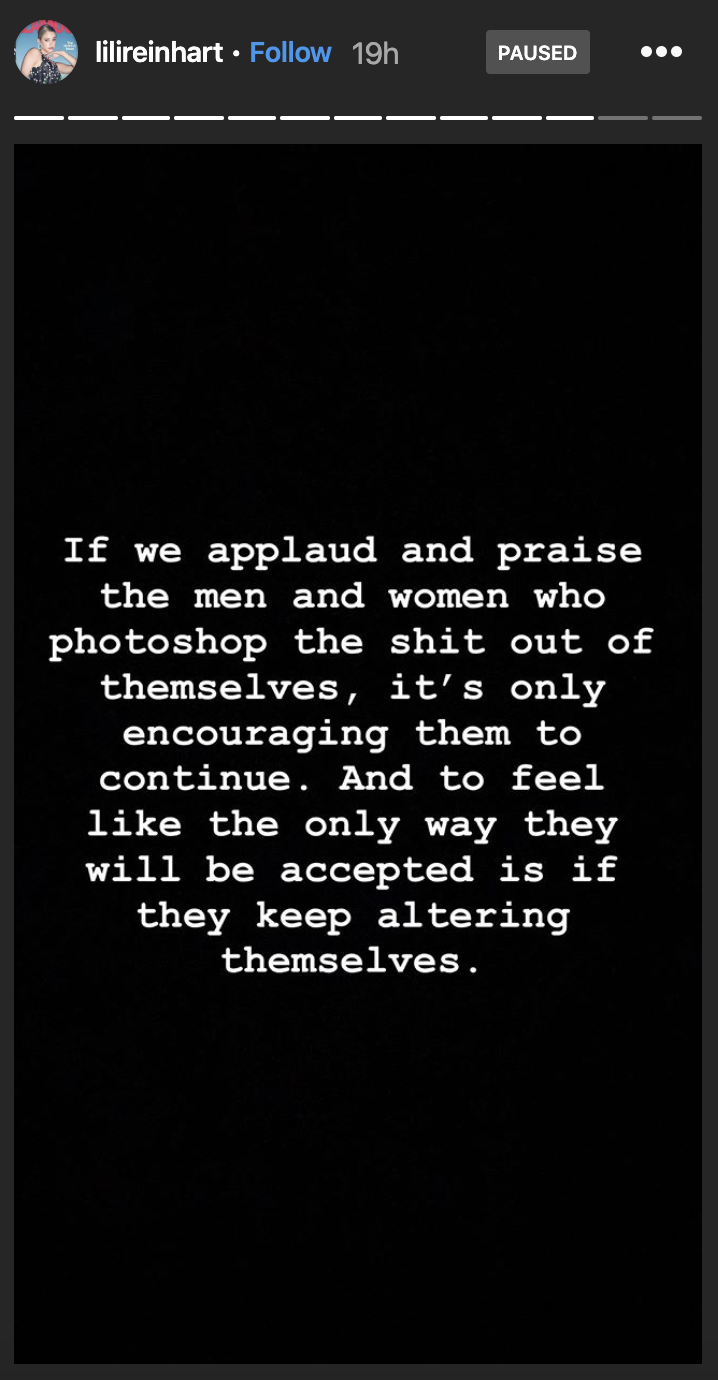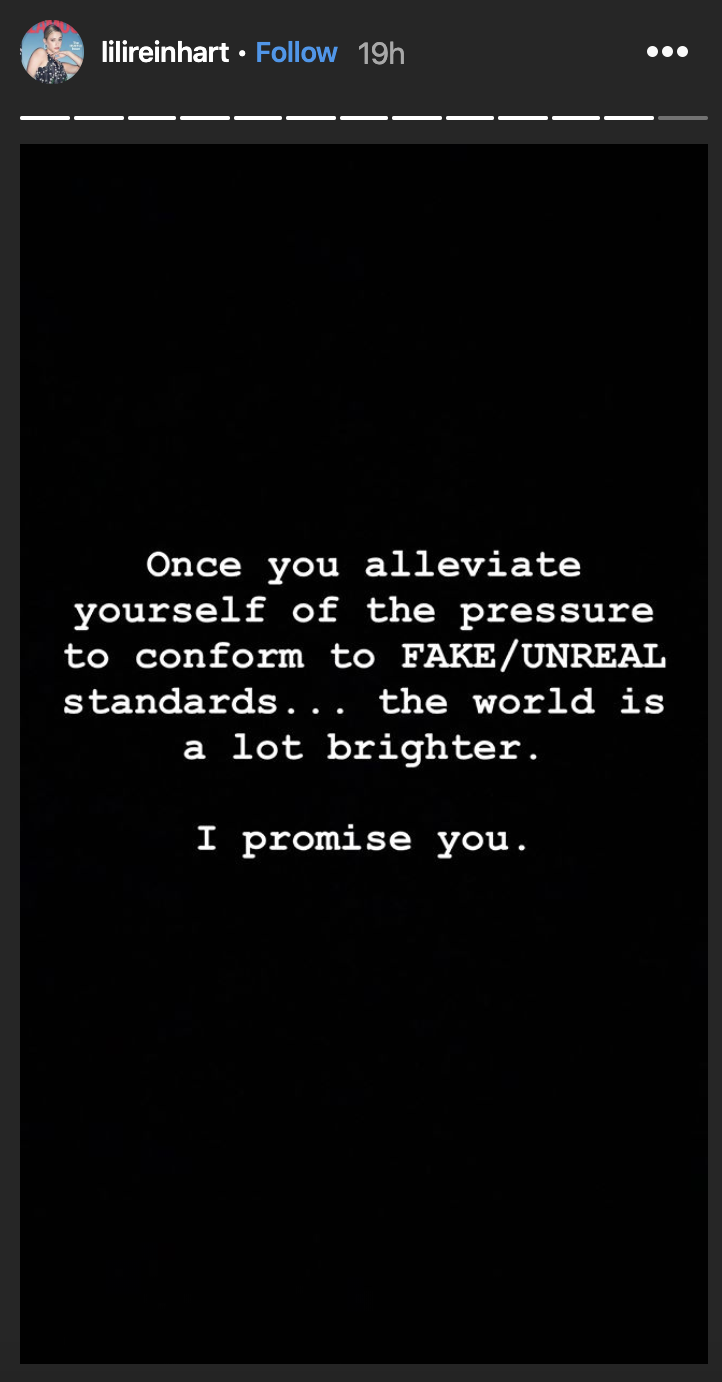 Reinhart's speaking out about the detrimental effects of photoshopping and body and face tuning comes on the heels of Instagram removing any Spark AR filters that give the illusion of a user having undergone plastic surgery. The platform said they want Instagram and Instagram Stories to be "a positive experience" and the company is "re-evaluating our existing policies as they relate to well-being."
It's clear that both users and those behind the platform are aware of the harm unrealistic alterations are on the mind, and we're thrilled that people in high places are drawing attention to it. And if our Riverdale queen implores us not to use Photoshopping apps, we will gladly abide by her request.