Lili Reinhart revealed how acne negatively affects her mood while filming Riverdale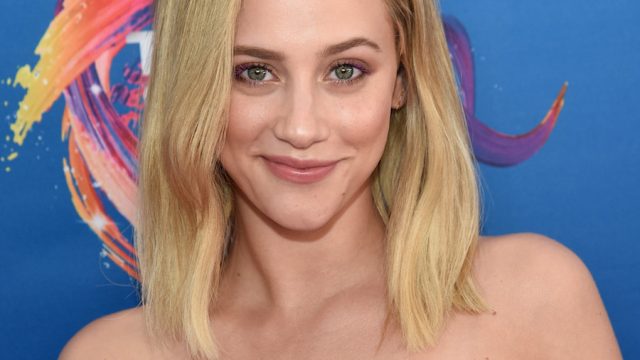 Riverdale star Lili Reinhart has been refreshingly candid with fans about her struggles, including with acne, body dysmorphia, and panic attacks. Most recently, she opened up even more about how dealing with acne affects her mental health and her work on Riverdale.
The actress told Refinery29, "Nothing is worse than when I have a breakout and I have to be in front of a camera; it makes my anxiety a 10 out of 10. I had a bad breakout on my forehead two weeks ago while filming and I woke up that morning knowing it was going to be a hard day, which is really sad because I'm letting a breakout control my mood."
She also talked about the pressure to look perfect on CW's hit TV show.
She mentioned that Riverdale is presented as aesthetically perfect, and that means all of the people on the show need to be flawless as well. But this pressure isn't always easy to deal with. She said:
"Riverdale is such a perfect world that my skin has to look perfect, so I cover my breakouts; it's just the aesthetic of the show, which can be hard. A lot of the girls on the show have really beautiful, clear, smooth skin, so sometimes I feel like the odd one out."
However, Lili knows what's best for her skin and shared with R29 that she did her own makeup this past season. "I do my own makeup for the show this season. We have a head of makeup and she's great, but I know my skin better than anyone else and I know what works."
She added that she started sharing her breakouts on social media to help people feel less alone, including herself. "There's nothing less relatable than seeing young teens with perfect skin. That's why I started #breakoutbuddy on social media; I was having a bad breakout and I just didn't want to feel alone."