This Indie Brand Makes Chip-Free, Quick-Dry Nail Polishes That Last Over a Week
My nails are stronger and prettier than ever.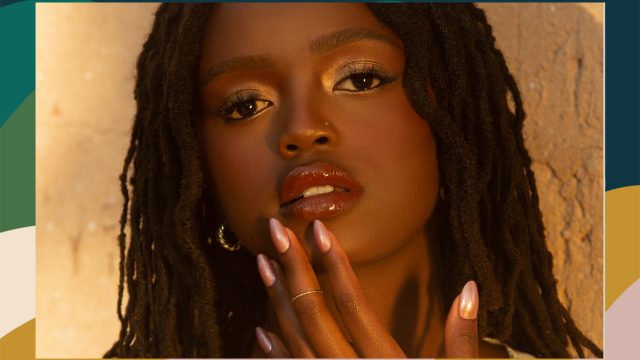 Growing up, my mom's pet peeve was when I was wearing cracked or peeling nail polish. She probably had a point, but seeing as I wasn't getting manicures every week, I had no option but to make at-home manicures work. Except I was really bad at them—like really, really bad. Painting with my non-dominant hand was nearly impossible, and thanks to a particularly hard-to-break nail-biting habit, my nails were always short, my cuticles often ripped or peeled.
As I got older, my makeup skills improved, but my nail-painting ones did not. Once I was in college I started getting gel manicures once or twice a month, but once one layer of gel polish started to chip or peel off, I would peel all the gel off. This constant peeling weakened my nails over time, making broken nails and hangnails fairly common. Then, COVID-19 happened, and I had to learn to paint my own nails.
Through work, I received a sample of Lights Lacquer nail polish, so I figured I'd give the Latinx-owned beauty brand a go with some top coats I had stuffed in a drawer somewhere. As soon as I applied the polish (a vibrant lime green color), I was impressed. After just a couple coats, my nails looked really good. I was still a newbie at painting my own nails, so they weren't perfect, but I was impressed with how well the brush worked for my shorter nails and how well the color applied. My nails also dried quickly and managed to stay chip-free for about a week—pretty impressive considering some of my previous gel manicures often chipped in the same amount of time.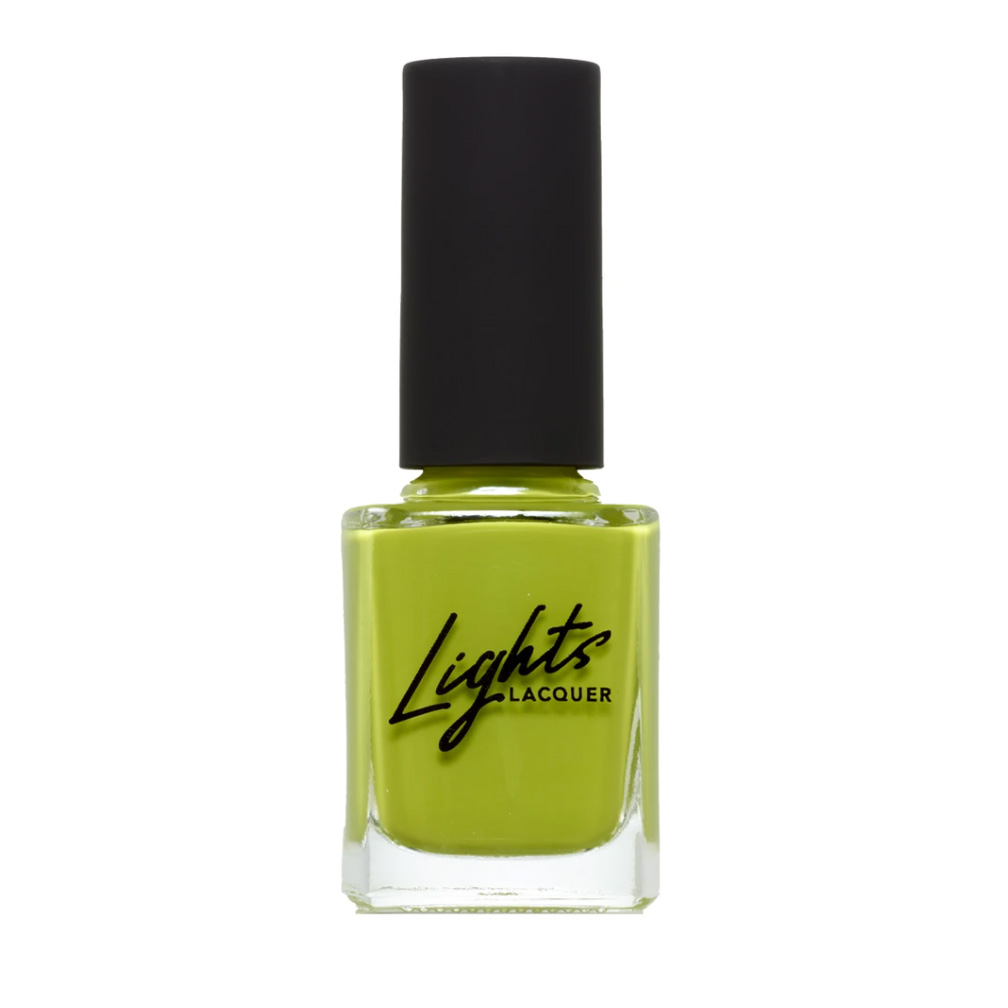 Lights Lacquer Now & Later Nail Lacquer
$$9.50
Shop it
Lights Lacquer
There was also the amount of comments I'd get on my Instagram page inquiring about certain colors or complimenting me on the shades. Soon, I was having a quick weekly date with myself where I'd paint the nails a new shade of Lights Lacquer. After a month or two, not only was I improving at DIY manicures, but my nails were stronger than ever—almost never breaking. Of course, I still wasn't a professional when it came to shaping my nails, maintaining my cuticles, or any "nail art design" that went beyond a solid color, but I was having fun. I enjoyed treating myself to a little self-care each and every week, and I felt confident on Zoom calls when my nails looked bright and pretty.
A couple times I've experimented with other types of nail polish, and though they work (and I've certainly improved at applying them), they still don't compare to Lights Lacquer—and I don't get nearly as many questions about the shades. The brand, started by YouTube superstar Kathleen Lights, is also vegan, cruelty-free, seven-free (that is, free of seven chemicals often found in traditional nail polish), and made in the United States.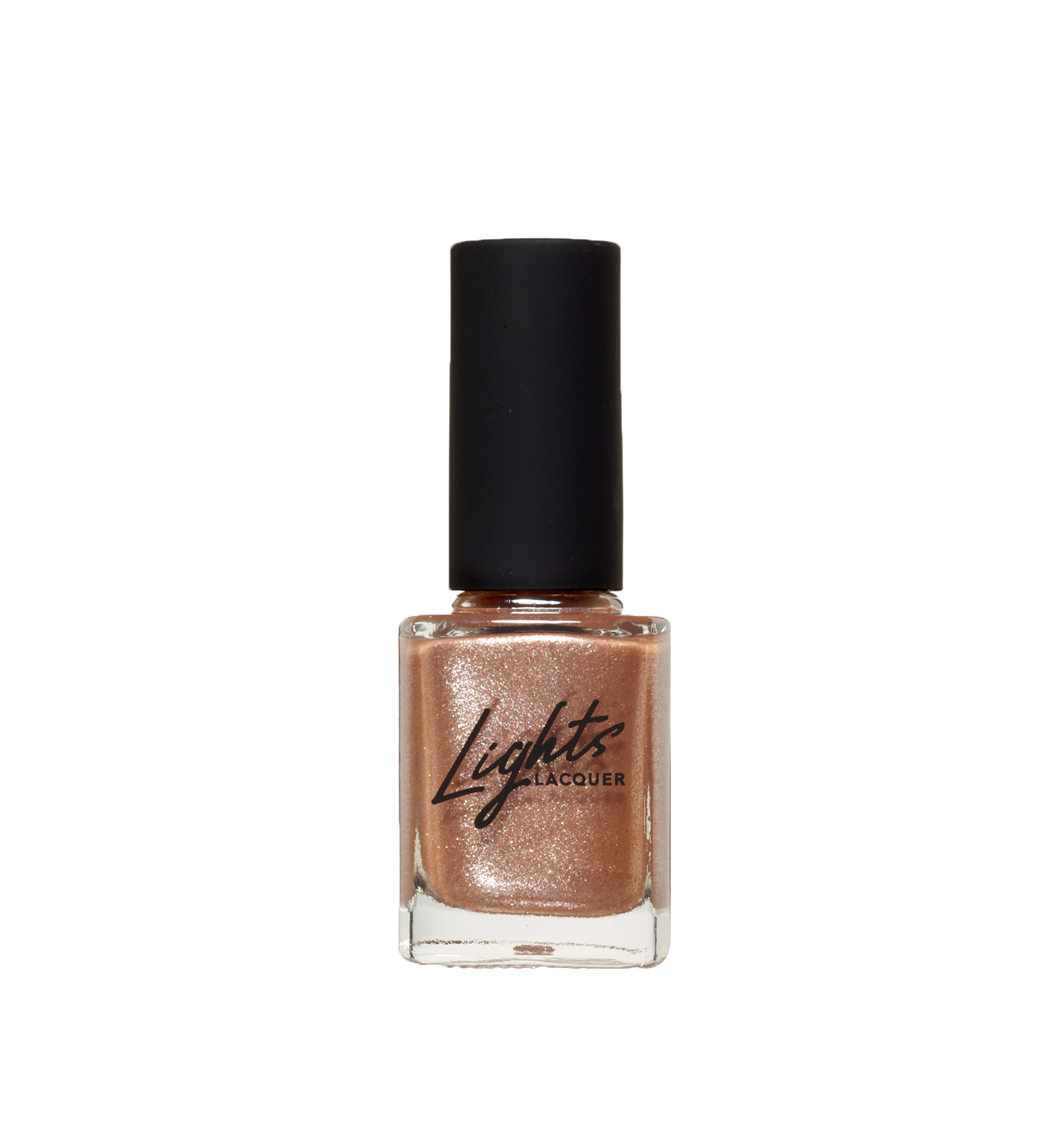 Lights Lacquer We'll Always Have Paris Nail Lacquer
$$9.50
Shop it
Lights Lacquer
I'm still no expert when it comes to painting my nails, but I can say without a doubt that this nail polish just feels good to use and wear. Plus, I don't foresee myself spending money on a professional manicure for a long, long while—maybe not until my wedding. Even then, I think I might just bring a shade from the Lights Lacquer collection for the nail technician to use. Plus, it's not overwhelming to choose shades from the brand either, since each season Lights Lacquer releases thoughtful, on-trend colors that are vibrant and unique without being over the top.  
No matter what you're looking for, Lights Lacquer will make you look forward to painting your own nails and having a dedicated moment of self-care that leaves you feeling confident and put together—and, really, doesn't everyone need those moments right now?