Lifetime just released a teaser for the new "Beaches" remake with Idina Menzel, and TISSUES NOW!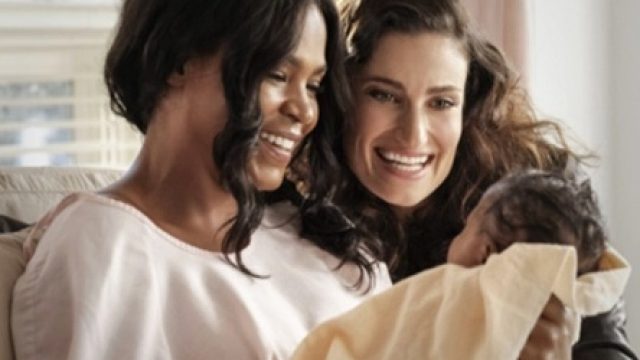 There are some movies that genuinely don't need to be remade, and others that we get very excited about — because it's a chance to show a great story to an entirely new audience. You know, an iconic story like Beaches.
Vulture just let us know about the first promo for the Beaches remake, and it looks sounds absolutely perfect. Remember when the original star Mayim Bialik teamed up with her co-star to relive an iconic scene? Well, now we can experience those nostalgic emotions all over again with multi-talented Idina Menzel and Nia Long!
Now this is an unusual promo in that there's no actual footage, but Menzel sings "The Glory of Love," and it is giving us SUCH FEELINGS! We're not even mad we don't get to actually see anything.
So, this us us right now.
The remake is being helmed by Allison Anders — who directed episodes of Sex and the City, Orange is the New Black and a thousand other things — so we know it's gonna be solid! Granted, it has a lot to live up to (no pressure), because the original was, well, it was BEACHES!
Can't wait for more unexpectedly genius sneak peeks into this remake.