The college admissions scandal is getting the Lifetime movie treatment, because everyone loves a good grift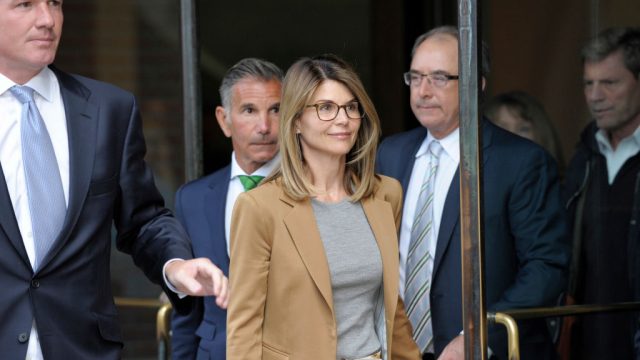 The college admissions scandal involving celebrities like Lori Loughlin and Felicity Huffman continues to unfold. When the story first broke back in March, social media users were quick to point out that the scandal would make a pretty compelling movie or TV series. Well, the networks took note. Lifetime just greenlit a college admissions scandal movie, and here's what we know about it so far.
On Tuesday, July 23rd, Lifetime's parent company announced plans for the movie, TV Line reports. It has a pretty apt working title and seriously juicy description.
"College Admissions Scandal will follow two wealthy mothers who share an obsession with getting their teenagers into the best possible college. When charismatic college admissions consultant Rick Singer offers a side door into the prestigious institutions of their dreams, they willingly partake with visions of coveted acceptance letters in their heads. But when Singer cooperates with the FBI and pleads guilty, the mothers who risked everything for their kids, must face the consequences of their crimes and the loss of trust and respect from their families."
Famous figures involved in the scandal like Loughlin and Huffman weren't directly named in the description. But it certainly seems like the movie will be inspired by them, at least in part. Fifty people have been charged in the wake of the scandal so far.
Lifetime has not yet announced the College Admissions Scandal movie cast or release date.
But between this and the upcoming miniseries also in the works about the scandal, there will be no shortage of content for those compelled by the story. As for the real-life court proceedings, Huffman pleaded guilty to the charges against her back in April. Loughlin and her husband Mossimo Giannulli pleaded not guilty, with the fate of most of the defendants still in flux.
Stay tuned for more info on this highly-anticipated small screen adaptation of the scandal.