People have a lot of mixed feelings after watching Lifetime's "Britney Ever After"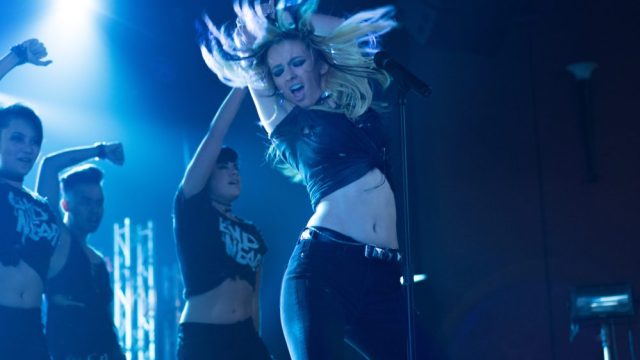 This past Saturday, the Lifetime special Britney Ever After premiered, and celebrities were quick to denounce it. The show, which starred Natasha Bassett as the title character, followed Britney's rise, breakdown, and hints at her comeback. Critics were quick to note that the two-hour film was full of historical inaccuracies. Not just inaccuracies, but bizarre inventions. Inventions such as a post-break-up "dance battle" between Justin Timberlake and Britney Spears and a sex tape that never existed. Yup. Sounds like there was a lot of craziness.
Fans of Britney Spears are speaking out against Britney Ever After's many changes to reality.
Actress Sarah Michelle Gellar tells it like it is.
Snooki was also displeased.
Her non-celebrity supporters were also quick to dismiss the film.
https://twitter.com/udfredirect/status/833153376284192768
We think she'd have a legit case.
false
Britney Spears fans plead for understanding.
false
It's truly bizarre.
We do feel for the actress.
false
Yikes.
false
Let's use humor to hide the pain
We agree, this feels pretty insidious.
https://twitter.com/udfredirect/status/833154889341493249
Of course, films have a lot of room for interpretation, but it seems like Lifetime definitely didn't appeal to Britney's fans with their take. Still, we assume Britney, now a happy mom of a growing brood and still a stellar performer, is too happy with her very real success to mind that much.