This young artist's illustrations are so beautiful and also way too relatable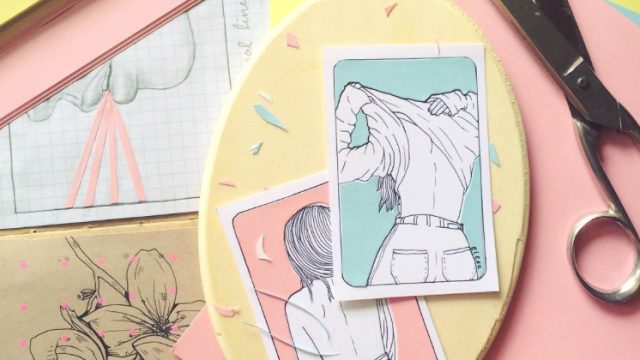 Some artists seem to see right into our souls. Like, for real. It's seriously so amazing to come across art that we just relate to on that deep, deep level. And when we learned about Elliana Esquivel's illustrations, we immediately got that feeling. The young artist's work is SO us, and so, so stunning. We've never seen anything quite like it, but we're already checking out their prints and ah-mazingly beautiful merch and falling totally, totally in love with these illustrations. We want every single piece, and we think you will, too.
Every design is BEAUTIFUL, and so unique.
How amazing are these works?
And you can see it from start to finish.
The beginning…
https://www.instagram.com/p/BK16FDWDinu
And the end!
Plus, as an added bonus, this WIP!
They're not just stunning, though. They're so inspirational.
We want to decorate our entire lives with these dreamy prints. What epic illustrations. They make us feel alive, and remind us of the beauty of the world even in our darkest moments. So much love for Elliana Esquivel!