The dog days are not over — happy Lunar New Year!
Hey, cute friends. After the buzz of Valentine's Day, another awesome holiday is here — happy Lunar New Year!
February 16th marks the start of the new lunar/lunisolar calendar, meaning plenty of red and gold celebrations throughout East Asia. This is also the Year of the Dog. Celebrations will continue for days after the 16th (it's a big deal).
Dogs born in 1946, 1958, 1970, 1982, 1994, 2006, or 2018 are all in their zodiac year now. What you may not know is that, based on Chinese tradition, this is actually an *unlucky* year for these time periods, because one's zodiac year is said to offend the God of Age. Drive away that bad luck by wearing red and maybe even some jade.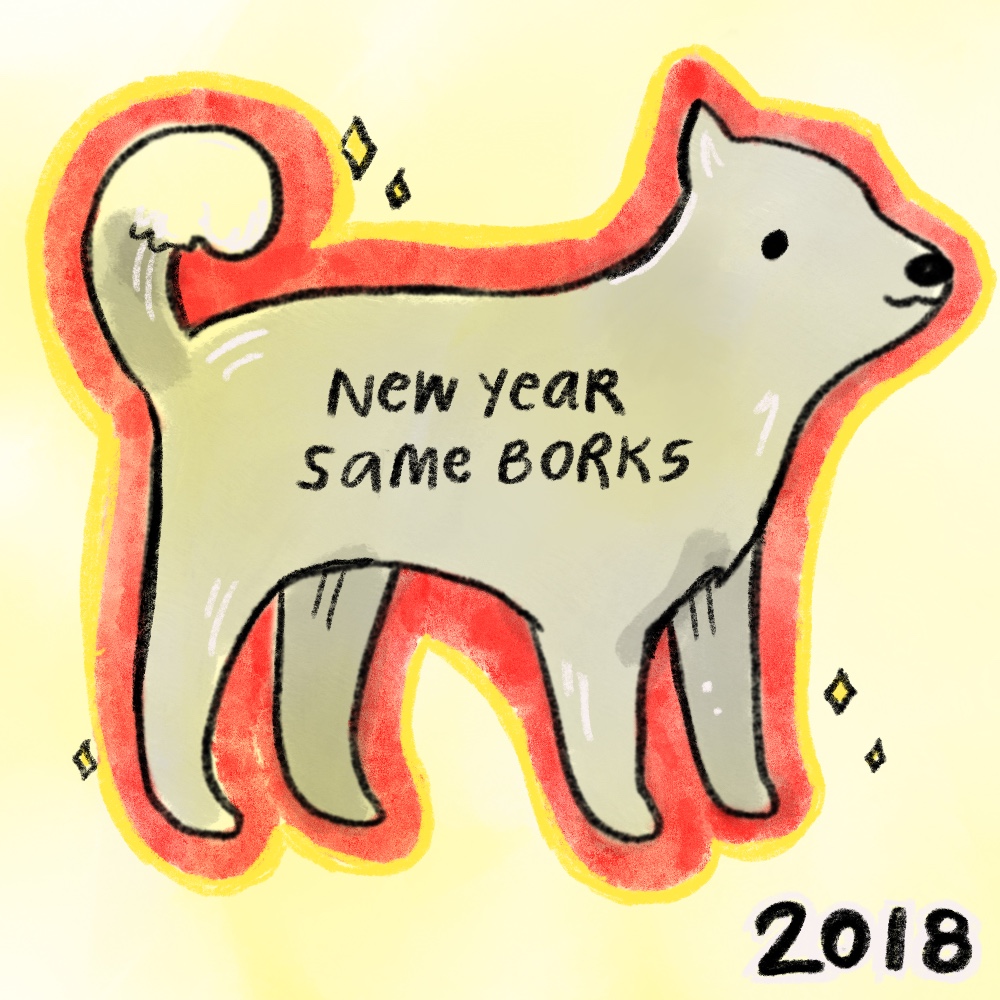 To all those celebrating — this Monkey wishes you a prosperous and lucky-as-can-be new year. ?