15 winter baby names perfect for any munchkin born during the holiday season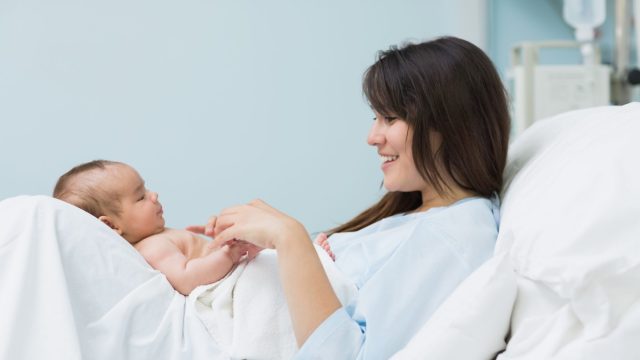 Choosing what to name your baby can be a pretty daunting task considering they're pretty much stuck with your choice for life. If your little one is due this winter and you haven't decided on a name just yet, don't worry. The holiday season is filled with all kinds of winter baby name inspiration. All you need to do is soak in the sights and sounds of the season.
There are so many sources of inspiration out there right now. For instance, you can turn up your holiday playlist and listen for that one special word that sparks a great name idea. You can watch a Hallmark movie marathon and find a name you really like. You can even take a walk around your neighborhood and get inspired by the lights and decorations. From the snowy weather to the different holidays, you're sure to find the perfect name for your winter baby.
So here are some winter baby names that are perfect for any little nugget born during the holiday season this year:
1 Nicholas
The name Nicholas is of Greek origin and means "people of victory." Just like St. Nicholas—aka Santa Claus—this name is a classic in some cultures.
2 Natalie
Natalie or Natalia comes from the Latin phrase natale domini, which translates to "birthday of the Lord"—or Christmas day.
3 Felicity
This is another name of Latin origin that means good fortune and happiness. This makes for a perfect winter baby name considering the holiday season is known for being the happiest season of all.
4 Noel
This name, of French origin, literally means "Christmas." Although the name has been given to both girls and boys, the feminine version is traditionally spelled Noelle.
5 Paloma
If you're looking for something a little more unique, Paloma is the Spanish word for "dove." Doves are often used to symbolize peace, which is a common theme this time of the year.
6 Cane
Candy canes, anyone? Although its inspiration comes from a seasonal favorite, Cane is actually a Gaelic baby name that means warrior.
7 Joy
This name of English origin doesn't need much explanation. The holiday season is a time for joy, and it's sure to be even better when you welcome your little one into this world.
8 Pax
This is a name of Latin origin that means peace. Again, it's a perfect name for the holiday season, which is a time when we wish for peace on Earth and good will to all.
9 Charity
The holiday season is more about giving than it is receiving, and charity is all about giving. It's a sweet English name that means benevolent goodwill and love.
10 Tinsley
This is another fun one that's inspired by holiday decor. You're bound to run into a Christmas tree decorated with sparkly plastic garland at some point during the season. Tinsley is cute play on the word tinsel.
11 Ginger
For the perfect winter baby name, it's not a bad idea to think about your favorite activities during this time of the year. If making gingerbread houses is one of your favorite holiday traditions, why not take inspiration from that?
12 Neve
If you're lucky enough to get some snow this holiday season, Neve is a perfect name for your baby. Neve is not only unique but is a variant of the Latin name Neva, which means snow.
13 Holly
It's not uncommon to find holly all over your holiday decorations. Nothing is more Christmasy than holly. So it's no surprise that the name Holly is one of the most popular holiday baby names.
14 North
No, this name isn't inspired by a Kardashian, but by the home of the big guy in the red suit up North.
15 Winter
Sure it may be an obvious one, but it's still worth mentioning nonetheless. You can even spell it with a "y" instead of an "i" (Wynter) for a unique twist.