Your HelloGiggles horoscope, July 15th to July 21st: Take it easy this week, bbs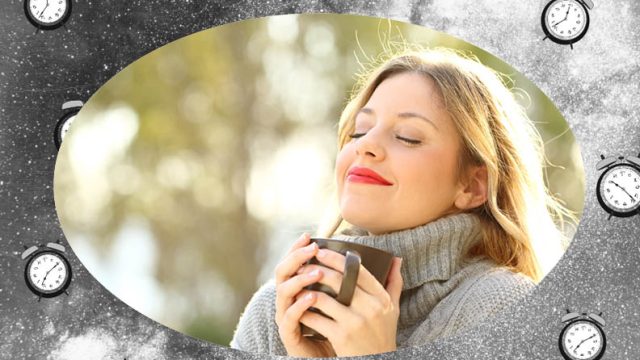 This is the last week of Cancer season, and all I gotta say is: let's take a breath. From this month's Pluto and Neptune retrogrades to last week's New Moon and solar eclipse in Cancer, we've been through the astrological wringer for the past few weeks. Luckily, this week there aren't as many huge cosmic shifts happening, which means we can finally take it easy (as much as we can during this intense AF summer). Here's what else you can expect from the stars this week.
On July 22nd we shift into Leo season, which means we have one more week to soak in Cancer's nurturing, sensitive, homebody vibe before Leo picks us up and shoots us into her glamorous, animal print-loving spotlight. However, our diva moment won't last long, since Mercury Retrograde goes down on July 26th, disrupting our self-indulgent fun. So yes, when I say let's enjoy this (semi) chill week as much as possible, I mean it.
Check out what the cosmos have in store for you with your weekly horoscope below.
CANCER
You're still reeling from last week's major New Moon/solar eclipse union in your sign, Cancer. This was definitely a destiny-defining moment. You might even be freaking out right now, wondering if you're on the right path or not. Instead of giving over to the anxiety, listen and trust your gut. Then, baby steps.
LEO
You're gonna have to slow your roll this week, Leo. Yes, your birthday is coming up soon, but don't make everything about you right now. Your best bet is to prepare for your birthday month by taking some time for deep inner reflection and charting out where you want to be next year. Don't worry — you will definitely celebrate you soon.
VIRGO
You're cleaning out the cobwebs from your life this week, Virgo. Maybe that means restarting a long-forgotten project or maybe it's finally ending that toxic friendship that was going nowhere. You're focused on bettering yourself right now, and nothing is going to stop you — nor should it.
LIBRA
You're feeling really constructive this week, Libra. It's not the sexiest vibe, but it's one that is helping you find your center, and most importantly, helping you to create and maintain boundaries in your life. You love helping people, but the first person you need to love and support is yourself.
SCORPIO
You're figuring out what your likes and dislikes are, Scorpio, which means you're getting super honest with yourself this week. Knowing what turns you on — inside and outside of the bedroom — is vital to feeling more confident and clear about where and with whom you're placing your energy. It's called self-care.
SAGITTARIUS
Your emotions are still feeling the effects of last week's New Moon, Sag. While you intended to start fresh with something or someone, old patterns and emotions are making it difficult for you to let go and move forward. Remember that ultimately you are in control of your emotions. #yougotthis
CAPRICORN
You're in the midst of a whirlwind of feelings and changes, Cappy, which doesn't exactly sit well with your practical, stable self. However, keep in mind that the Universe always works for you and certainly not against you. Feel your feels, flow with the changes, and you will find yourself on the other side.
AQUARIUS
You're feeling yourself right now, Aquarius, and why shouldn't you? Your vibe is high and super attractive. No wonder you're attracting not only new lovers into your life, but also new career and creative opportunities. Abundance is amazing, but try to be discerning. You can't have it all — and wouldn't want to.
PISCES
You're in a nice flow, Pisces, which is when you really tend to shine. So it's no wonder that you're vibing high around friends, family, coworkers, and lovers — or potential new lovers. However, be wary of creating or partaking in any drama. It might seem like fun at the time to spill the tea, but ultimately that's never a good scene.
ARIES
You're in for a surprise when it comes to career, Aries. Your hard work is paying off — or at least finally being noticed — and you could be surprised with a promotion, raise, or even a new responsibility that might seem like "more work" but is actually code for "you're the bomb." Receive your blessings with grace.
TAURUS
You're flying solo right now, Taurus, and this is actually a good thing. You might feel lonely or a little disappointed, but understand this alone time is what you need right now. You need time to heal, set boundaries, and get clear on two huge things: who you are, and who you want to be around. Cherish this time.
GEMINI
The after-effects of last week's New Moon/solar eclipse combo are still affecting you, Gemini. You're struggling to let go of certain people and projects that are no longer serving you. Remember: letting go of something doesn't defeat its purpose or meaning in your life. It just means you are meant for bigger things.
As we deal with the changes and clarity we received from last week's one-two punch of New Moon and solar eclipse, take this time to enjoy a new start and be as gentle and loving with yourself as possible. The cosmos will soon be testing us again, so rest up.