Your HelloGiggles horoscope, December 8th to December 14th: Certain signs are prioritizing their long-term life goals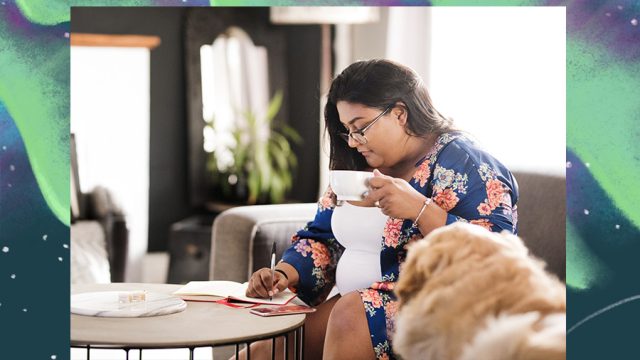 It's time to get serious: A cluster of planets will be in Capricorn this week, which will help shift your perspective to be more grounded and committed about your life and goals. You may begin to wonder what things can you commit yourself to and what things you actually want to commit to.
But keep in mind: Love affairs will be the subject of deep transformation, so tighten your seat belt—we're in for a wild ride.
Let's take a look at the weekly horoscope, shall we? And make sure to check your rising sign, too!
 ARIES
This week is particularly serious for you, Aries. You have been working incredibly hard in order to reach your life goals. You may even isolate yourself to tick off the tough tasks from your to-do list in order to help the bigger picture come together. Because you're adulting like never before, you may receive some recognition in your career or relationship(s). Either way, you're making the choices that matter for the long term by demonstrating a great amount of wisdom and maturity.
 TAURUS
Did you lose your enthusiasm, Taurus? Don't despair. Now is the time for you to look inward to find out what truly inspires you. While this isn't the week for you to actually do anything, this is the time for you to look inward to find your spark—and once you figure out what lights you up, then you'll begin to feel motivated and excited again.
 GEMINI
Your energy is really strong this week, Gemini. Not only are you a master of communication, but you know exactly what you want—and you're asking for it. Rely on your strong intellectual skills this week. Now could be the time to ask for a raise or additional funds.
 CANCER
Expect to feel joy and happiness when it comes to relationships and partnerships. Display your child-like spirit by focusing on what you think makes you feel genuinely happy. Re-focus on the simple pleasure. Have an ice cream, color in a coloring book, hang out with a friend, or go on a hot date. The sun shines bright for you this week, Cancer. Go have fun.
 LEO
While you've been trying to reach your goals, it looks like you may be receiving the result you were hoping for. Things are coming full circle for you this week, Leo, as a work-related achievement or completion might happen. And if you're looking to go on a trip, now is the time to do it. Overall, this is a successful week for you!
 VIRGO
This is a good time to make serious commitments, Virgo. You're concerned with building strong foundations for yourself and your future. Whether you're thinking about work, relationships or family, you're looking decades ahead to build long-term stability and security.
 LIBRA
A lot is unfolding for you this week, Libra. You're thinking about your long-term stability and life goals, which means you're making choices based on whether the situations and people in your life are meeting your requirements. And if they don't step up to the plate, then it's time to say bye. Either way, this week could be a time of a lot of endings or new beginnings.
 SCORPIO
You have a strong capacity to think things through this week, Scorpio. You're feeling more serious and practical than usual, which means you could be thinking long-term and making some hard choices. Your energy is very focused on establishing a sense of security, and you'll choose things that'll bring you worth and safety—even if that means choosing yourself and discarding situations or people in your life that no longer fit this mold.
 SAGITTARIUS
You're feeling very defensive this week. You have the urge to push back and defend yourself against possible enemies. While this impulse could be valid, it could also be based solely on your perspective and current mood. Either way, be careful not to exhaust yourself. Sometimes it's best to let go of the weapons and shields and be vulnerable. You never know, your enemies might turn into allies.
 CAPRICORN
Have you been limiting yourself because you may be feeling like some paths or situations simply aren't "you"? This week is focused on releasing any fears and traumas that you may not necessarily be aware of. For instance, if you have any wounds connected to feeling unworthy or stuck in a role, they are going to be addressed this week to allow you to achieve a better sense of whole this. Now might be the time to define who "you" are.
 AQUARIUS
You're mentally overheating this week, Aquarius. It's important for you to focus and be in tune with your emotions and physical experiences rather than your thoughts. Because it's likely some miscommunication will occur this week, it's best to slow down and practice empathetic communication. This is the time to tune into what other people are feeling, too.
 PISCES
You've been working really hard on yourself, Pisces—and it's been paying off. Just be careful not to fall back into old patterns out of fear of the unknown or change. You've made tremendous progress, and it's helping you shine in your career—don't give up!
For more astrology from me, check out my weekly forecasts!