This turkey is keepin' it real to kick off the holidays
Happy Wednesday, friends!
I think it's officially okay to say now — happy holidays! Thanksgiving is just days away now…How?I'm personally super excited about it, since this year has been A TIME and food always helps.
I know the holidays can also be tricky for a lot of people out there, and I'm definitely there with you if you've got some of those lonely, complex feelings floating around.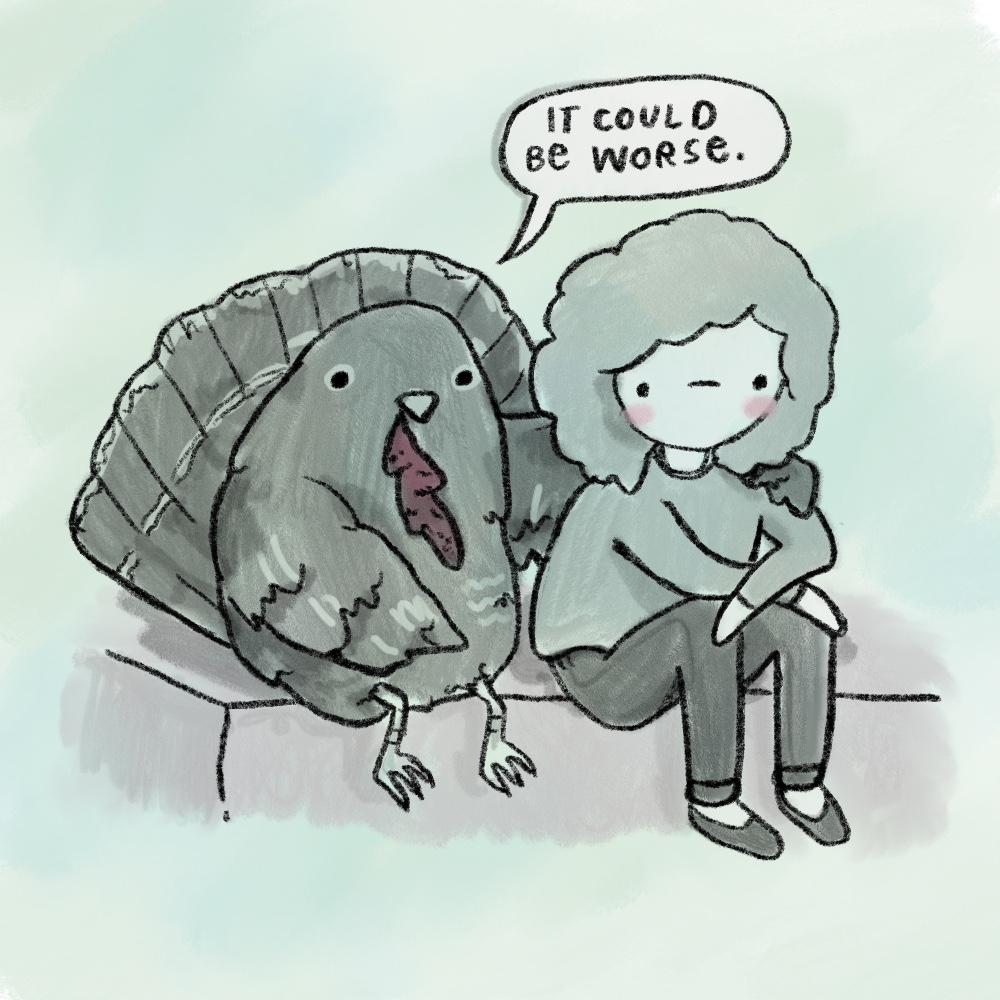 Wherever you are and whatever is going on, I hope you find your own kind and accepting crew to hang with from Thanksgiving forward. I'll be thinking of you.