How "Let Girls Learn" led me to meet some of the most incredible girls in the world
As you might know, today is International Day of the Girl. While we aim to empower, uplift, and inspire girls every single day, today especially we're taking some extra time to talk about ways we can help and do our part. One way in particular? Learn more about girls across the globe and their access (in many cases the lack thereof) to an education and the tools they need to be successful.
A program that aims to aid girls and connect them with the resources they need to get the education they deserve is Let Girls Learn, and initiative led by First Lady Michelle Obama. The program also gives US the tools we need to take action and support these girls.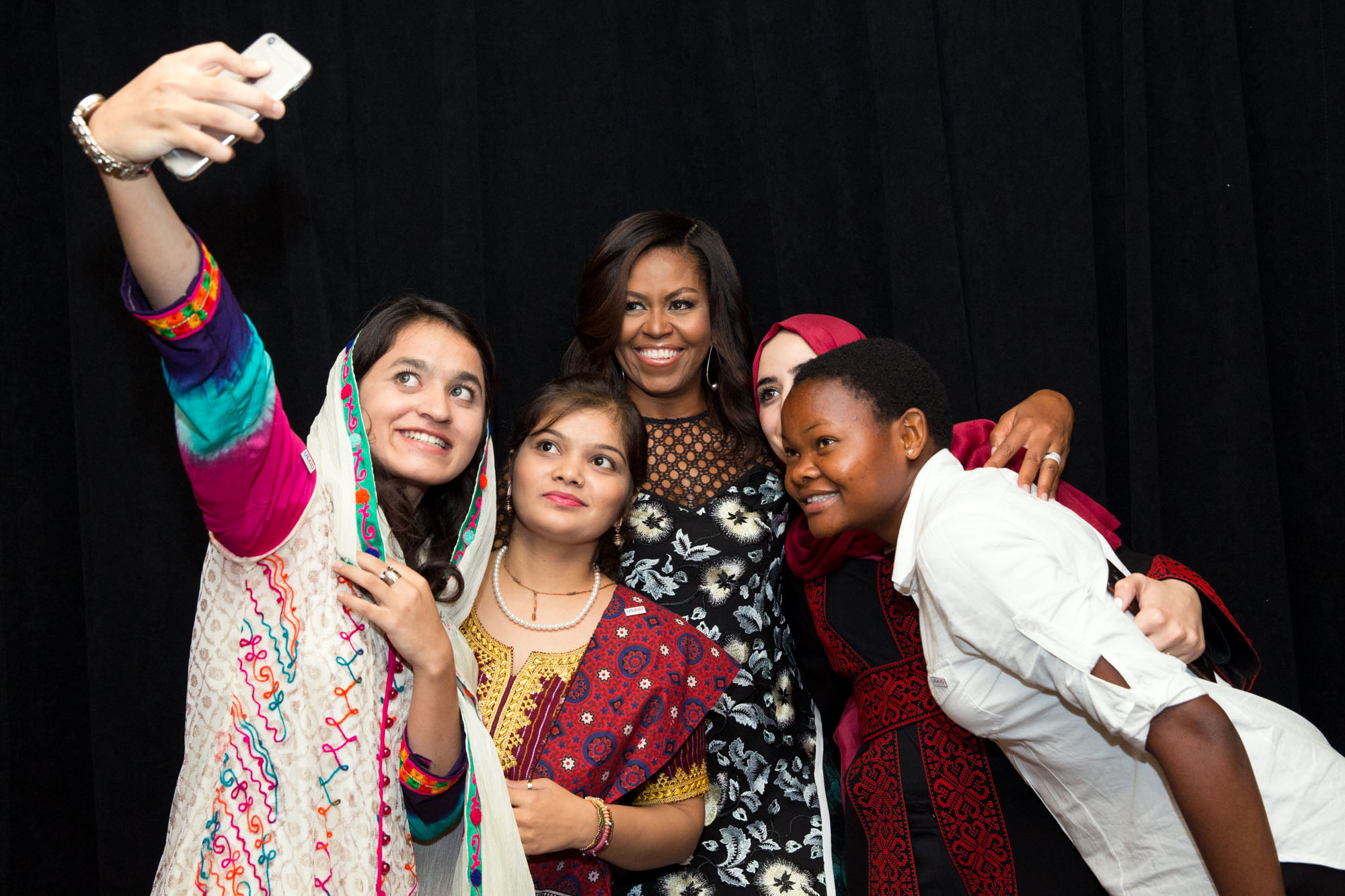 A couple of weeks ago I got the opportunity to travel with Let Girls Learn again (yup, I got the chance before, and it was life-changing). The first time I was able to go to Africa and meet girls learning life skills and getting leadership training thanks to Peace Corps volunteers in Liberia. This time, USAID partnered with Let Girls Learn to bring four fabulous and brilliant young women from Pakistan, Malawi, and Jordan to New York for two days to meet with First Lady Michelle Obama at an event designed to bring attention to the issues young women face in trying to get an education. Their names are Noor, Halima,Summyka, and Deepa, and I was beyond honored to meet them.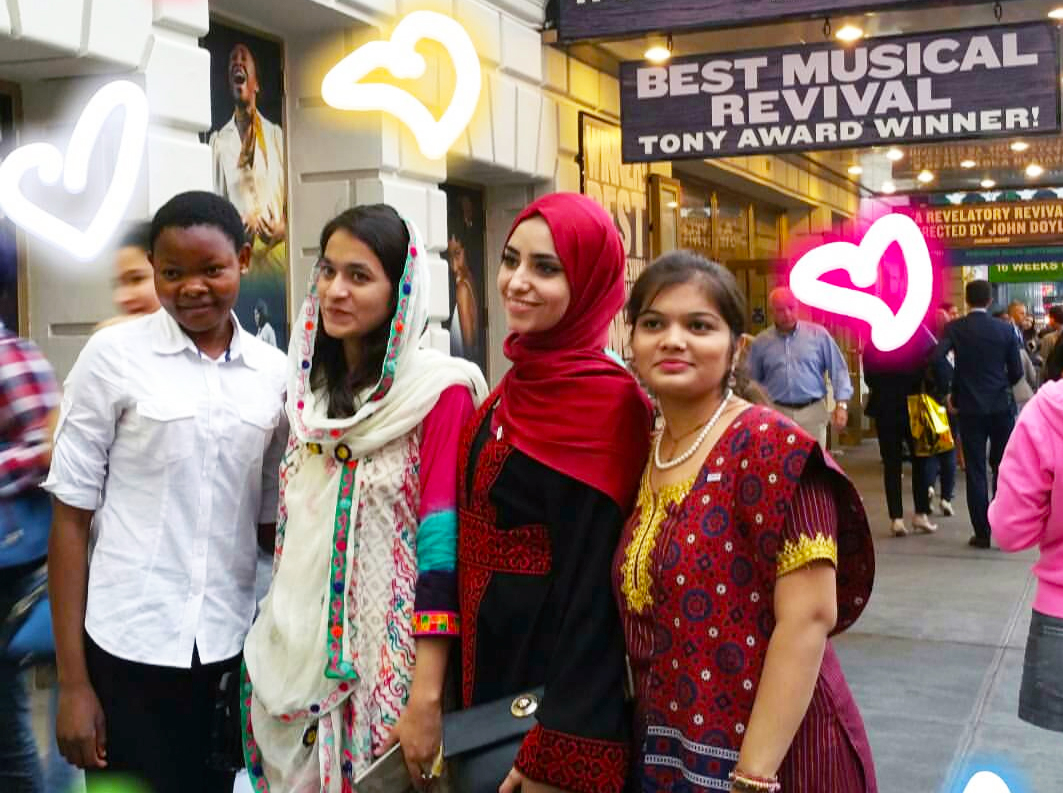 All of the girls were traveling to the U.S. for the very first time to be a part of a Broadway event with stars from the musicals The Color Purple, Wicked, Waitress, Beautiful and speakers First Lady, Michelle Obama, Queen Rania Al-Abdullah of Jordan and First Lady of Malawi, Gertrude Maseko. Stephen Colbert was the host for the evening but I can honestly say that Noor, Halima, Summyka, and Deep were the stars of the show.
Their speeches represented the severity of each regions education crisis but they all delivered them so eloquently and infused their personality into every point that it was impossible to focus on anything but their moving words.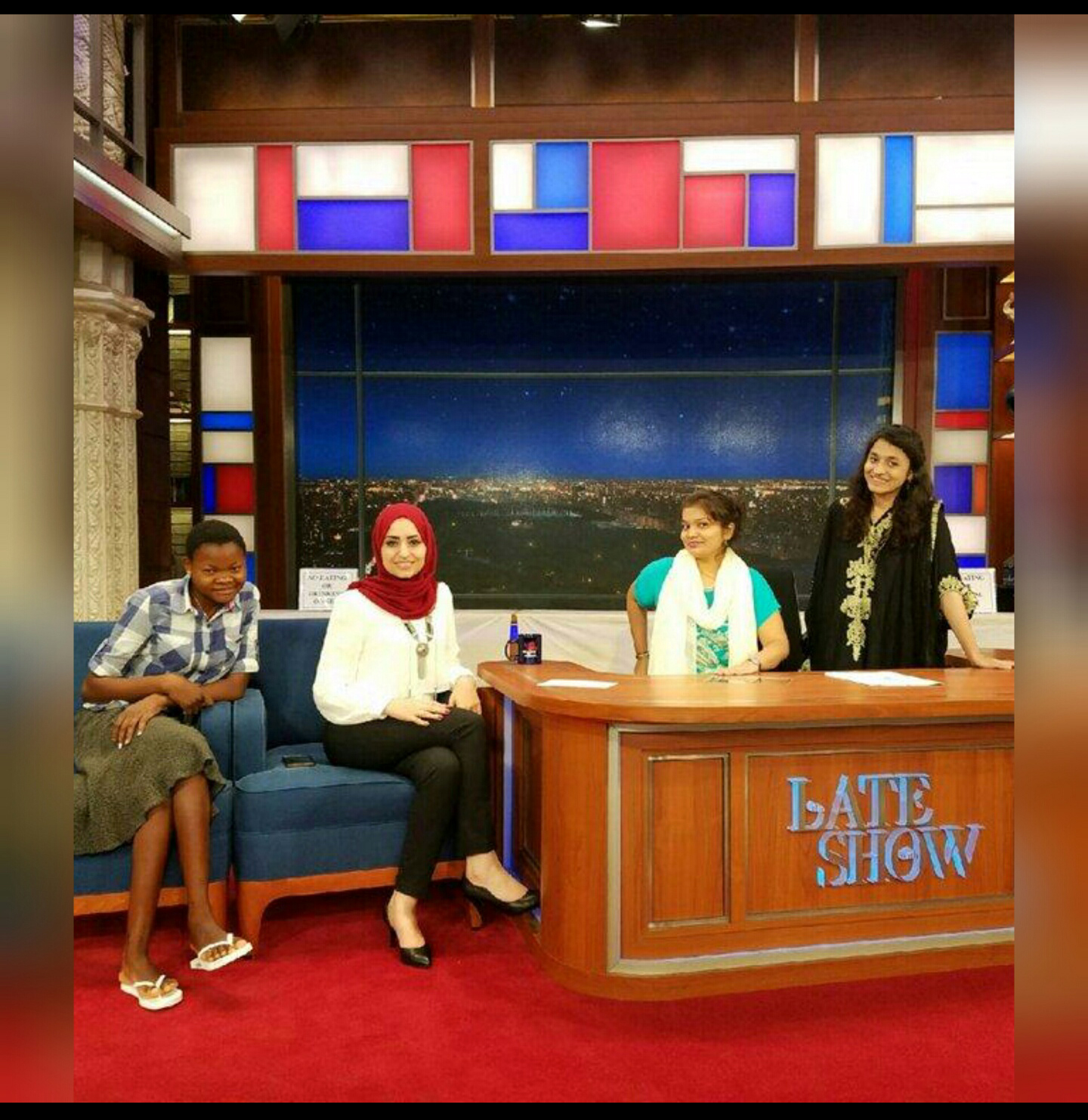 On stage, their humor and intelligence shined through as though this was a thing they did every day (so, honestly, watch out Stephen Colbert — you've got some competition). At one point, the mic for Halima wasn't working and Noor grabbed her own and crossed the stage to help her out. #Pro. Keeping in mind that not only had these girls never been on stage before, but they were also speaking in front of a packed theater with some of the post powerful women in the world. These girls all came with a purpose and a message and when they were given their time to speak they were not going to waste their shot to represent their countries and make a difference.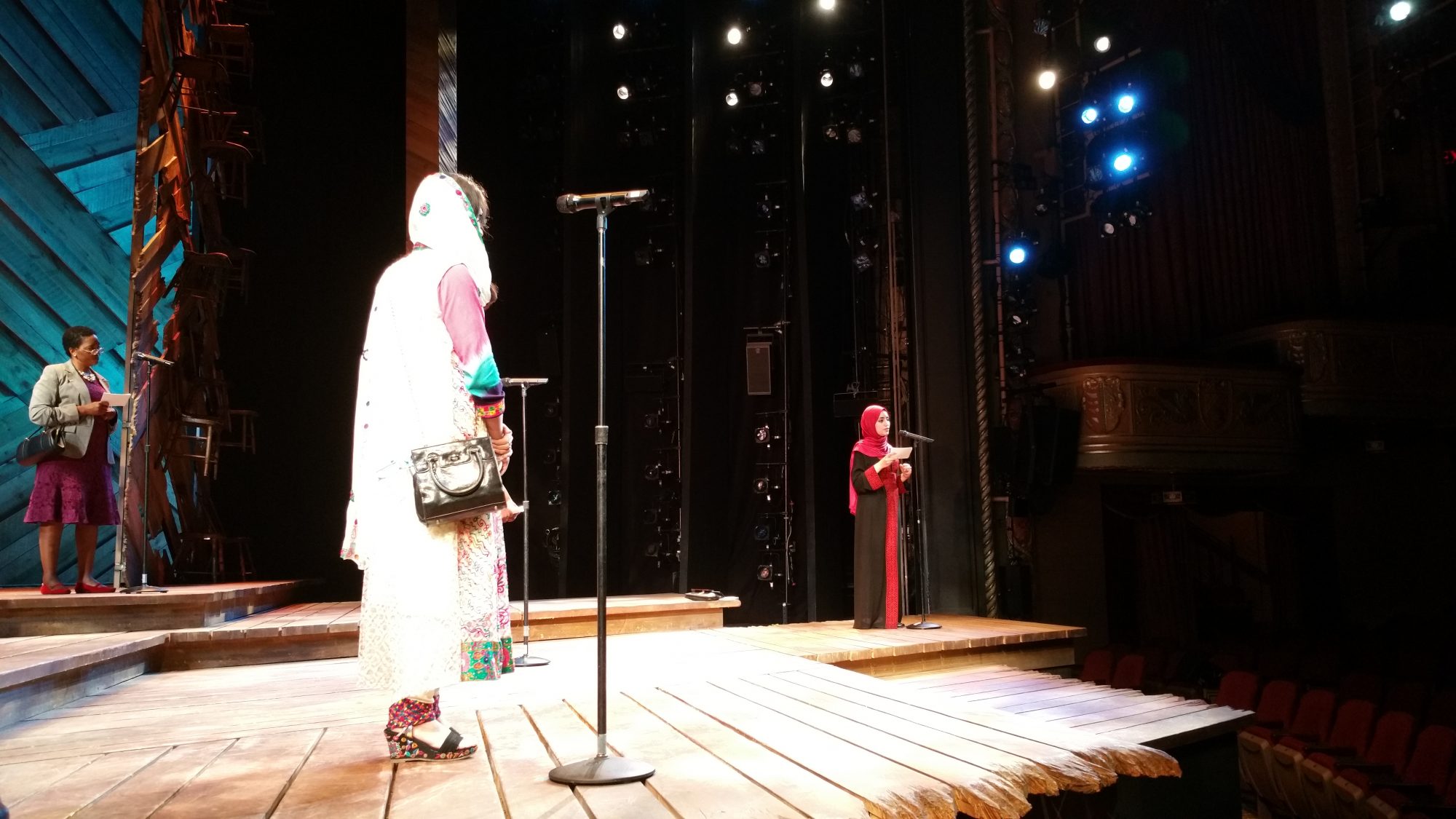 Today especially, I'd like to recognize Noor, Halima, Summyka, Deepa. These girls are the embodiment of what International Day of the Girl is about. Their stories show us how taking small steps forward can change, and in many ways save, the lives of girls all around the world.
While I have you here (hi, hello!), please take the time to read about all the amazing work Let Girls Learn is doing and spread the word. Social media is a powerful tool and the more people that involved, raise their voices, and share these tools the better!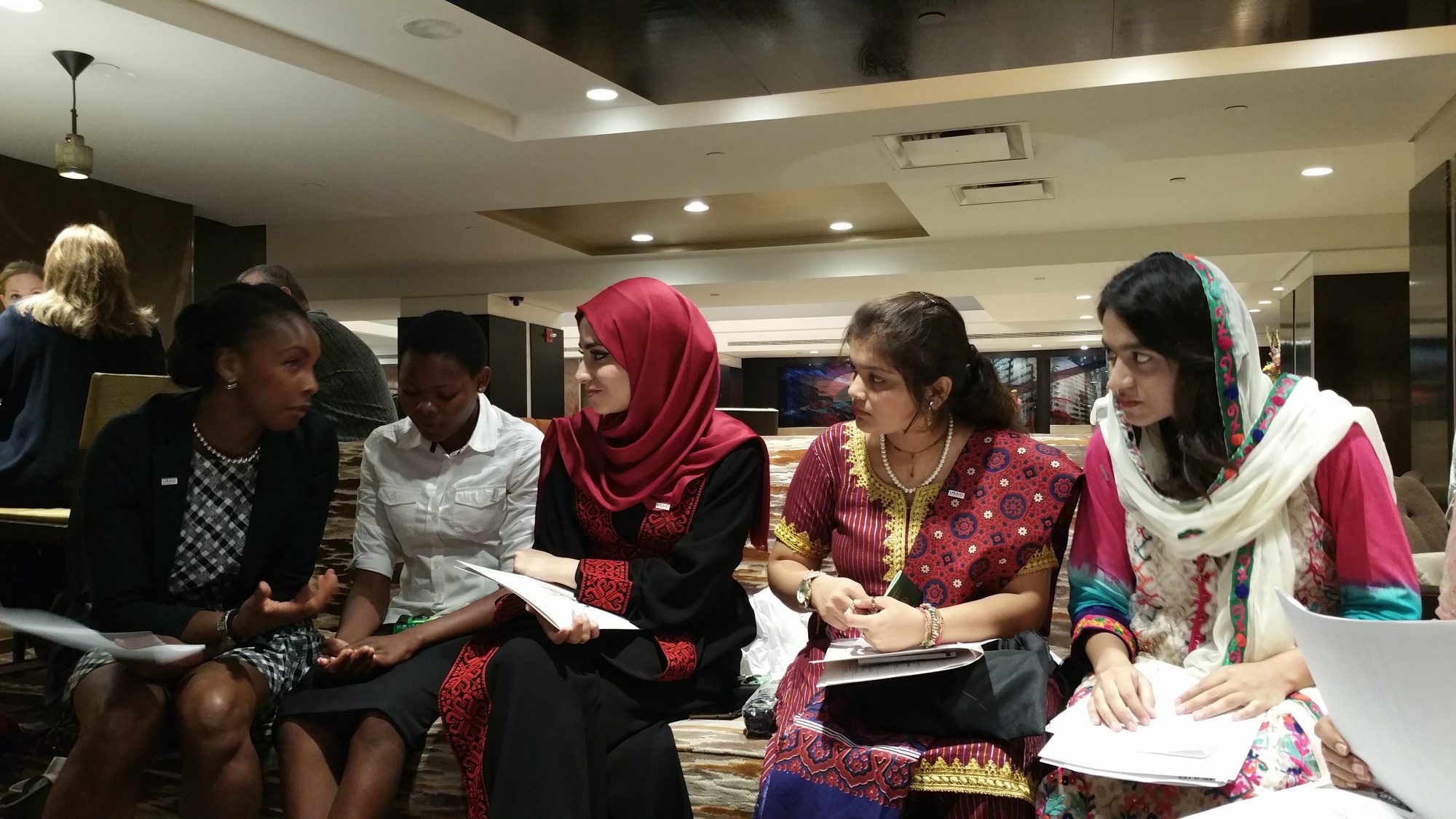 To read more about Summayka Qadir and Deepa Kumari from Pakistan there's a great article HERE and info HERE
To read more about Halima Robert from Malawi and get involved check out the info HERE and resources HERE
And to read a fabulous piece on Noor Abu Ghazaleh of Jordan check THIS out and get started HERE
Read more about the LGL x Broadway event here and read the transcript from the night here