You HAVE to see these amazing tiny houses this wildlife illustrator builds for birds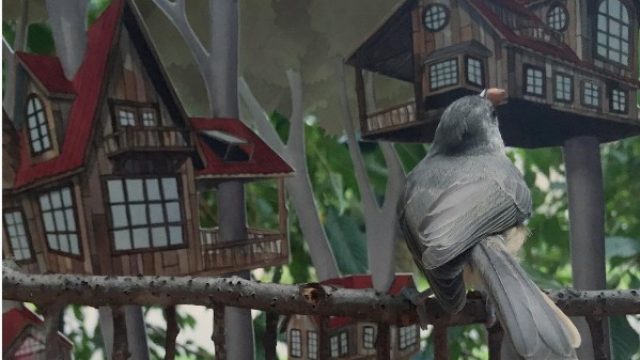 Sometimes, we come across something so downright AWESOME, we wonder why it took us this long to find it!
Enter artist Jada Fitch, a wildlife illustrator who's artwork is absolutely breathtaking. Not only is she an amazing artist, Jada is an avid bird-watcher and photographer; however, she was having trouble getting close enough to the birds who frequent her backyard. So, what's a girl to do? Create amazing little birdhouses that she could tape to her window to get her winged friends close enough for her to photograph, duh!
She didn't settle on the idea of boring, plain birdhouses, though.
Jada told The Dodo, "I thought, 'wouldn't it be neat if I could put my own background in?'"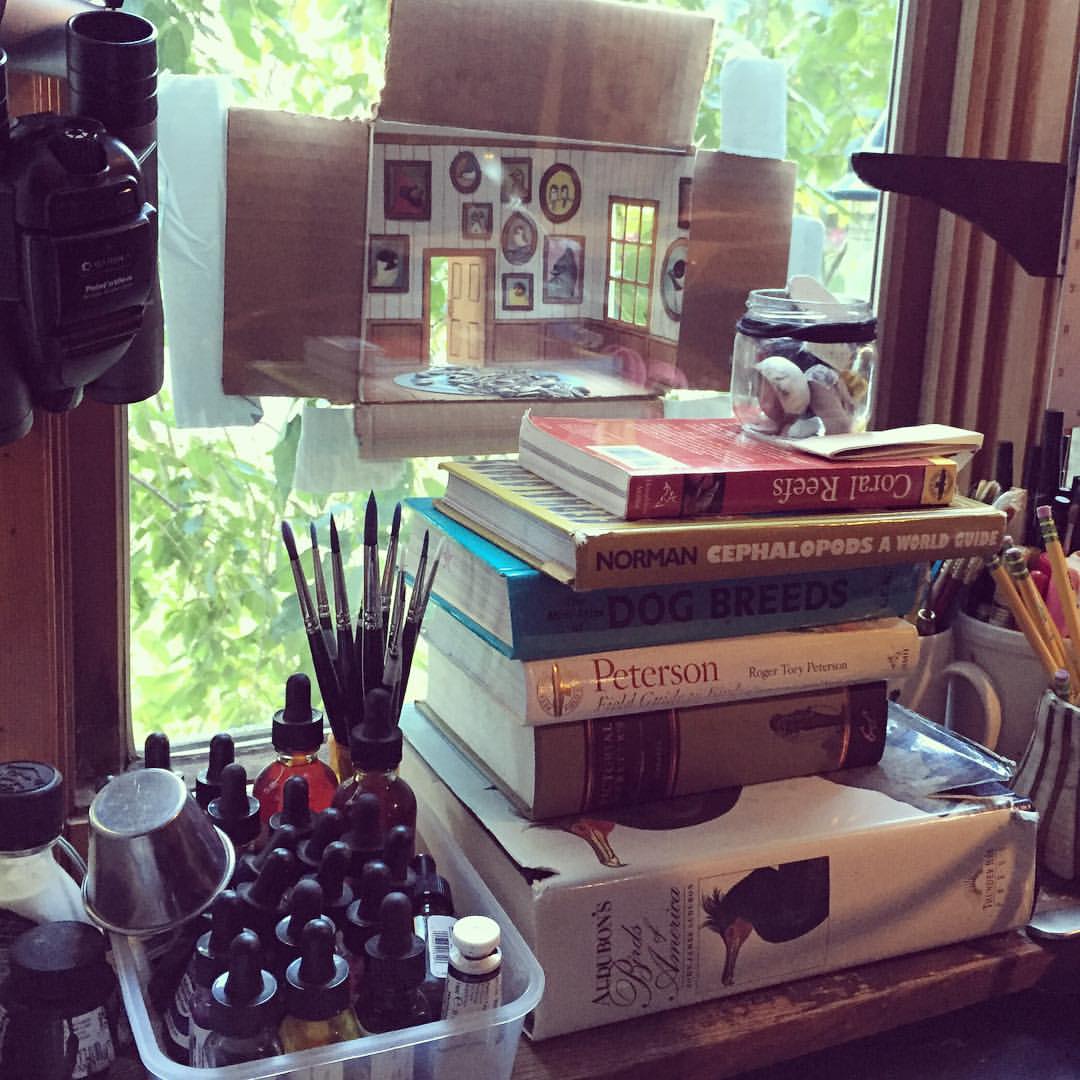 "It took some time for the birds to investigate," Fitch said. "I had my camera phone set up on a stack of books, and used the headphone shutter release to snap some shots every time one would poke their heads in."
Ahh, so cool!
Like, look at the little bird portraits on the walls! And that chair!
The little guy is home!
It's a cute little bird village! We love it!
You can check out more of Jada's artwork on her website here.