HG editors share all the unexpected things that made our lives better in 2018
Each product we feature has been independently selected and reviewed by our editorial team. If you make a purchase using the links included, we may earn commission.
Every year, HG's editors try new products, experiences, destinations, and better living hacks to help bring you the best of the best. We smother our faces with makeup, serums, moisturizers, and more for our Beauty Crush Awards, we tell you about all the things we're coveting in Want/Need, and we travel the world to bring you smart, inclusive travel advice in Feminist Passport. Sometimes, though, we try things that change our lives but don't get a chance to tell you about them. So we're presenting those things here: the weird, wonderful, and unexpected things that made our  lives better in 2018. We hope they change your life, too.
Marie Lodi, senior beauty editor
"The legalization of cannabis in California has definitely improved my life. This sounds like a total LOL, but I'm very serious! I have had an on-again, off-again relationship with weed due to some extremely scary, way-too-stoned moments in my younger days. But all of the research that has happened in the past few years paired with legalization has made me a believer in marijuana as a legitimate wellness aid. Using it in controlled doses has helped me with anxiety, stress, sleep, and focus. It's one of the most fascinating things I've studied this year. I would have never thought I'd become a huge proponent of cannabis.
In terms of specific products, Dosist has been life-changing for me, as it is a controlled-dose pen that is focused on different effects. I'll use the Calm one (that is mostly CBD) if I want to chill, or Arouse, which sounds very sexy but actually helps perk you you up a bit for social activities, or Sleep, which is of course good for a snooze. Custom cannabis is the way to go."
Elizabeth Entenman, books editor
"Mari Andrew's Instagram account and her book, Am I There Yet?, which came out in March, have made my life better. Her words and doodles are unbelievably relatable. Mari has a way of putting to words the small thoughts and feelings we didn't even realize we had. I look forward to her morning Instagram post every day."
Rachel Sanoff, features editor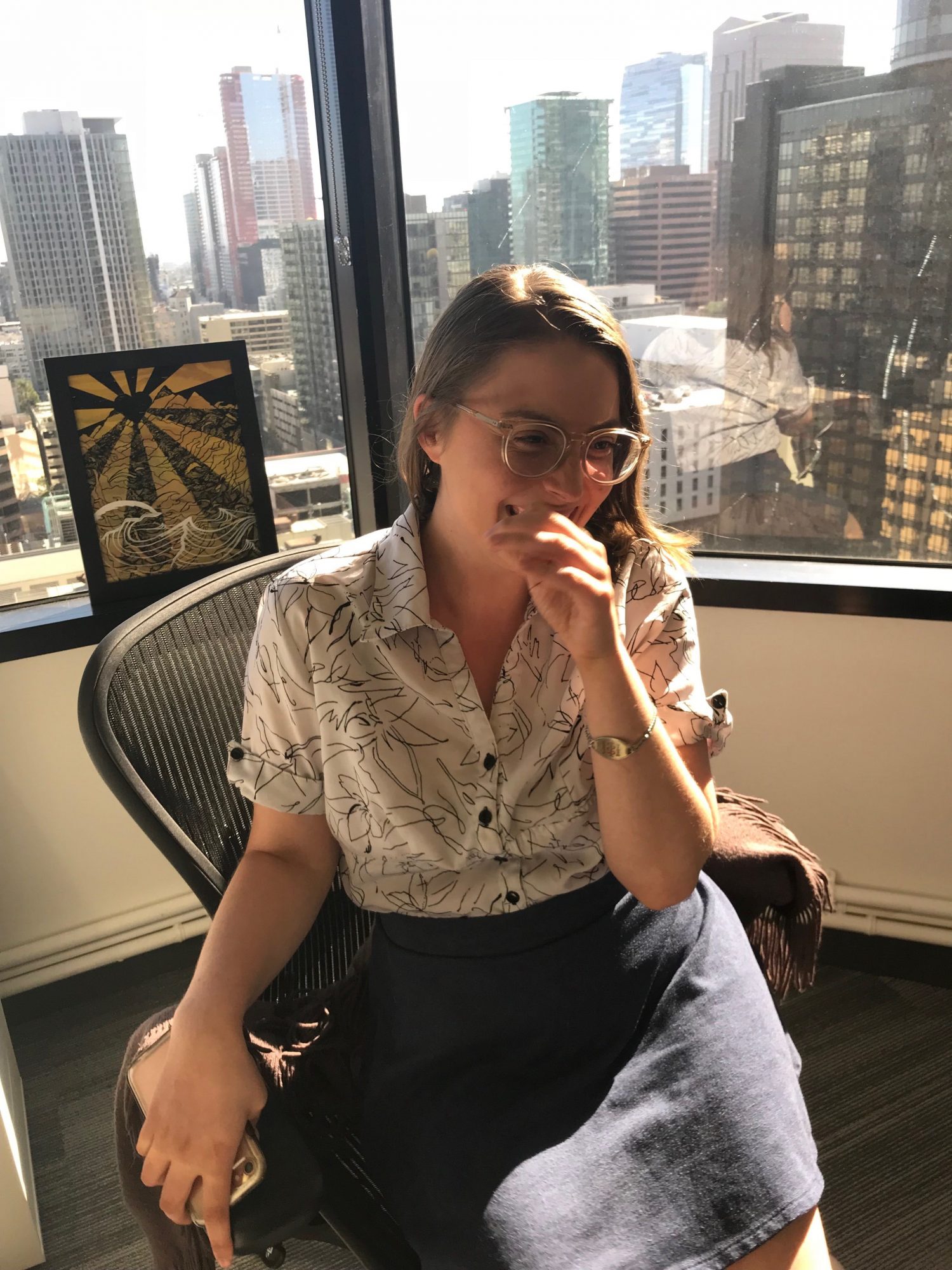 "In 2018, I decided to overcome the lifelong kitchen anxiety I've experienced whenever I do more than boil spaghetti, scramble eggs, or microwave a frozen dinner from Trader Joe's. At the start of the year, I compiled tons of recipes that interested me, but I still felt too intimidated to bake veggie pot pies or make soup from scratch. During a mundane Target run, I cut through the grocery section when a package of Veggie Noodle Co. Zucchini Noodles caught my eye. As a pasta enthusiast, I'm always looking for ways that I can more healthily consume massive amounts of noodles or noodle-adjacent products, and zucchini noodles had been on my recipe list. But the recipe asked me to spiralize the zucchini myself—aka I was intimidated. These noodles were PRE-spiralized, though, and the package offered a Mediterranean-inspired recipe of its own. For some reason, it felt accessible and I picked up the rest of the recipe ingredients before I left.
Once I got home, I chopped up the tomatoes, onions, mushrooms, and bell peppers, and threw the veggies and noodles into a pan. I sautéd them in olive oil and various spices—so, so, so basic—but I felt ALIVE. This moment was a genuine big deal for a beginner chef with low self-esteem like me. I felt relaxed after a long day of work and excited about the dinner before me—not stressed and constantly double-checking the recipe. Also, it came out super tasty. Over the next few weeks, I experimented with my own zucchini noodle recipes, moved onto stir frys, and eventually began cooking more complex meals (for me) at home almost every night. I even made roasted sweet potatoes with homemade chile yogurt for Thanksgiving! All because a package of zucchini noodles from Target helped me rip off the band-aid."
Alyssa Morin, beauty editor
https://www.instagram.com/p/BpYO7iOBH7B
"It's sad to say that I had buy a $300 watch in order to be motivated to exercise, but my Apple Watch has helped me live a more active lifestyle. I find myself waking up early in the morning to go for a run, something I would never have done (because I hate running with a passion and I hate waking up early). I've found that finishing one of my goals (there are three total with the watch: move, exercise, and stand goals) before 8 a.m. feels good and it encourages me to complete the rest of my goals for the day. It's cheesy to say, but my Apple Watch has made me enjoy exercising."
Stephanie Hallett, senior lifestyle editor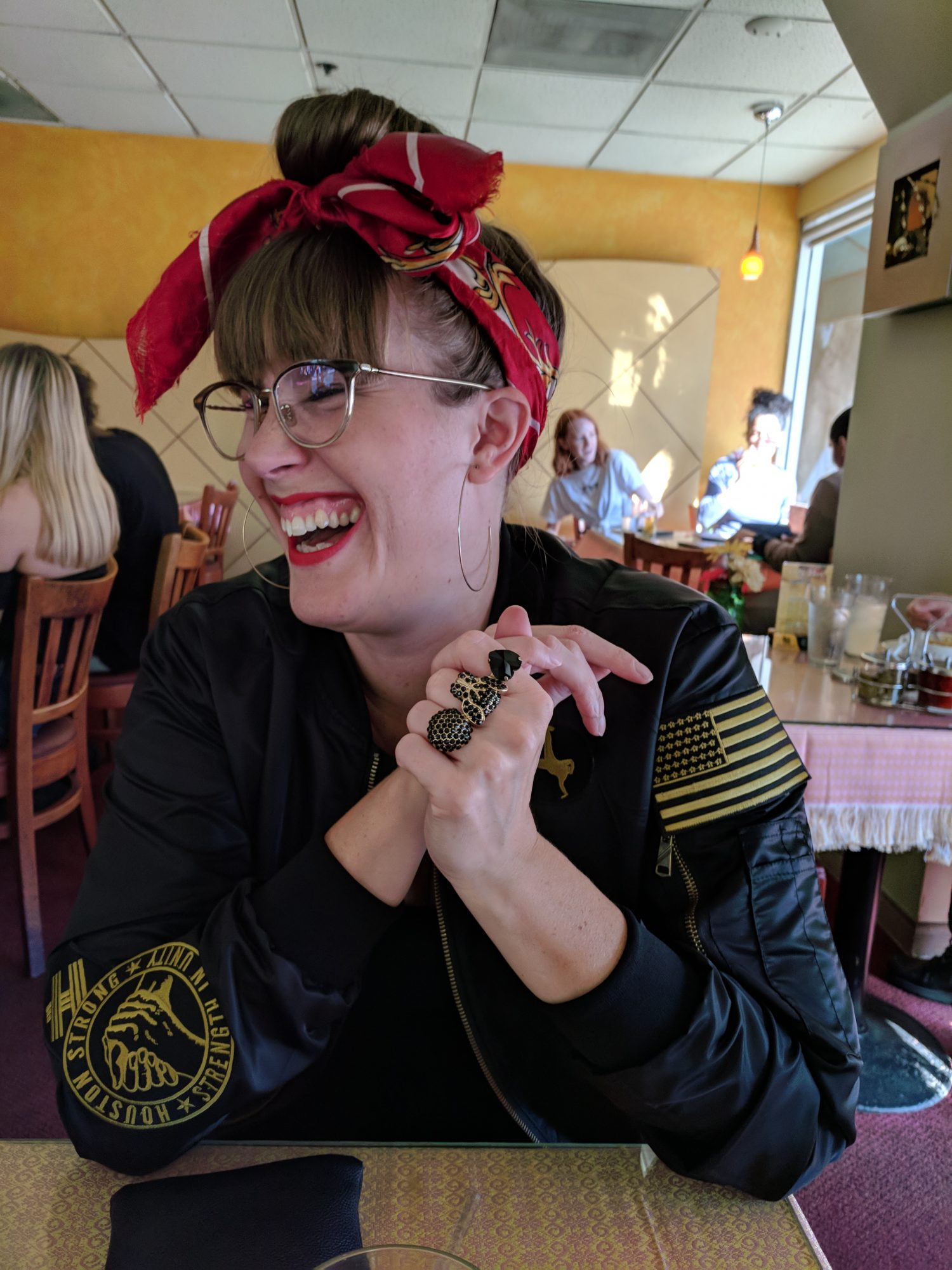 "There were two podcasts this year that opened my eyes to how I could be a better friend: 'IVFML,' a podcast about infertility, and 'Terrible, Thanks for Asking,' which tells the stories of the saddest times in people's lives. Both helped me realize that I'd been holding on to some hurtful narratives without realizing it. From 'IVFML,' I learned that asking infertile couples if they'd considered adoption is asinine and unwelcome, and from 'Terrible,' I learned that saying suicide is 'selfish' is deeply wounding to surviving friends and family members (not to mention far from true). It's not that I was going around habitually saying these things to my friends, but I had absorbed these narratives from our culture and never questioned them. Hearing from people who had gone through these things how they actually wanted to be treated really transformed me. #powerofstorytelling."
Danielle Fox, social media manager
"The most life-changing event of my 2018 was celebrating one year of being on the antidepressant Celexa, which I swear is way less morbid than it sounds. When I started taking meds I had internalized a lot of stigma and fear about them, and I asked my therapist if I might be on antidepressants forever. I just wanted to be 'normal' and healthy, and, at the time, I didn't think I could be those things while on pills. She told me to give it a year, then check in with myself. Hitting that one-year mark and realizing I felt pretty good changed how I view my own strength and journey through life. It also felt like a giant middle finger to this trash article and the way society talks about mental health."
Toria Sheffield, news editor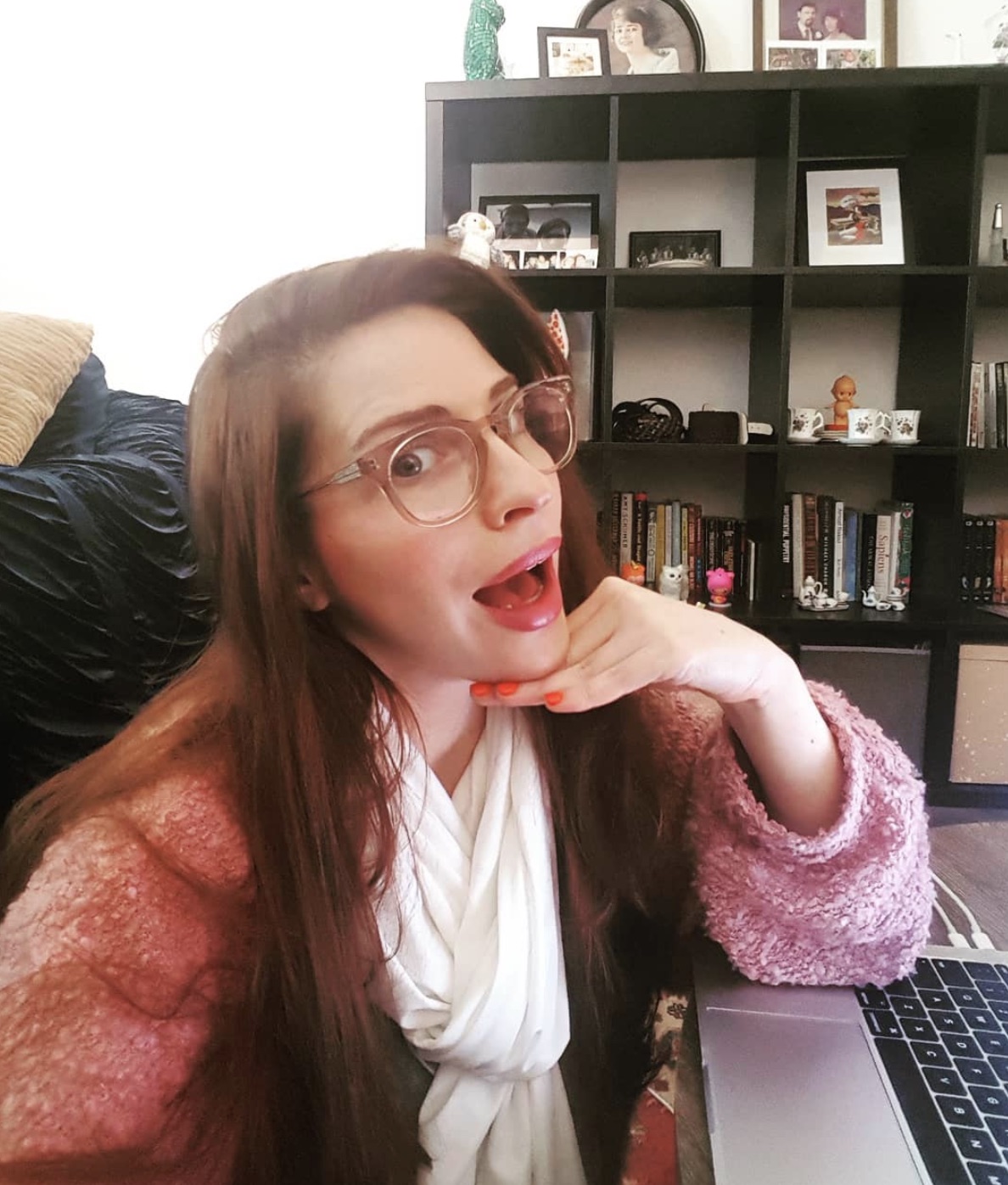 "I've loved 'Guys We F*cked: The Anti-Slut-Shaming Podcast' this year. Co-hosts Krystyna Hutchinson and Corinne Fisher interview people they've hooked up with in the past/a variety of other sex-positive guests, delving into all things sex and relationship-related. I was pretty late to this party, since I only started listening this year and the podcast has been around since 2014. However, it quickly become a weekly staple in my life and I recommend it to everyone. It's helped me acknowledge a lot of the weird hang-ups I didn't even realize I had about sex and feel freer with both myself and my choices. It's also funny as hell. EVERY WOMAN SHOULD LISTEN!"