The new Gerber baby is so precious she barely looks real
Baby Isla is 7 months old. She's from Michigan. And she was just selected as the new face of Gerber in the 6th annual Gerber Baby Photo Search. Baby Isla is so cute that we're really not even sure how it's possible. I mean, just look at that little face:
Her little grin? The hand under her chin? Her fluffy hair? Those cheeks? Her subtle dimple? We honestly don't think we've ever seen a baby so darling. Isla's mom Rachael told People, "She's the happiest little baby, she's always smiling. The smile from the photo is literally on her face all the time!" Rachael, how do you get anything done?
For being so gosh darn cute, Isla has won a whole slew of cash prizes that will go toward her future. Go Isla!
If you need a refresher on what the original adorable Gerber baby looks like, here ya go.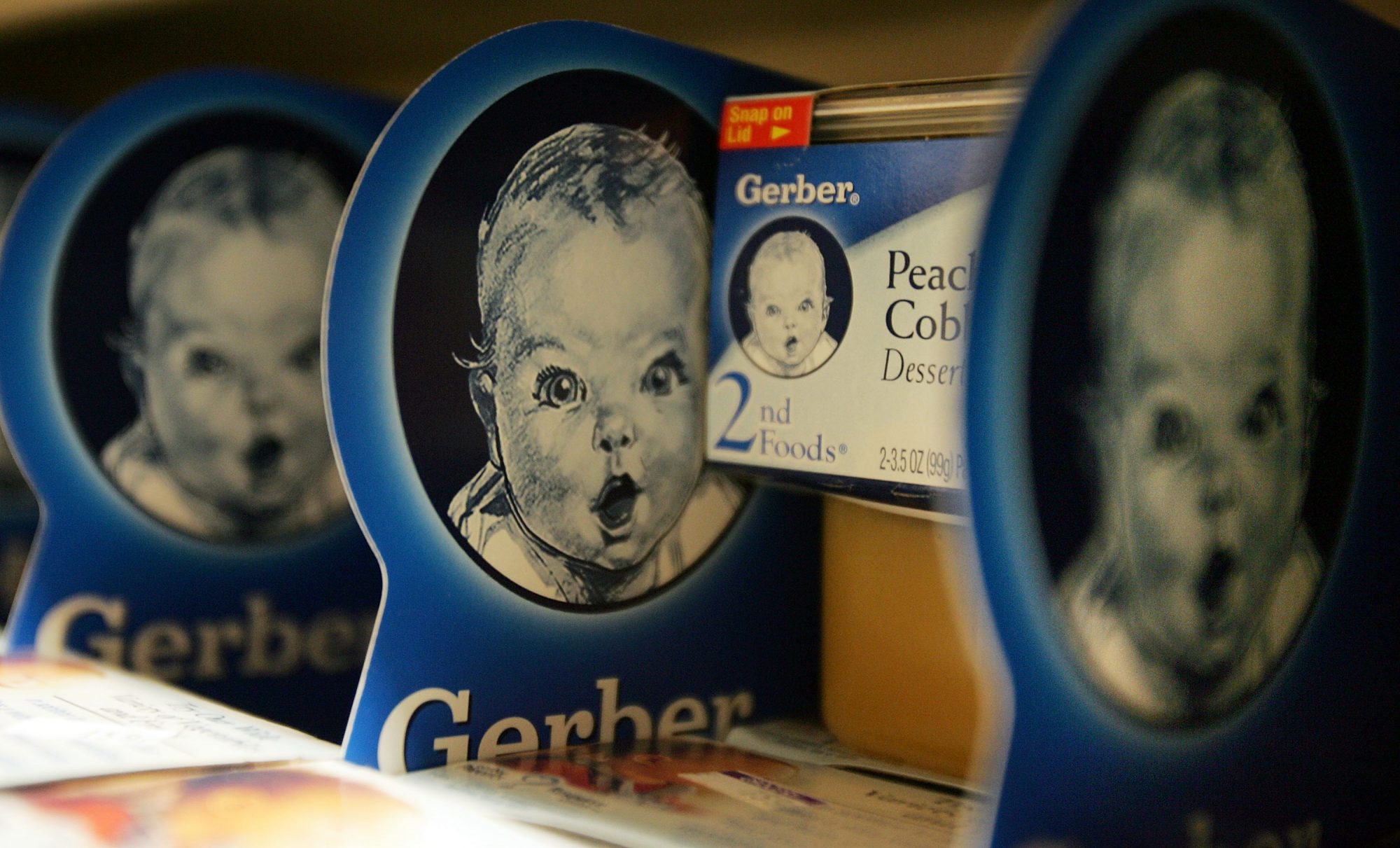 For a little backstory, back in 1928 Gerber held a contest for an adorable baby to be the face of the brand. For years the identity of this precious baby (whose likeness was submitted by her mom via charcoal drawing) was a mystery. We now know that the name of that baby to be Ann Turner Cook. Ann told the Today Show a few years back just how proud she is to be the face of Gerber: "It's been wonderful to me to be the symbol for babies."
Here's grown-up Ann: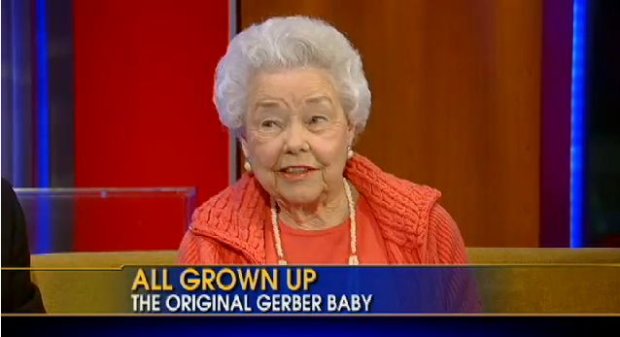 Baby Isla will be featured in ads but she won't be replacing Ann on any of the products. Heart burst. For all of this, really.
(Images via Instagram, YouTube, Gerber)