These sheep and goats crashed a charity run in Germany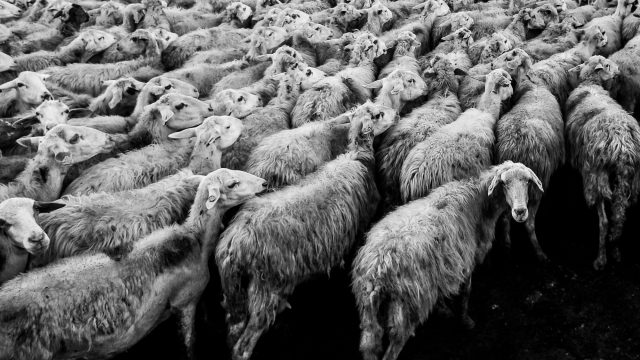 Humans love to run for a good cause, and so do animals. We can't think of a better example of animals that are down to get in some cardio any time, any place than this flock of sheep and goats that crashed a charity race in Germany. Video footage of the hilarious animal takeover shows participants in the Wings For Life run in Munich being joined by 600 sheep and goats that seemingly appeared out of nowhere.
They resembled a group of rambunctious rebels bustin' loose but were actually quite orderly and apparently aware of the rules of running buddy etiquette. Instead of causing a stampede, the sheep and goats automatically fell in line on one side of the road, while the runners stayed grouped together in the opposite lane. Even the race broadcaster was impressed at the discipline of the sheep and goat-filled crew.
A few of the animals seemed shy about crashing the race. But after lingering on the sidelines and bleating at the competition, the coy creatures eventually took their place among their fellow animal (and human) racers.
The Wings For Life World run takes place in various cities around the globe and raises money for spinal cord research. Although its unexpected sheep and goat participants weren't sponsored for the race, their presence has definitely helped bring awareness to the event, which took place in 111 locations and included 155,288 participants (not counting the animals).
We hate to take the glory and the shine away from the competitors, but the sheep and goats definitely stole the show.