How a road trip turned my little sister into my best friend
April 10th is National Siblings Day. Here, HG contributor Giselle reflects on a road trip she embarked on with her little sister when they moved to a state where they knew nobody else.
When my family first moved to California from Seattle, my sister and I were attending online schools. Since we had such a flexible schedule and hardly any strict obligations, we decided to explore the California coast together. Driving from seaside towns to the high desert turned my little sister into my closest friend.
Immediately, one of my favorite things about living in California was the geographical and cultural diversity. Your surroundings can go from a quaint mountain town to a groovy desert getaway in less than a day. I knew that I wanted to explore all that California had to offer, and my little sister agreed that we should take advantage of the fact that we knew nobody else and had absolutely nothing to do. That's when we decided to hit the road.
Everywhere we went, I felt us grow closer as we explored our strange new home. We started in the Haight/Ashbury district of San Francisco, where we stumbled into a "peace conversation" at the historic Red Victorian bed and breakfast. Some of the guests had been visiting since the '60s. We heard stories about the Summer of Love in 1967, and we discussed how to spread peace in our current world. These conversations gave my sister and I a lot to reflect on throughout the rest of our journey. We used our time in the car to talk about how we could contribute to our community.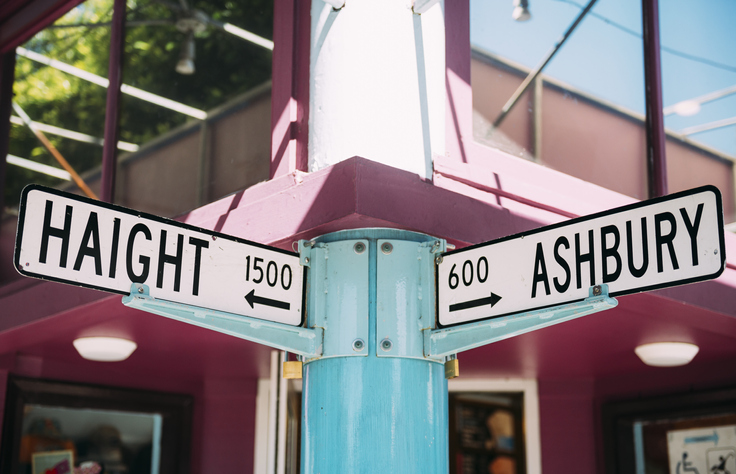 We drove from San Francisco up to Stinson Beach, in the Marin County area of the Bay. This place was one of many little beach towns that almost made us give up everything to live in a cottage in a small village by the sea. My sister and I spoke about sharing a home here together and living a slower life, but we always found ourselves driving back to a nearby metropolis.
But the time we spent fantasizing about our future made us realize how important it to remain prominent in each other's lives, no matter where our futures took us.
Our next stop was Santa Cruz, which is still my favorite city to this day. I took my sister to an anarchist café where we fell in love with the ambitious political endeavors of progressive California. We visited the redwood forests and told our secrets to trees that were much older than us. We witnessed the monarch butterfly migration, and laughed with pure wonder at the natural world. I'll never forget it.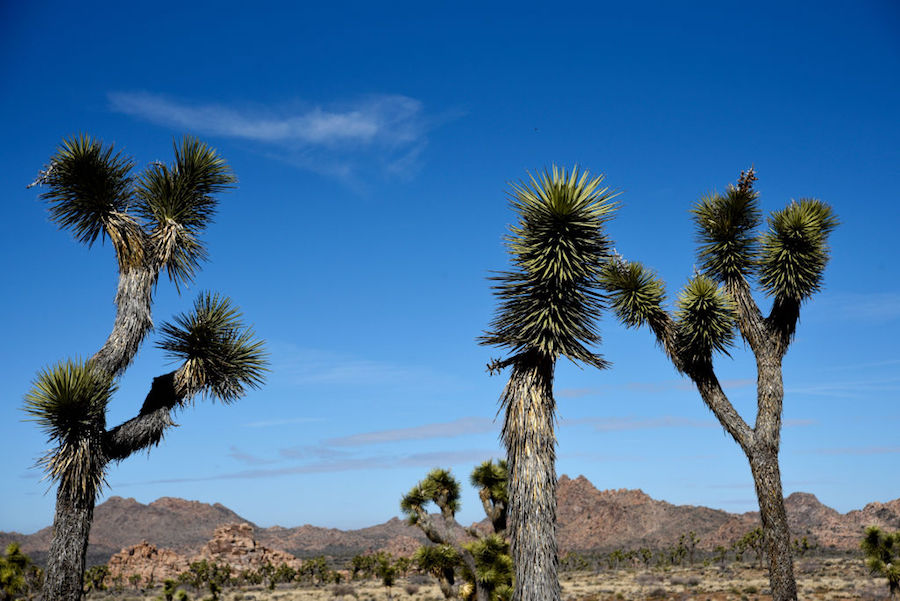 My sister and I grew together, individually and as friends, forming new ideas and defining our values after each unique experience. We danced with vagabonds at the Joshua Tree Music Festival and learned about the magic of the high desert. We swam with the Avalon locals of Catalina Island, and learned about their relationship with the sea. The people we met made our adventures pricelessly enriching.
From north to south, my sister and I covered every inch of our new home. It made the abrupt transition in our lives much easier, and it brought us closer together. Even though we've probably spent more time exploring this gorgeous state than other residents, we still continue to find new hidden gems.
Sometimes I regret not putting the same time and effort into exploring my childhood home of Washington State. I had so deeply bonded with my sister over our Golden State road trips—how close could we have been if we'd driven around the Pacific Northwest together?
In California, we were the only friends each other had. Sometimes it takes pure isolation to realize the importance of your relationships with those you take for granted.
After we started our own lives again and found new groups of friends, my little sister and I remained closer than ever. If you were to ask me to list my best friends, she would be at the top of the list. A five-year age difference seems significant when you're growing up, but as you reach adulthood and start cultivating a friendship, the gap shrinks. I thank the universe for giving us that invaluable quality time to spend with one another on the open road; I got to know someone I grew up with in a whole new way.
I'm not going to lie, as a teenager, it was difficult being pulled out of the familiarity and comfort that Seattle provided. But the turmoil was worth it; the adventures that followed turned my sister into my best friend.