My mom moved in with me when I was 26, and it completely transformed our relationship — for the better
It was 4 a.m. in the hallway of a Los Angeles hospital's emergency room, and my fun night of roller skating had not panned out as I'd hoped. I didn't know the full details of my injury — a broken leg — but I knew it was bad; the doctors were mentioning surgery. My friend had been standing next to my bedside since about 10 p.m., doing her best to keep me positive while I cried morphine tears — but I knew what I really needed was my mother.
It was 7 a.m. in Baltimore, Maryland, so my mother's voice sounded groggy and nervous when she answered my phone call. I'm not usually the type to be calling my mother at 4 a.m., so she knew something was up. I sobbed into the phone, "Mom, I broke my leg last night. I don't know what to do."
She asked, "Do you want me to come?" In pain, I snapped, "Of course, why else would I be calling you?" My mother is a former ICU nurse, and as serious as this injury seemed to be, I knew I was going to need someone around who knew a thing or two about traumatic injuries — I'd maybe even need a caretaker.
My mother arrived in L.A., and she was with me at my next doctor's appointment when the doctor decided I needed surgery to put a titanium rod in my leg. With such a trauma, my mother knew the score and was immediately in it for the long haul.
And so begins the tale of how my mother and her little Yorkie mix, Phoebe, moved into my tiny shared apartment for nearly three months.
Turns out, when you fracture your tibia and fibula, you might not be able to walk for an amount of time that I can't actually specify…because I am still not walking.
When I drove all the way out to Los Angeles with my perfect pup, Genevieve, I thought I'd reached a point of supreme independence from my parents. Sure, I was still broke and naive, but I thought I knew how to take care of myself. At the very least, I thought I could pay my bills. Now that I considered myself to be successfully on my own, it felt a thousand times more painful that I desperately needed help. At first, I pushed back at the idea of my mother taking care of me; it was a constant struggle to not feel undermined or babied. But when it was wildly painful for me to even clean myself up after using the bathroom, I knew I had to take the assist.
Accepting my dependency on a woman who I hadn't shared a home with in nearly 15 years was not easy.
Close quarters combined with the strain of the current situation made our subtle mother-daughter tensions return to our relationship. I felt myself transition into a terrible monster reminiscent of my angsty youth that I call "Baby Jordy." Baby Jordy is the one who still gets carsick, who will lie to you to not hurt your feelings, who can't make a fucking decision already. It began to feel like my mother was also regressing into her past life, as if she'd once again become a mother to a younger me.
We were back to the old standby nature of our relationship: Cyclical arguments in which she gave me unneeded advice, accidentally insulted me, and immediately jumped to the worst possible outcome — so I pouted, whined, and screamed in retaliation.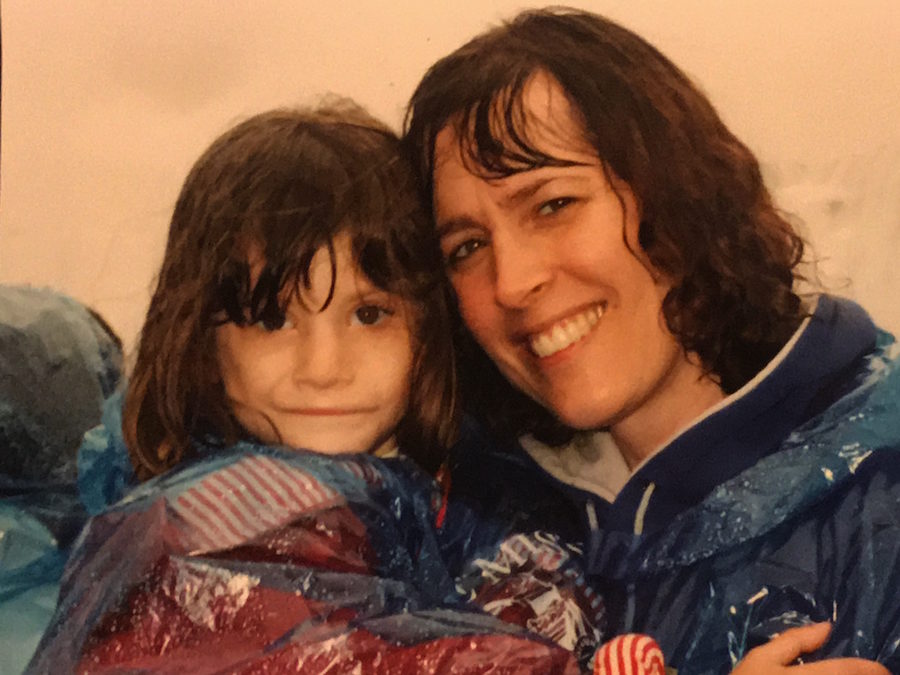 My grandmother likes to say that the difference between my sister and me is that I smile and nod when our mother bosses us around, and then I go do the exact opposite of what she said — but my sister fights back. So what happens when a conflict-avoidant younger daughter is suddenly under her mother's constant supervision again?
Well, the relationship turns into a beautiful and terrible collage of guilt, rage, lack of control, and near-grief.
Yet I knew I needed her. I needed her to drive me around like a bonafide Miss Daisy, to walk Genevieve, to tell me the next step of my recovery, to help me schedule my painkillers, to advocate for me when my doctor wasn't, to do things that I couldn't even think of.
For months, I was terrified when she left the apartment. What if I tripped on my way to the bathroom and broke myself worse than I already had? I craved her comfort, and hated myself for my weakness. I cried when I stood one-legged by the kitchen sink while she washed my hair with water and real shampoo for the first time in a month. My tears fell partially because I was heartbroken that I couldn't take on this simple task alone, and partially because I was so grateful that she was there to do it for me. We both leaned into her maternal warmth.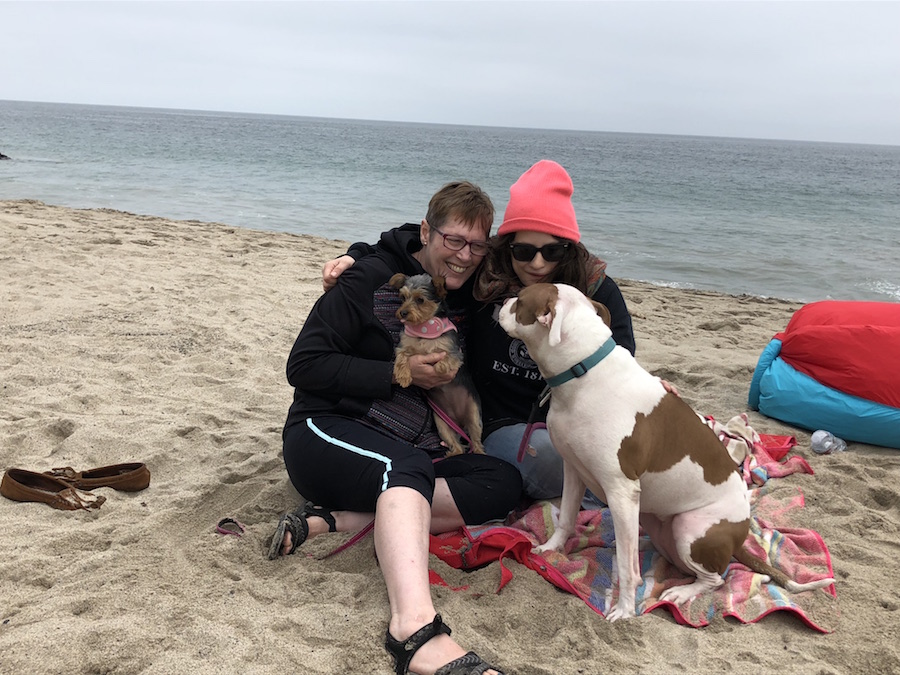 I have the clumsy habit of damaging things around me when I move into a new apartment, a nasty tendency to bump into the shelf that holds our glassware and crack my roommate's vintage so-and-so, or trip over a new throw rug, or drop the tea jar and shatter it into a million pieces. Like me moving into a new house, Mama and I bumped and bashed into each other, not sure how to tiptoe around this new space in our relationship.
We were a little bruised, a little shattered. But soon we were, dare I say, stronger?
I honestly can't pinpoint how we grew to be more understanding of each other. It will probably take me a few years to work it all out. But I was able to accept that my mother, like me, is a flawed being — and I think that's a key part of our healing. In fact, despite my previous conviction that I take after neither parent and am my own celestial being, I've learned that I too am just as pushy, intelligent, loud, clumsy, rude, and passionate as my mother.
No relationship is perfect, but for now, I'll try to understand and accept. Because by accepting my mother, and her assistance, I am also accepting myself.