Meet the Pizza Queen who won free Domino's for a year
Watch out Queen Elizabeth, Queen Beyoncé, and the band Queen. There's a new Queen in town. And this one is fueled by cheesy deliciousness.
All hail Emily O'Keefe, the self-proclaimed Pizza Queen who won free Domino's pizza for a full year.
Emily, or Her Carbo-Highness as she may want to consider being called, is a 20-year-old Starbucks employee and pizza aficionado living in St. John's, Newfoundland. When she heard that a new Domino's Pizza was opening in her town and was offering a full year's worth of pizza coupons to one lucky Canadian, she pulled a Neo and Matrix-style took the red pill to accept her higher calling.
Sharing the Facebook post numerous times with all her friends and family, she anxiously awaited the day of the big announcement. When they called her name, she was elated and could hardly believe it.
We can. Because we believe in Harry Potter. So we know that magic is real.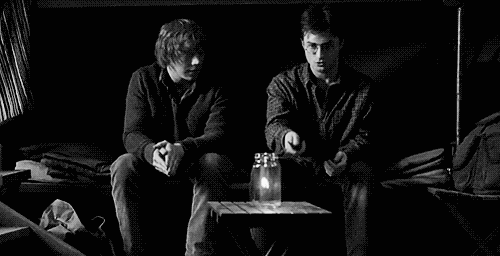 Though she has yet to make a formal announcement about what she plans to do during her reign, we have faith that she will be a kind and generous ruler. She has already shared her free pizza with her Starbucks co-workers and continues to be gracious towards her loyal subjects at Domino's. 
We love a girl who knows what she wants and goes out there and gets it. So kudos to you, Emily O'Keefe! Keep turning your dreams into reality!
(Images via Emily O'Keefe/Instagram, Warner Bros. Pictures/Tumblr)