The core "Halloweentown" cast reunited where they filmed the movie, and you can visit too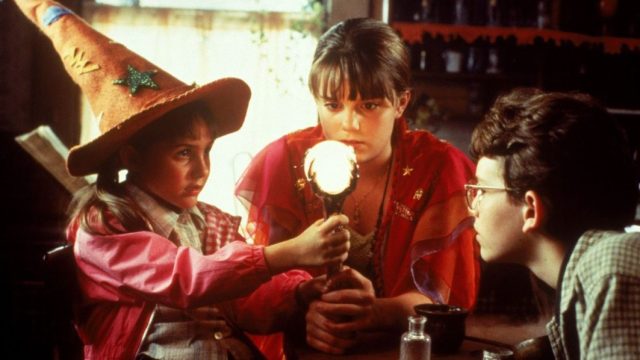 We don't know what it is about Halloween-themed movies, but they just stick with us. Who would have ever thought a little DCOM called Halloweentown would still be stirring the hearts of Millennials all these years later?
At the Spirit of Halloweentown in St. Helens, Oregon you can visit the actual location where they filmed the movies, complete with a replica of the Great Pumpkin.
Marnie (played by Kimberly J. Brown), her onscreen siblings (Joey Zimmerman and Emily Roeske), and their mom (Judith Hoag) all descended on the small town for a Halloweentown reunion we didn't know we needed.
Omigod! The haunted cab!
The cast gathered onstage in full witch and warlock regalia and lit up the Great Pumpkin.
This reunion wasn't just to honor the movie, they also took this time to share some kind words for their cast member who isn't with us anymore: Debbie Reynolds.
Hoag shared this sweet Reynolds memory with the audience.
"I have to say that she was one of the most generous actresses that I ever worked with. No matter how busy she was, no matter what was going on, if a fan stepped up and wanted to say hello, she always made time for her fans," Hoag recalls of the legendary actress taking photos with fans outside the set. "I joked [with her] and said 'Debbie, you would pose with a coat hanger' and she said 'Judith, those are my fans, and I wouldn't have a career without those people.'
?