You need to see these new dreamy pictures from Shanghai Disneyland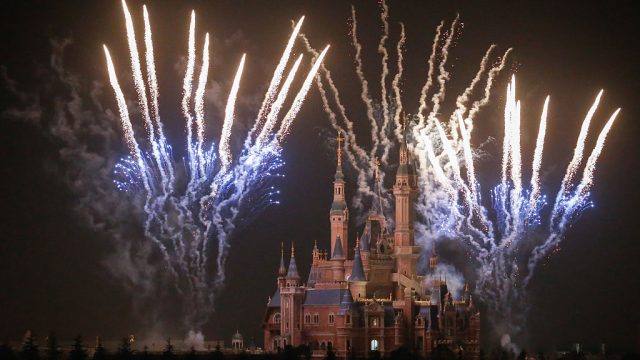 Disney's latest theme park, Shanghai Disneyland, is set to open in six short weeks on June 16th, 2016. In case you haven't heard (or seen), it looks absolutely AH-MAZ-ING, and our bags have been packed for the last year, ready to explore this brand new Disney wonderland. Field trip, anyone?
Though the park won't officially open for another month, this past weekend Disney started doing "soft openings" — aka, the park isn't really open to the public, but you can get in to check it out. It's like a long trial-run for cast members to get used to how things work, and guests can actually get in and RIDE SOME RIDES. Thankfully for us, these guests have also uploaded some completely swoon-worthy images to Instagram, giving us a peak at this perfect new land. If you're not planning a trip to Shanghai Disneyland, you will be soon.
The Storybook Castle looks like a magnificent glowing palace, and when can we move in?
There's an Alice in Wonderland maze, and we want to get lost in it FOR DAYS!
Two words: Tron Rollercoaster!!
Four words: Pirates of the Caribbean!
Whatever this is for Tangled, and omg, we're in love!
Let's freak out over the awesome merchandise, too!
And Snow White singing in Mandarin?! So much yes!
Also, there's a Toy Story hotel, this is not a drill!
Let's not forget Shanghai Disneyland pizza!
Everything about all of this is A+. And the park isn't even officially OPEN YET. Get ready to have so much Shanghai Disneyland FOMO for the next few weeks.