Mars is entering Aquarius—and this is how it will affect you during the current health crisis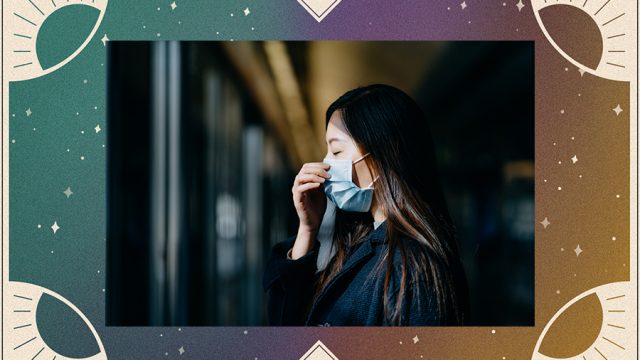 On March 30th, 2020, Mars will enter Aquarius and pull you out from the rock-and-roll Capricorn journey you've been on.
Capricorn is the sign that rules authorities, power, government, and the overall patriarchal and capitalistic system. Not only were Pluto, Saturn, and Jupiter in Capricorn, but Mars recently transitioned through the sign as well, which attributed to the explosion of authoritative themes the world has been experiencing. Now that Mars is entering Aquarius, this could bring a sense of relief—but don't hold your breath for too long.
Aquarius rules revolution, activism, social movements, innovation, and progress.
With Mars entering Aquarius, martial law may become more relaxed. This is also a time where a significant amount of energy can be poured into scientific and medical progress. However, this transit can also provide a collective rebellion and protests to occur, so you'll need to be careful and not let yourself sink into anarchy during the upcoming month.
Aquarius is a sign of long distance, so you could very well still be organizing virtual happy hours and connecting with friends who are far from you. It's also likely to be a month focused on technological advances. As a collective, we'll be more hopeful, idealistic, progressive, and innovative.
While you may feel connected to other people, you may also be fiercely focused on defending your personal freedom and rights, a likely outcome of this collective crisis.
Because of this, you might find yourself more likely to actively claim or reclaim your rights, such as access to medical care or unemployment assistance.
Overall, April will be a month marked by progress, innovation, and collective effort. Friendships will probably be the focus of the month, as well as a surge in self-employment ventures. Our efforts, as a collective, will be grouped, and our way of thinking more idealistic than usual. This is a good time for us to focus on how we want to rebuild after the storm.