Why I stopped wearing pants for good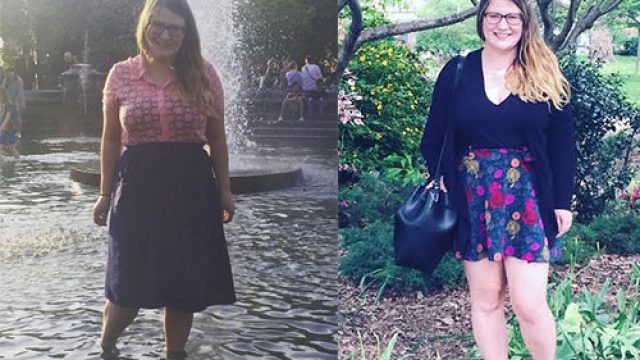 This essay was originally published on May 20th, 2016.
It was our third date, and my heart started beating as fast as a hummingbird's as he leaned in. "I have a question for you," he said. "Do you always wear skirts?" It wasn't the first time someone had asked me this question. Many of my friends, family, and coworkers have asked me the same thing. A few years ago, after a lifetime of frustration in fitting rooms, I decided to give up on wearing pants entirely. While I still have two or three pairs in my closet, I haven't bought any new pants in over two years. About 95% of the time — whether at work, on a date, or watching TV on my best friend's couch — I wear skirts or dresses.
I gave up on wearing pants because it was almost impossible to find ones that fit me. I'm short (5'2"), chubby (size 12), and curvy, and it seems like most pants are made to fit someone with a body completely different from mine: tall, thin, and leggy. I'm pretty sure I need four or five different pants sizes to fit all the different parts of my lower body. If I miraculously find a pair of pants that fits my waist, my hips, my butt, and my thighs, chances are that the knees will hit somewhere close to my ankles.
In college, I worked retail at an outlet store that sold men's and women's clothing. I remember being astounded and angry when I discovered that men are able to shop for pants by both waist measurement and inseam. Women are lucky if we get three length options: Tall, Regular, and Short. Every "Short" length I've ever tried still drags on the ground.
I know tailoring is an option, but it's an expensive, time-consuming option I've decided not to explore unless completely necessary. Instead, I've turned to skirts and dresses, and I've fallen in love. It's far easier to find a skirt that fits me than a pair of pants. Skirts and dresses, especially A-line or skater styles, usually only need to fit my waist. A more closely fitted style, like a pencil skirt, still only needs to fit my waist, hips, and butt—far fewer measurements than pants. I still sometimes get frustrated when I try on a dress that hits just above the knee on the mannequin, only to find that it's mid-calf on me. But overall, shopping for clothes is easier and makes me feel better about myself when I simply skip the pants section.
When I think about wearing pants, I remember being about 13 or 14 years old and trying to redeem a "$25 off jeans" coupon at the mall. I tried on every size and every length of jeans the store had available, but none of them fit me at all. When my mom asked a salesperson if we could use the coupon on another item of clothing, she insisted, "Our jeans are made for all bodies!" I remember thinking, All bodies but mine. I went home in tears, without making a single purchase.
I wish I had given up on pants earlier — I'm sure it would have made me feel better about my body sooner. My skirts and dresses make me feel cute and comfortable, and while some people think that an all-skirts, all-the-time wardrobe sounds formal, for me, it isn't: I only wear high heels on VERY fancy occasions, and my everyday makeup and hair is pretty low-key. Right now, I'm wearing a short denim skirt, a gray and white striped T-shirt, and black flats, with my hair in a messy bun — not exactly party-wear. In winter, I'm able to stay warm by wearing tights, particularly fleece-lined or heat-tech ones.
I don't feel more formal in skirts than jeans, but I do feel more feminine. This is about the only thing that stops me from encouraging all short, curvy people to give up on pants, because I know that some people prefer to dress more androgynously than I do. But wearing skirts doesn't make me act more feminine: I recently caulked an exposed pipe in my apartment while wearing my poofiest short skirt, and I felt great.
On a visit to my parents about a year ago, my mom noticed that I hadn't packed any pants. After I explained that I'd decided to stick to dresses and skirts, she pointed out that this wasn't a new thing to her: "You refused to wear pants when you were five, and nothing's changed!" she said.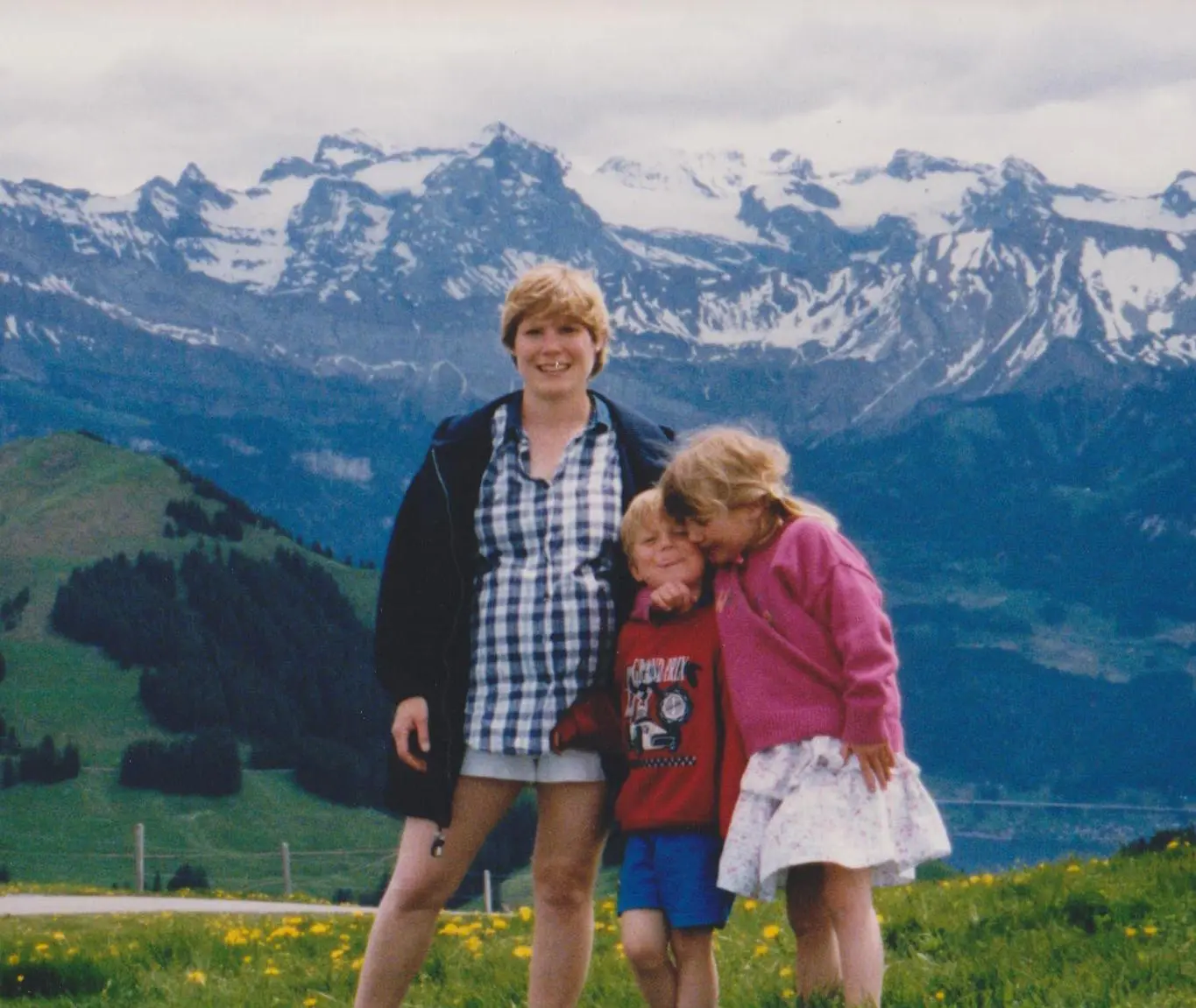 When I look at photos of five-year-old me playing in dresses, I smile. I only wish that I'd skipped the 20 pants-wearing years in between.