We need to paint our eyes with Urban Decay's Moondust palette like, immediately
Fans of Urban Decay have been swooning over their signature Moondust eyeshadows for years. These glittery, pigmented shadows are truly as iconic as the brand they come from. The formula has only been available in single pots — up until now. Urban Decay just released their customer-requested Moondust palette, filled with eight shades that will literally make your eyelids look like galaxies. SOMEBODY CALL NASA.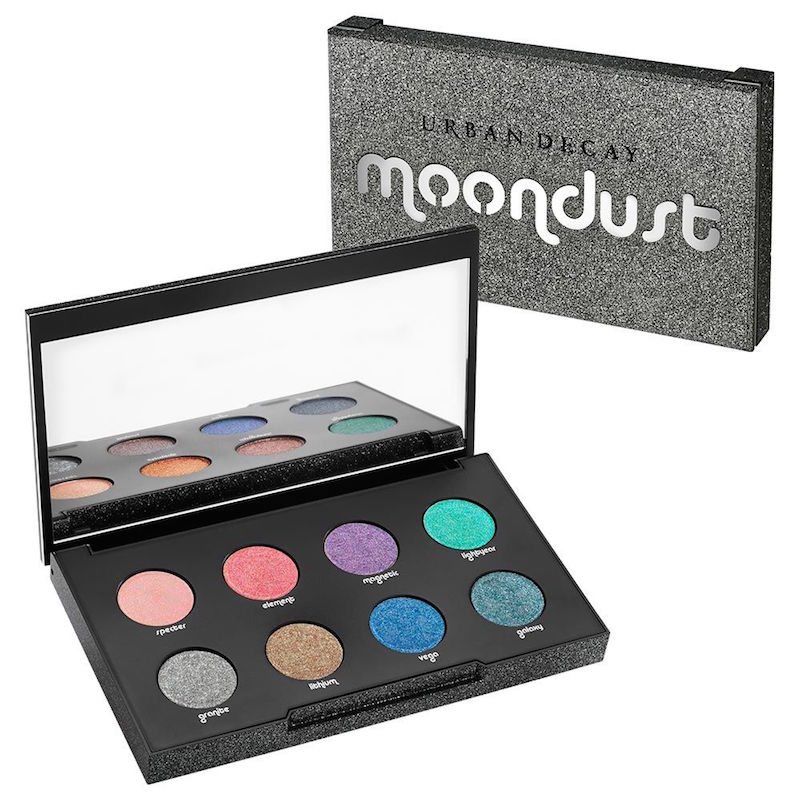 The palette includes totally brand-new additions to the Moondust arsenal. There's Lightyear, which is described as a vivid, saturated green; Galaxy, a smoky blue-gray; Specter, a sparkly soft pink; Element, a peach with pink shift and sparkle; Magnetic, purple with blue sparkle; Granite, black with multicolored sparkle, Lithium, brown with iridescent 3-D sparkle; and Vega, a bright blue with tonal sparkle. Unbelievable!
According to posts from UD fans, they are VERY pleased with the new palette.
We're already coming up with millions of outer space-inspired lewks to do with this set ourselves. You can get the Moondust palette, which costs $49, at the Urban Decay website and Sephora.