Light up your life with these 11 unconventional table lamps (all under $100)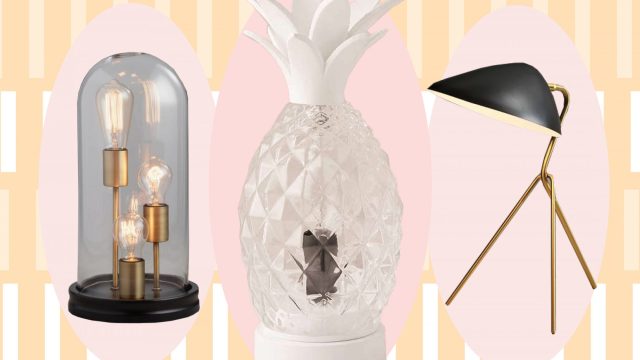 Before we delve into this roundup of stunning and creative table lamps, I'd like to promise you one thing: I will not subject you to a single ~IT'S LIT~ joke.
Whether your style is quirky, minimalist, futuristic, mod, or literally any other aesthetic, I think we can all agree that table lamps should be anything but boring. It's something you're going to use every single day, and it's a definite necessity in any bedroom, living room, or office space. As such a prominent interior design staple, your table lamp deserves to be a statement piece. Luckily, retailers from IKEA to World Market seem to agree.
Without further ado, here are 11 of the ~coolest~ table lamps we found to fit into pretty much any décor scheme.
1Hurricane Jars 3 Piece Table Lamp Set
Aren't these dreamy?
Buy it here for $69.99.
2Neon Peace Sign Table Lamp 
Quirky *and* useful.
Buy it here for $79.
3Ram Accent Lamp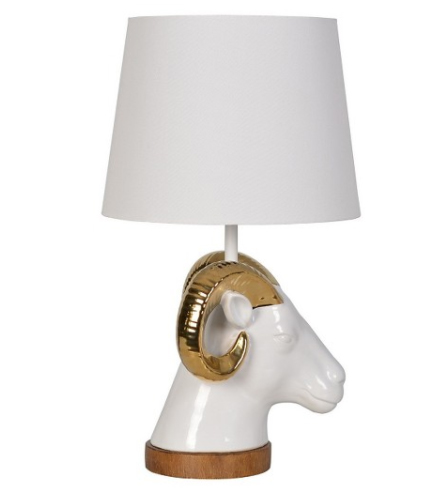 Lookin' at you, Aries folks (or any other zodiac sign because we can all use some inspiration from the energetic ram.)
Buy it here for $34.99.
4Pedestal Table Lamp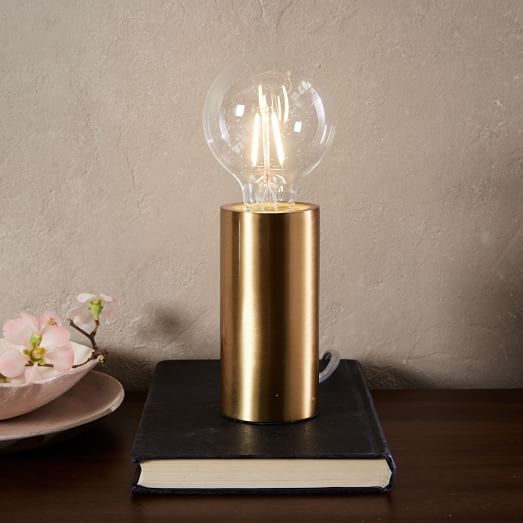 Simple, but a statement piece for sure.
Buy it here for $39.
5Toucan Desk Lamp 
How can you ~not~ smile every time you light up this little dude?
Buy it here for $79.
6Glass Cloche 3 Edison Bulb Table Lamp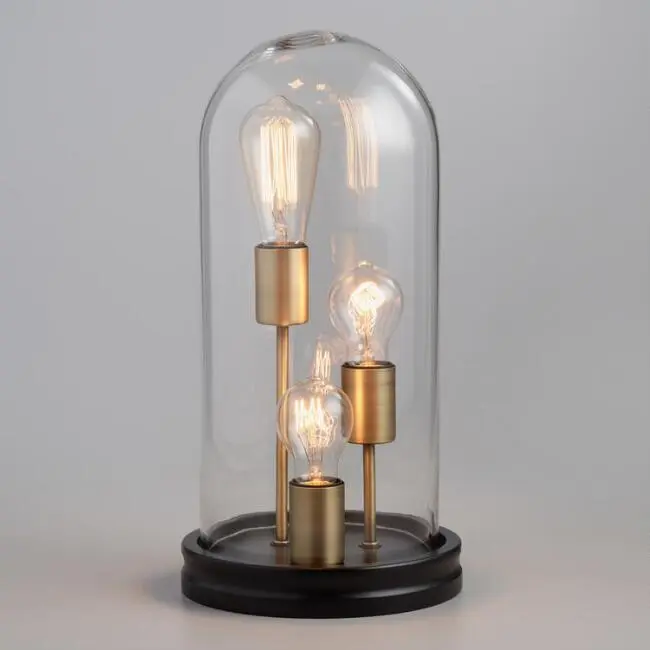 Why have one vintage bulb when you can have three?
Buy it here for $89.99.
7Pineapple Table Lamp 
This isn't for Spongebob.
Buy it here for $89.
8Hudson Industrial Uplight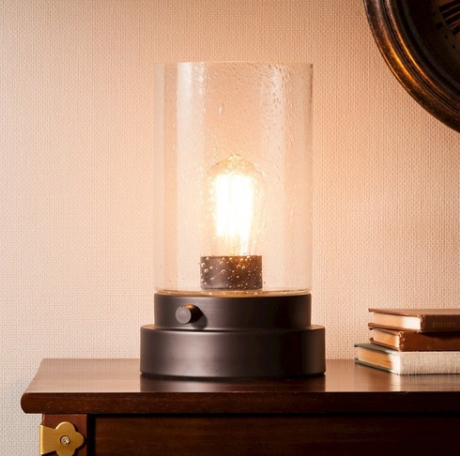 Mod + vintage = Classic.
Buy it here for $44.99.
9IKEA PS 2017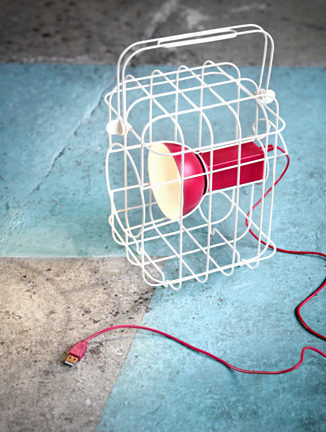 Yeah, I'm not sure what I'm really looking at here either, and I LOVE it.
Buy it here for $29.99.
10Curvilinear Mid-Century Table Lamp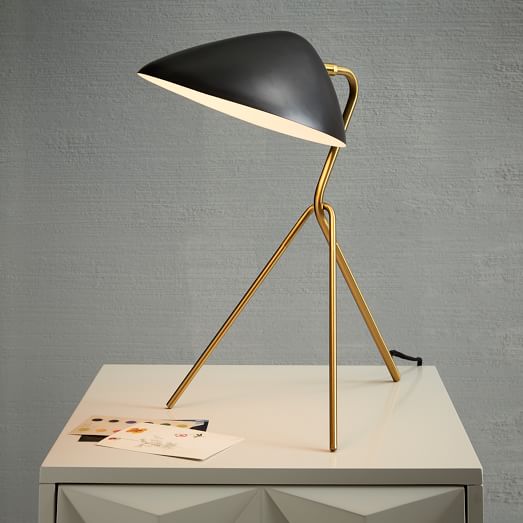 Does anyone else think this looks a bit like the Pixar jumping lamp that squishes the "I" in Pixar?
Buy it here for $95.
11Blair Circle Table Lamp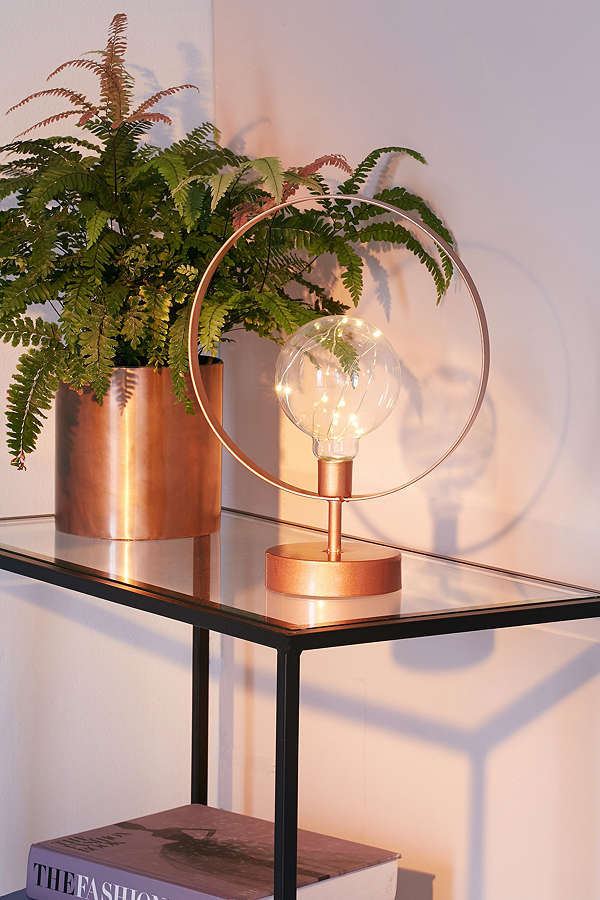 That copper color is the prettiest.
Buy it here for $29.
Now go light the way toward your interior design dreams!