Kate Hudson majorly chopped her hair, is giving all the #hairgoals
It looks like 2016 is turning out to be the year of the chop. So far, Emma Watson and Hilary Duff have chopped several inches off their hair, and now Kate Hudson has joined the fun! She low-key cut 7 inches off her hair, debuting the cut at the Golden Globes last week, thinking we wouldn't notice with so much star power at the show. Wrong, Kate, totally wrong.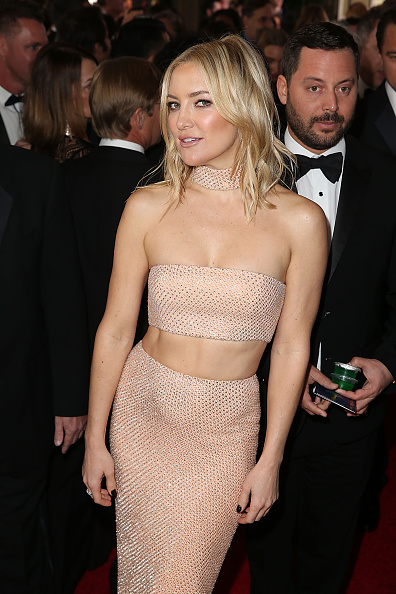 She showed off her new 'do again at the red carpet premiere of Kung Fu Panda 3 in Los Angeles this week, wearing it in a slightly more sleek way.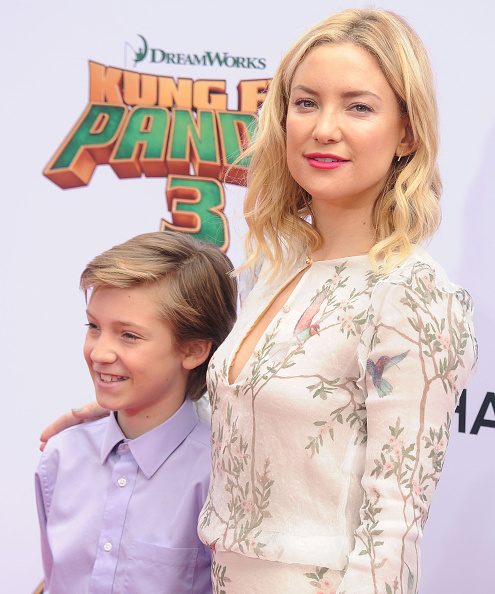 The cut was done by her longtime hairdresser David Babaii. He gave Kate a classic a-line bob, but Kate's naturally wavy texture gives the cut a playful edge. Babaii told People Magazine that he "cut off all her hair. We cut off seven inches, I measured it. It's a really modern, jagged, crazy kind of cut."
  He said the look "needed to be modern, with a little bit of chaos," and he totally nailed it. He also mentioned that he made her colorist, Cassondra Kaeding, lighten up Kate's hair a few shades, making her even more blonde. He said was going for Kate Hudson circa 2005, and we are absolutely loving it.
(Images via Instagram, Getty Images/ Joe Scarnico; Getty Images/Gregg DeGuire; Getty Images/Alberto E. Rodriguez)