This $3 lip scrub will change how you apply matte lipstick forever
I used to hate putting matte lipstick on my chapped lips. Instead of a suede, velvety texture, matte liquid lipstick took on a nasty chunkiness when I applied it. No matter how much I moisturized, my lips remained flakier than a commitment-phobe on Tinder.
But then I discovered that moisturizing wasn't the solution; I needed to also be exfoliating! My dead skin was causing that ~crusty look~ so I had to remove it before layering on any lip products. I tried a few different methods (including scrubbing with a wet toothbrush — yuck), but one emerged as my one true love. Everyone, meet e.l.f.'s Lip Exfoliator.
Part chapstick, part sugar scrub, this product comes in a regular ol' lipstick tube. You simply rub it on your lips and it picks up all the gross flakes standing between you and your Instagram beauty blogger career. The best part? It only costs $3.00.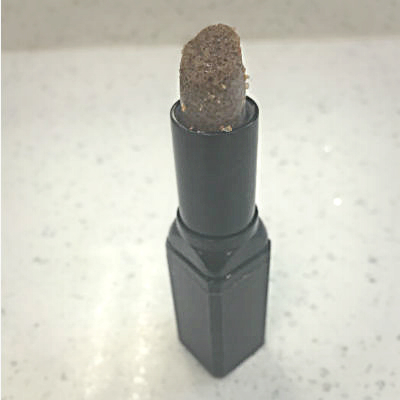 Yes! Some of those chunks are MY SKIN.
Here's how my lips look before and after using the exfoliator. The e.l.f. exfoliator is pretty rough, so there's no need to rub very hard. If you have sensitive skin, I'd recommend starting really lightly and adding pressure as you see fit.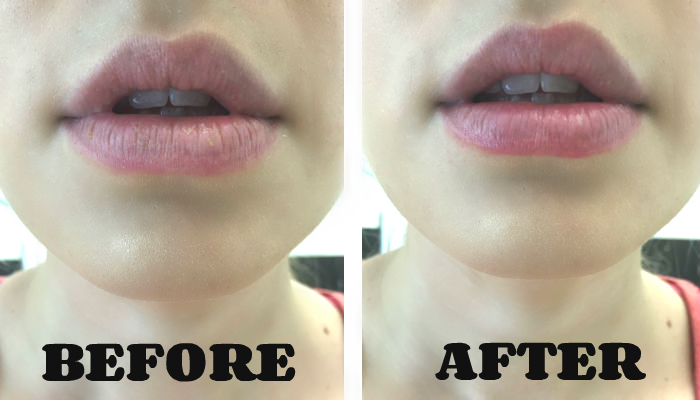 Because the e.l.f. Lip Exfoliator is sugar encased in chapstick, I usually find myself licking my lips after using it. Spoiler alert: It tastes delicious. It also leaves a nice layer of moisture, so my lips never feel dry afterwards. Liquid matte lipstick goes on so much easier!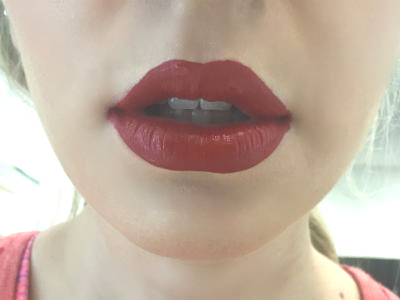 And yes, I know my lipstick application is a little shaky — I'm working on it! Kylie's lips weren't built in a day, folks.
Lately, I've been using the plain, clear e.l.f. Lip Exfoliator, but the product comes in two other flavors: mint and sweet cherry. At $3 a pop, I might have to start a little collection.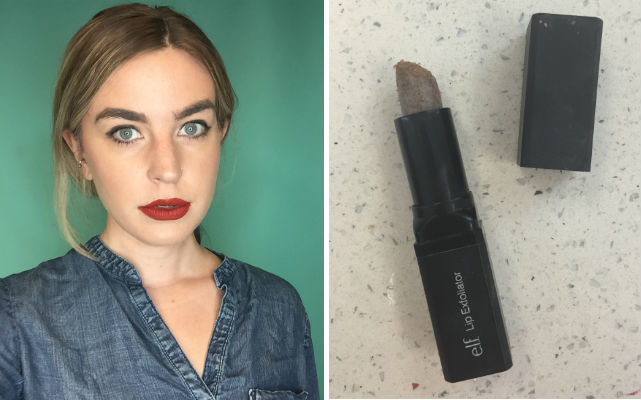 #lipgoals #nomoreflakes #exceptfrostedflakesyum