Competing for Cutest Couple at the Golden Globes: Jaimie Alexander and Peter Facinelli
Earlier tonight, we waxed poetic about the next-level romantic adorableness that was Olivia Wilde and Jason Sudeikis on the red carpet at the Golden Globe Awards. But we've also got to give a shoutout to Jaimie Alexander and Peter Facinelli, who put up a good fight for the Cutest Couple award. (Not a real thing, but hey, after watching the Globes for three straight hours, we're kind of in awards-mode right now.)
Alexander and Facinelli got engaged last March (yep, he totally put a ring on it), and they definitely still have that engagement glow going on. They look stunning together, guys. STUNNING. It could have something to do with their amazing wardrobe choices. The super cool geometric pattern on Alexander's gorgeous emerald green gown looks great next to Facinelli's sleek black suit. TBH this is the perfect level of couples clothing coordination everyone should strive for when attending the Globes (or say, prom if you're a normal person and not a celeb).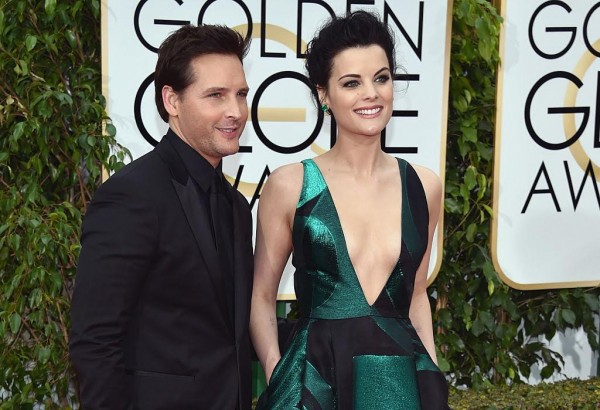 My eyeballs actually hurt right now. That's a lot of beauty to take in all at once.
Take note, people. This is how it's done.
[Photo credit: John Shearer / Getty Images]