"Glee's" Matthew Morrison and his wife are expecting a baby!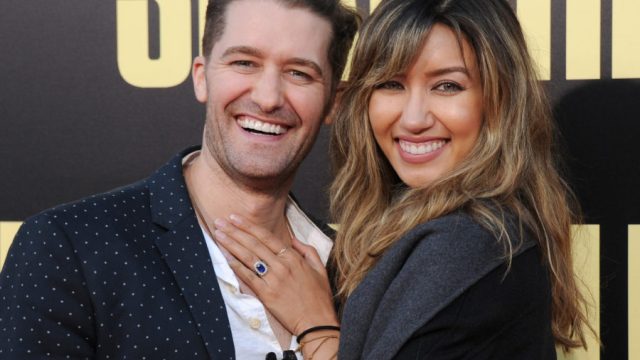 We officially have a story that will make you ~gleeful~! Glee star, Matthew Morrison and his wife, Renee Puente, are expecting their first child! Morrison broke the news to People.comwhile promoting his new brand, Sherpapa Supply Co.
Just this morning, Morrison posted a beautifully composed video on his Instagram announcing the good news to his fans. He wrote in the caption of the photo,
"Our #MorrisonAdventures have been so epic together, but they have only just begun!! We will have a new addition to the family and I'm blown away by the unconditional love that I already possess for this child."
Morrison told People.com that the baby will arrive in the fall and that he can't wait to become a father. He said,
"The fact that it's half me and half the person that I love most in this world…I'm so excited to meet our child and to see what he or she looks like, and to see what features of my beautiful wife that he or she has."
Funnily enough, Morrison's new brand Sherpapa, started with pal Zach McDuffie, is all about the "dad life." The company produces perfect gifts for dads, like cool t-shirts, gear bags, baseball bats, tin mugs, and baseball caps.
Morrison might want to buy himself some "Papa" gear ASAP!
The soon-to-be dad ended his Instagram caption with,
"I have such a clear vision of the Father that I want to be, but the perfection lies in the balance and teamwork that Renee and I have cultivated. Now, we simply wait with open arms...."
Congratulations to the soon-to-be mama and papa! We can't wait to see photos of bouncing baby Morrison!