You can now buy a ranch dressing fountain, which is all we've ever wanted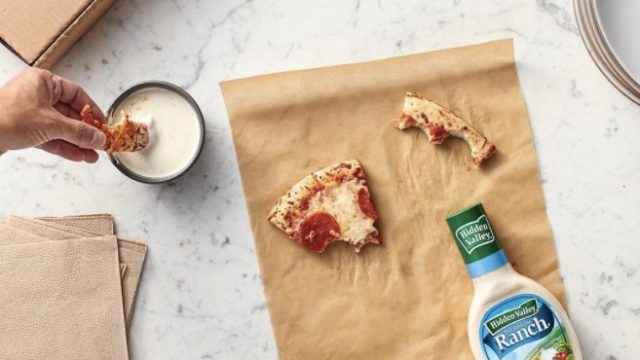 You know what makes almost every food taste better? Ranch dressing. Chicken wings, french fries, pizza crusts — they're all better with dressing. (And, like, salads and vegetables, too. Obviously.)
Sure, there's some disagreement. Last November, TheWashingtonPost.com shared a whole article about how "ranch dressing is what's wrong with America." But Grub Street called it "America's greatest condiment" and GQ announced "ranch dressing is America" — and wrote that it's actually "pretty dang good if you know how to use it." So I think we can mostly agree that as far as dressings go, it's pretty top-notch.
If you're a fellow dressing-lover, we've got some great news for you.
You can now live the life you've always dreamed of, because ranch dressing fountains are officially for sale.
That's right. Hidden Valley has opened their own Ranch Outlet where you can purchase dressing-related items. Like this very appropriately priced Hidden Valley dressing fountain. (It's only $100!)
Or this dressing bottle coozie ($20).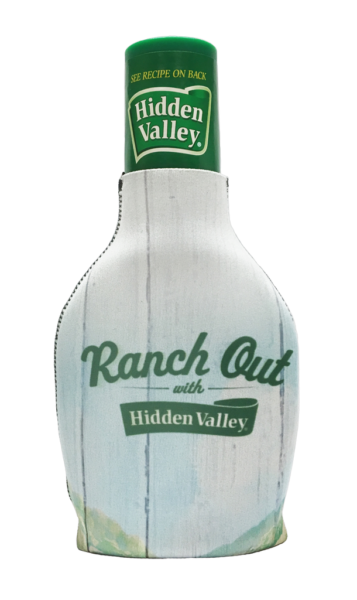 Think it fits over the bedazzled bottle ($50)?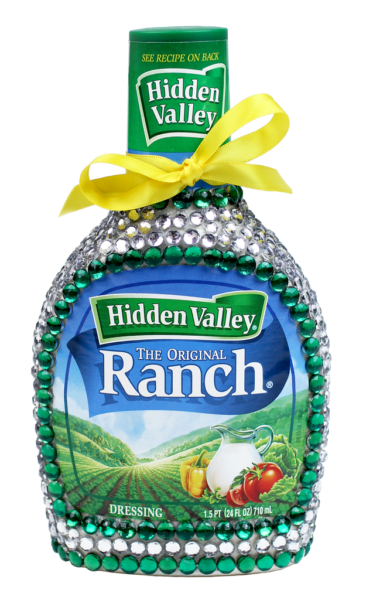 Of course, Hidden Valley also has shirts, phone cases, tote bags, beach towels, and backpacks for the fashion forward condiment lovers.
The collection was announced yesterday in honor of National Ranch Day, and we can't think of a more appropriate way to celebrate.
Well, maybe one.
Look, we know a whole dressing fountain seems a little extravagant. But hear us out: Doesn't it also sound kind of awesome? It sure would come in handy at a party if you've got a vegetable platter or a pan full of chicken wings.
But we're dreaming big over here. So long, little condiment cups. We're all fountain all the time.