Here's how to host an elegant Friendsgiving brunch
One of the most fun parts of being an adult is being able to adapt holidays and create your own unique traditions with friends, which is why sometimes Friendsgiving is the best holiday of the year. For most of us, it's a given that Friendsgiving will involve binge-eating pie, drinking several bottles of wine, and group naps. But who says we can't shake it up even more?!
In order to dream up the ideal twist on hosting a Friendsgiving, we turned to the Roxy Te, the founder of the lifestyle brand Society Social, who specializes in dispensing hosting and product-based tips for all sorts of parties. She gave us the brilliant idea for a brunch-themed Friendsgiving, which combines the adult tradition of washing down a hangover with champagne and OJ at 2pm with the tradition of drinking wine with your closest friends on Thanksgiving. If done right, it can be the best of both worlds. Luckily for us, Roxy gave us some bonified professional hosting tips.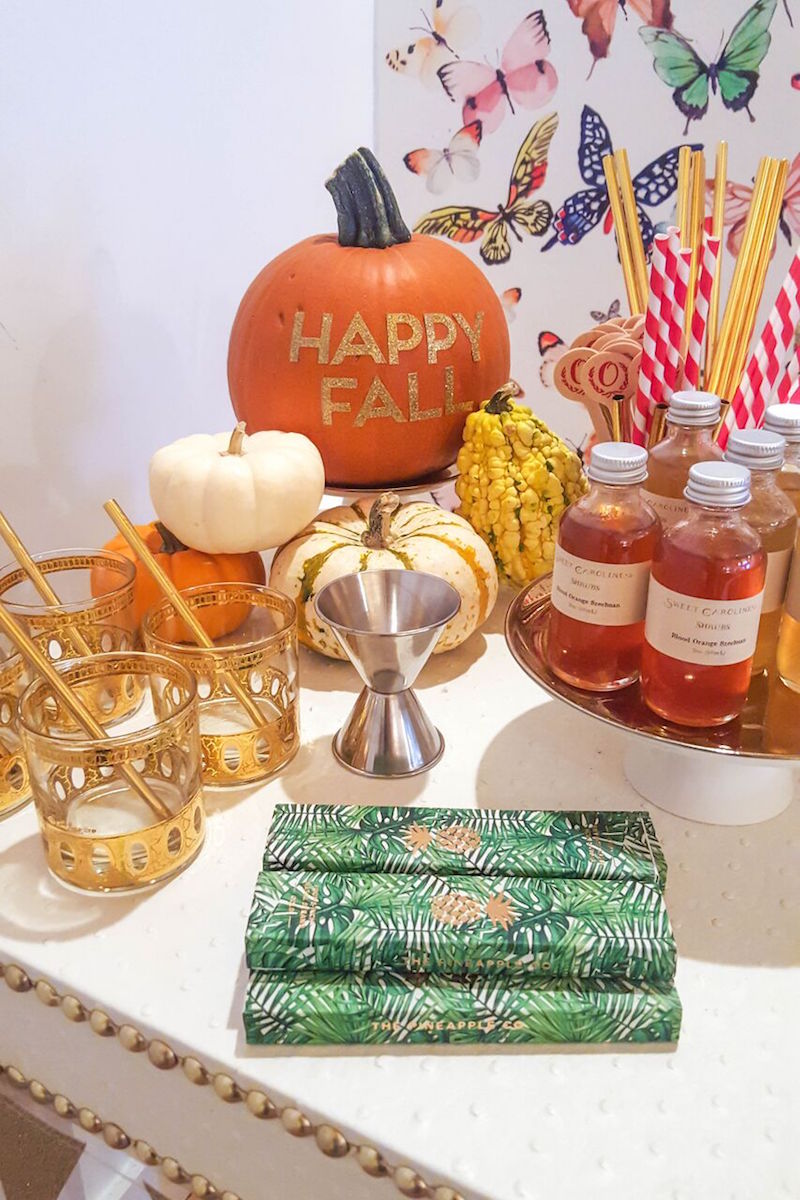 1. A Friendsgiving brunch twist on Thanksgiving calls for a twist on the menu!
Roxy Te: Along with the traditional fare, serve a few of your besties' favorite dishes to show them just how grateful you are for their friendship! Every time we get together with our group of friends, I always get a request for fried rice and this turkey fried rice recipe from IAmAFoodBlog would be perfect for the occasion!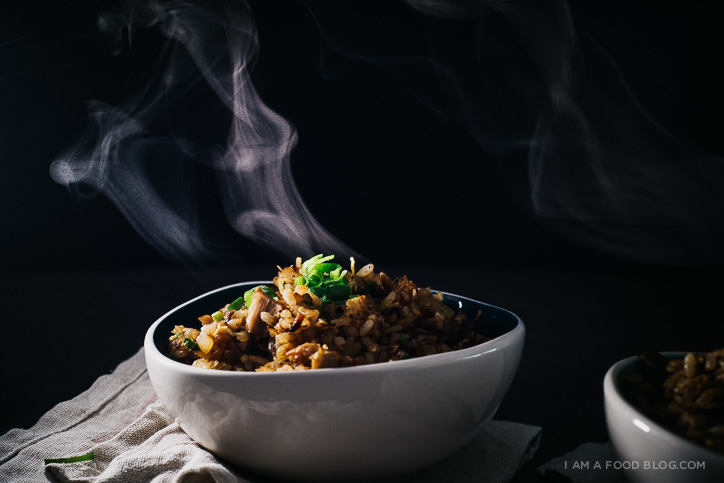 2. Be ready with a fun group activity!
RT: Thanksgiving is often a full day affair so it's always a good idea to think of activities to fill the time leading up to, during, and/or after the feast, especially when it's brunch-themed. This Thanksgiving drinking game is festive and a hoot! Basically, every time someone calls the turkey moist you'll take [a] shot, someone calls the turkey dry you take a shot, someone says "tryptophan" and you take a shot. You'll soon be brunch drunk with the spirit of Thanksgiving.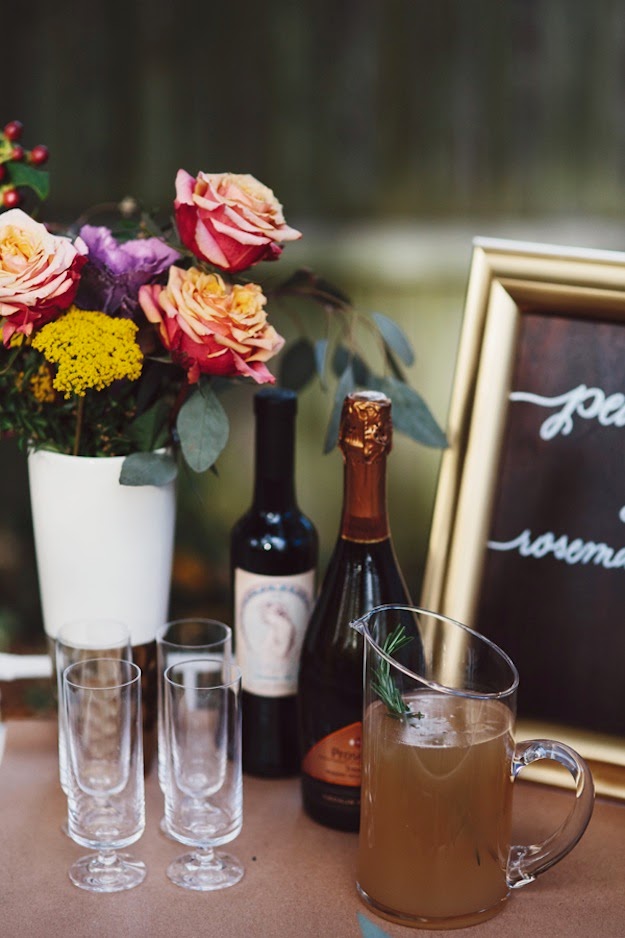 3. To make up for variety, step it up in the presentation department!
RT: To save time, money, and fuss, especially for large scale entertaining — opt for one signature pre-mixed cocktail and serve up on your bar cart! A little enthusiasm goes a long way! In fact, you can buy a bar cart from Society Social, $625, that will serve you years worth of Friendsgiving brunches.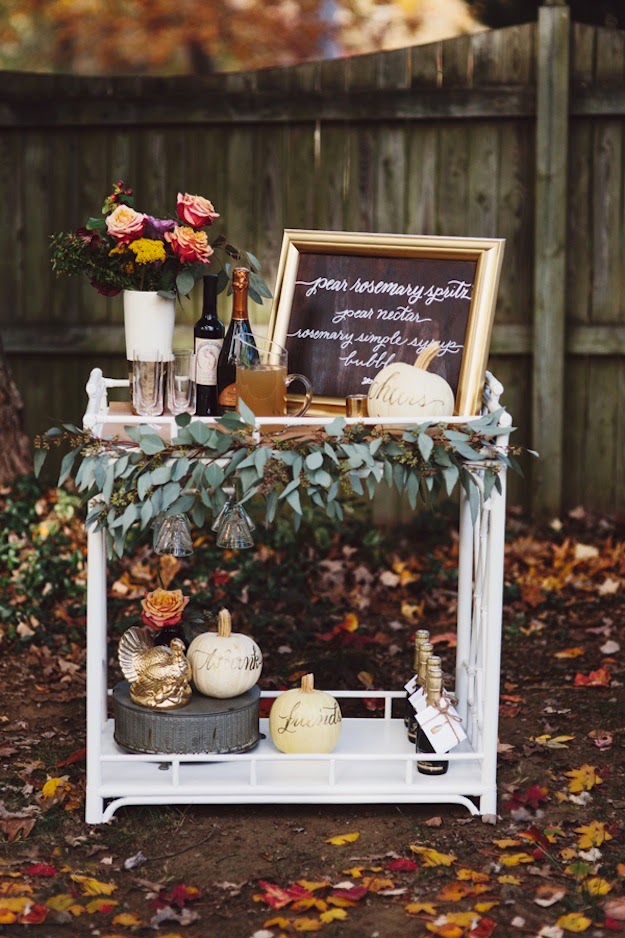 4. Inexpensive silicone molds are great for festive merry-making and can add to the laid-back brunch feel!
RT: They are freezer safe, dishwasher safe, and oven safe up to 500 degrees, so get creative and use them for not only baked goods but also unique ice cubes (coffee ice cubes with a little bailey's would be delicious after the turkey coma sets in!) or even jello shots! We also bought inexpensive edible glitter to make our dessert bites extra fancy! There are lots of cheap festive options on Etsy!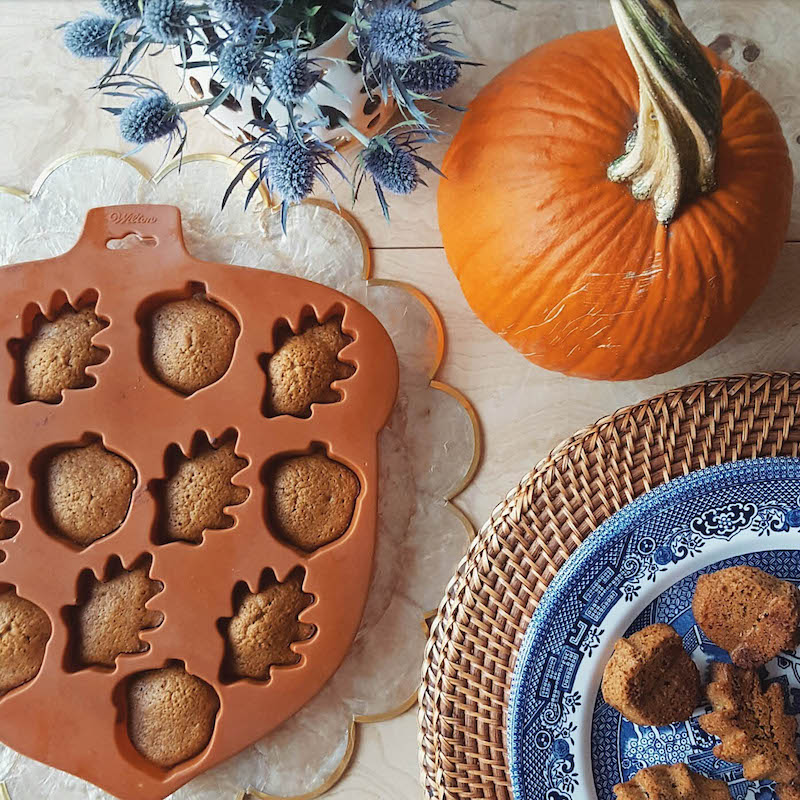 5. You don't have to have your parents' fine china to make the feast feel special!
RT: Small touches that you don't necessarily incorporate on the daily like vintage glassware or these gold metal straws will up the celebratory factor! Not only are they reusable, chic, and stylish, they're a great replacement for paper straws, which tend to disintegrate in your drink and will empower you to drink all the Friendsgiving brunch mimosas your heart desires. You can buy a set of gold metal straws from Society Social for $17!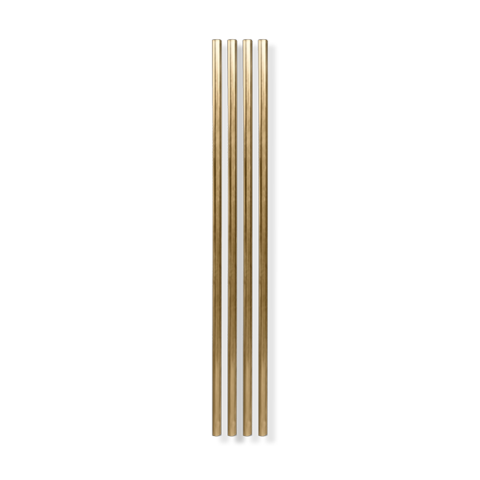 Make sure to check out more of Roxy's work on the Society Social website where you will be overwhelmed with pictures of beautifully laid out parties and tasteful decor options. Also, don't forget to stock up on champagne and OJ this Friendsgiving!